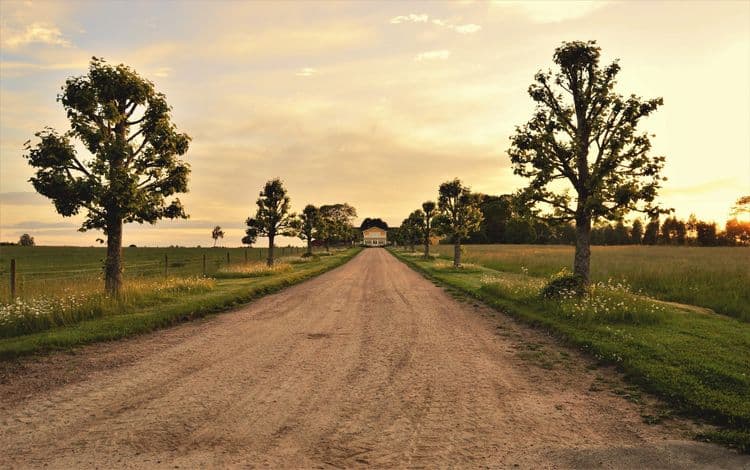 Rural America and the Coronavirus Impact
Much of the news surrounding the impact of COVID-19 has of course centered on major urban areas: New York, Los Angeles, and Detroit for example. Many such stories and discussions have largely ignored some of the more rural communities in the country. That said, many people feel that these are some of the areas that will be last to feel the full impact of the virus and therefore completely reopening the country before understanding how COVID will truly affect regions such as the Midwest for instance, maybe a bit premature.
The Coronavirus Aid, Relief, and Economic Security (CARES/) Act was perhaps one of the most comprehensive initiatives ever passed to help the nation and its people during a time of crisis. The package was meant to stimulate the economy and help many stay afloat; it included direct payments to individuals, over 500 billion to various industries, 350 billion to small businesses, and 150 billion to states whose budgets are otherwise severely compromised given the pandemic.
The money allocated to the states however was one of the main issues that many saw with the package. State budgets have almost been stretched beyond their limits, in fact in many cases they have been. As such, there will be a definite ripple effect felt throughout many states, and unfortunately this could mean major hurdles ahead for rural America. Yes, state money did go toward funding for rural health care and telemedicine initiatives in these smaller less populated enclaves. But by and large, according to many, rural communities were left out of the talks surrounding federal relief money.
What can be done moving forward for those rural areas who have been hit by the coronavirus? Some experts feel that the federal government should assist such regions directly, and not consequently leave it entirely up to the state. Targeted relief for these areas now being impacted is critical, argue some proponents of more direct federal intervention.
Rural communities are still seeing a spread
Certainly, it has been easy to see how hard major metropolitan areas were hit and continue to be hit by COVID-19. That said, the spread in more rural and outlying areas has garnered less coverage. Many of these smaller communities and towns lack a robust healthcare infrastructure and so they will ultimately face a tougher battle when it comes to treating and combatting the virus.
Beyond issues with healthcare systems, keep in mind, rural residents often find themselves having to travel further than most to access food, goods, and basic services. Given that the emphasis is on staying at home, this thus puts a greater strain on such communities and opens people up to potential exposure when they do venture into neighboring cities to track down what they might need during the quarantine.
One of the other issues that abound with smaller towns is the fact that they tend to have higher populations of senior citizens. And some studies have even found that the prevalence of people with disabilities is also a bit higher in rural environments. Combine these factors with dwindling healthcare resources, and it isn't hard to see that even as states are reopening, rural communities are still in need of some major support when it comes to the coronavirus impact.
When small towns are left behind
The economic effects will also be fairly substantial when it comes to smaller communities and neighborhoods across the US. Rural areas often depend upon the local companies and small businesses to stimulate their economies. Like every other place in the nation, most of these businesses had to shut down or go to limited operations during the quarantine. And sadly, according to a recent survey, several such small-town businesses may make that closure permanent. So in light of losing these staples of their community, having the economy come to an abrupt standstill and seeing numerous individuals in these rural areas lose their jobs, it is pretty clear that rural America is going to struggle when it comes to bouncing back from this—especially as much of the state effort tends to be focused on its main metro hubs.
Not to mention, there is also the extensive closure of festivals, concerts, and other such summer activities. When it comes to small-town America especially, for many communities these festivals represent a major economic boost during the warmer months. They help draw people in, get them to spend money, and give local vendors a chance to sell their wares. At this point, most if not all summer festivals and events have been canceled or postponed indefinitely, leaving yet another gaping economic hole for rural parts of the country to contend with.
The key moving forward out of this pandemic is going to be for policymakers to come together and try to prevent the collapse of small own America. Initiatives are ultimately going to need to be put in place to stimulate small businesses in these regions, reinvigorate economies, fortify weakened healthcare systems and provide for those who went so long without a job. Not to mention, something is likely going to have to be done to provide aid to small businesses in rural areas that are in fact in danger of closing for good. Local efforts here might be the answer.
At First Union Lending we are here to help! We understand the plight of small-town American businesses. We know that it may be difficult to see a clear path moving forward and that is why we are here to guide you every step of the way. With access to PPP funds, short term loans, merchant cash advances, and lines of credit, we likely have a solution that may keep your business afloat during this time of crisis. We are invested in every single one of our clients and more than anything we want to see them make it through this and ultimately thrive. If your business could use additional capital, don't hesitate to contact us!