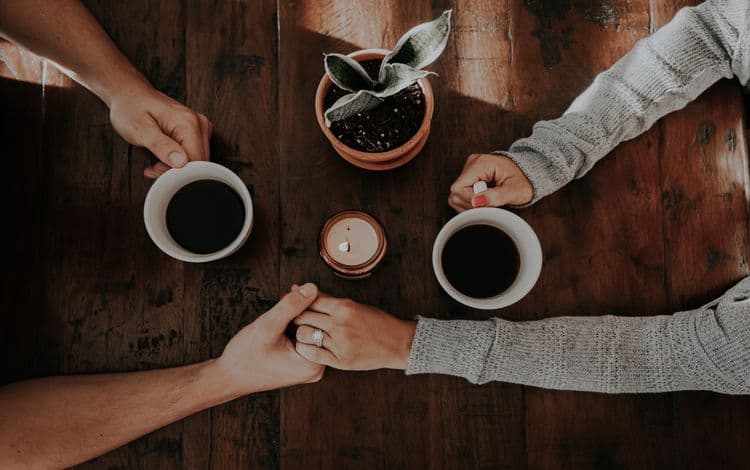 Running a Business with Your Spouse
Is it possible for my spouse and me to run a business together while maintaining a healthy relationship? What tips are there for running a business with your spouse? What types of issues can arise when running a business with your spouse? What are some activities to do alone to maintain a healthy relationship with my spouse since we own a business with each other? What type of additional legal contracts should be signed when you own a business with your spouse?
With the workforce consistently being more and more remote, and entrepreneurship becoming an even more appealing concept, it is no surprise that there has been a rise in spouse-run businesses. Most worry, is this a smart move for my personal life and my professional life? It can be, but it must be done with a great deal of care, patience, and understanding. You may want to consider following a few key "policies" within your working and personal relationship to maintain a level of respect while getting enough "me time".
1. Have specific roles and responsibilities, and divide labor. You must be able to hold each other accountable while maintaining a level of autonomy. As business owners and spouses, you have to be smart when dividing duties, stick to your maintaining and accomplishing your responsibilities, and hold each other accountable.
If your business has staff, keep a list of key performance indicators for the business. Make sure everyone, including each other, is performing at their highest level.
2. Set your schedules; both work and personal. It is important to set your hours in both your professional and personal lives. And more importantly, stick to them. With work, set your hours and stand by your availability. Make sure you keep socializing at work with each other to a minimum, to ensure you have things to share in your time. If you take a yoga or cycling class, stick to the schedule. That is time for you, away from it all, and it's extremely important. Maintaining a level of independence in both a professional and personal setting while running a business with your spouse will help reduce stress in the relationship.
Equally as important, maintain your schedules with each other. Set an "end of week" meeting to discuss the progress of the business, along with any business-related items. Try to save these topics for this conversation and track what is said. Maintain metrics of progress, so you both always have access to the same data. Staying on the same page, in both your professional and personal life, is more important than you could even know.
Make sure you also set time aside for brainstorming discussions. This is where you can both sync your schedules, make plans in your personal life, and take time to think about the business's future and how to make it grow. Maintain the level of creativity you started with originally when deciding to run a business together.
Try to keep work away from the kids during dinner and personal time, as well. That time is for you and your children, and maintaining a strong relationship with your children can help maintain a strong relationship with your spouse. You are a team "on and off the field".
3. Pretend you do not work with each other. At the end of each day when you get home, ask how their day went. Remember, in a business setting, your experiences are not their experiences. They should not be grouped as "our". Do not assume you will have the same day-to-day experiences.
Always as your spouse after work how each experience made them feel, as a reminder that you are there for them despite your different professional experiences running a business together. Be supportive and do not always try to fix their problems. Allowing your spouse to vent by just listening can go a long way.
Finally, keep work talk in your personal life to a minimum. After work, try not to talk about it. It may be hard to do, but it's the most important thing to do.
4. Designate an alone time and create your own personal space. As mentioned above, having your own routine and schedule is extremely important. So is having your own workspace. Just because you work with your spouse doesn't mean you have to be together all day long. Ultimately, all that time together could be a recipe for disaster!
Whether you work from home together or work in an office together, set boundaries and stick to giving yourself alone time. If you do not have space from your spouse, sooner or later you may find the environment is not healthy for your relationship.
5. Always remember why you decided to run a business together. Reap the rewards of your unique relationship. You have the opportunity to not only share your successes but manage your time together to spend time living life together. When you reach important milestones or exceed your expected monthly revenue, toast to your successes and set work aside. You don't have to go on vacation, a staycation will do. Deserving revel in your well-earned success together. Always stay true to each other, so your professional and personal lives can prosper and thrive.
6. Leave your arguments at home. Leave your professional arguments at the office/in the workspace. Every couple argues because no relationship is perfect. When running a business together, emotions can run high, but it's important to keep work life separate from family life. Remember to always leave fights over the kids and household chores at home and focus on work once in a professional setting.
At the end of the day, it's important to set personal and professional boundaries and celebrate life's successes with each other. Always communicate with each other, because every relationship requires understanding and connection.
Do You Want to Look at Your Financing Options?
If you find yourself needing to find funding for your business, First Union Lending is here to help.
We have nine different business loan types to choose from. This means that we're uniquely qualified to help you find the perfect loan to open your small business.
Applying for a business loan doesn't affect your credit. Better yet, your business loan may be approved as soon as the same day.
To discuss our business loans with one of our lending experts, click here or call 863-825-5626. We'll talk about our various business loans and help you find the right one.
Get started with the process now by learning more about our business loan types.