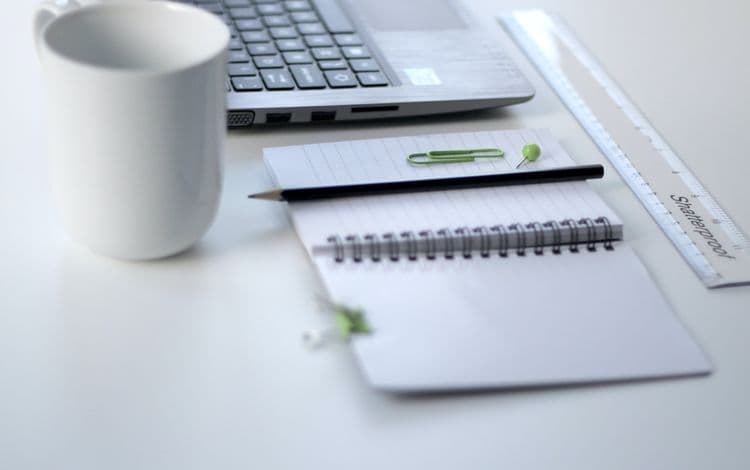 QuickBooks Online Overview: Should You Get it for Your Business?
When it comes to business accounting software, numerous businesses rely on QuickBooks to this end. It is perhaps the most popular accounting software on the market today. Recent surveys suggest that the majority of small business owners when asked, have said that they use QuickBooks over competitors. In this article, we take a closer look at what exactly QuickBooks Online entails as well as if it makes sense for your business to use this software.
QuickBooks Online vs. QuickBooks Pro
QuickBooks has both an online version and a desktop version that you can purchase. For most entrepreneurs, going with the online version makes more sense as it is more cost-effective and the desktop version doesn't add anything that you can't get from using it. Additionally, QuickBooks Online can be used with a variety of mobile devices, which of course, the desktop version cannot.
QuickBooks Self-Employed
For self-employed individuals, QuickBooks offers three different versions of their self-employed plans.
QuickBooks Self-Employed
With QuickBooks Self-Employed, at this basic level, you get an easy-to-use accounting plan that even those with little experience can effectively navigate. The Self-Employed version allows you to track all of your expenses (you can separate business from personal/); you can also keep tabs on mileage. With this version, users also can send out invoices and estimate quarterly income taxes.
QuickBooks Self-Employed Tax Bundle
If you choose to go up a level in the Self-Employed version of QuickBooks, you would also have access to a TurboTax account. This way transferring all of your information to TurboTax come tax time is a far more seamless process than it otherwise might be. So if you do tend to file through TurboTax, paying to upgrade from the basic QuickBooks Self-Employed is probably a smart move.
QuickBooks Self-Employed Live Tax Bundle
As far as the Self-Employed versions, this one is the most expensive. You get all of the benefits of the previous two versions plus the following:
Help directly from a CPA (all year round and unlimited/)
A CPA review of your tax returns before you file
The question is whether or not it is worth the upgrade cost. Many businesses do have their taxes reviewed before filing. So if this is the case, you may not need to pay for CPA help through QuickBooks.
QuickBooks Online
While there are three levels of QuickBooks Self-Employed, there are also several other online plans to choose from. These plans are widely used by small businesses and also single-person firms. As earlier noted, you can also opt to purchase the desktop versions.
Simple Start
Simple Start is going to be for solo individuals versus a company that has employees. With this particular version, you can track your sales along with income and your expenses. The plan also gives you the ability to store and organize your receipts. Unlike with the self-employed TurboTax version though, you do not gain access to a TurboTax account.
Essentials
The Essentials plan allows three users to access QuickBooks. It also includes more reporting features as well as enabling you to pay more than one vendor at the same time. It has a few more features than the Simple Start version and costs approximately eight dollars more a month.
Plus
The Plus version seems to be the most popular among small business owners. Five people can access QuickBooks with this plan. While it has all of the features you will find with Simple Start and Essentials, this one also gives you the capacity to track your inventory and also make profit projections. It does cost $15 more per month than the Essentials plan.
Advanced
The top tier QuickBooks Online plan, Advanced gives you the ability to grant 25 users access. Small businesses tend to stick with QuickBooks Plus as this one is geared more toward larger companies. With this version, you get business analytics features as well as the ability to send out invoices in large batches. This plan starts at $75 per month.
How to Buy QuickBooks
Start Small
You can always upgrade down the road. If you are uncertain whether or not a specific QuickBooks Online plan will fit your business needs, then just begin with a basic tier plan. Try it out for a while and see if it does work well for you. You can then increase your subscription level once you determine which features you need and which are superfluous.
Consider the Number of Users
If you know for example, that you will need to give access to a least 3-4 employees, then you're better off starting with one of the mid-range or upper-level plans rather than having everyone try and work off of one single account. If too many users are trying to log onto one account, this could open you up to major confusion and errors in the long run.
Do You Need a CPA?
While QuickBooks Online does help to simplify your accounting process, some entrepreneurs still find that enlisting the help of a CPA even with QuickBooks is extremely helpful. Certain features of QuickBooks can seem confusing to those not well-versed in accounting practices. Especially when it comes to statistical analysis, for example, using a CPA might save you money over the long term.
Use Accounting Software that Works with Other Tools
In other words, you likely have a few plans and systems in place already. Does QuickBooks work with these? Or would it make sense to look into another accounting product that better aligns with some of the software you're currently using?
First Union Lending works with small business owners across the country getting them the cash they need when they need it. With short term loans, merchant cash advances, and lines of credit, we have the financing solution to fit your specific needs. Call today and let's get started together.