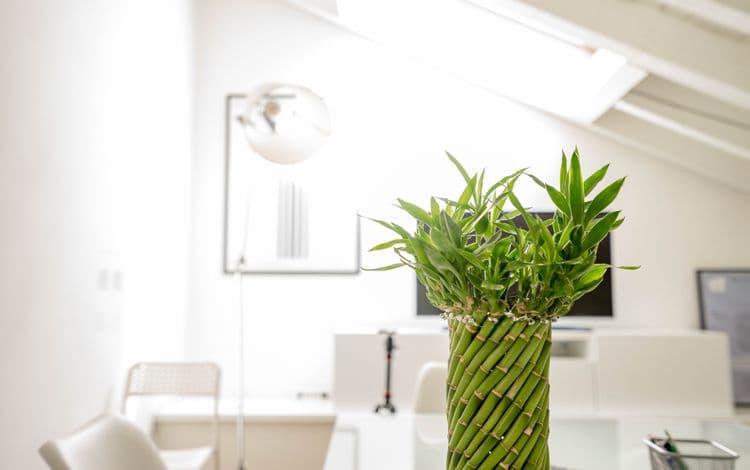 Opening A Mental and Behavioral Health Urgent Care
Are there mental and behavioral health-specific urgent care centers? Do urgent care centers offer mental and behavioral health support? Is there a need for mental and behavioral health urgent care? How do I open a mental and behavioral health urgent care?
If you feel yourself coming down with a respiratory infection, have fallen sick with the flu, or even cut your finger chopping apples while making apple pie, or need medication refills, visiting a local urgent care can be a great solution over visiting an emergency room or waiting for an appointment with your primary care physician. Urgent care, also known as a mini-clinic, provides hospital-level care for minor emergencies.
Hiring Mental and Behavioral Health Professionals
But have you ever seen a mental health urgent care? With the increase in mental health awareness and our country's deep need for mental and emotional health support, behavior and mental health urgent care are starting to pop up around the country, as well as start to gain funding for expansion. Mental health urgent cares can be a place to go if you are having an anxiety attack or it's beginning to ramp up, if you're out of psychiatric medication and an extended period until your next appointment, or if depression and life are heavily impacting your day-to-day.
Opening a mental health urgent care requires more than a medical office with nurses and a doctor on call, it requires licensed therapists, both psychiatrists, and psychologists, to support mental and behavioral health patients. Additionally, your nursing staff, as well as support staff, will need to have experience with mental and behavioral health patients, as the niche sector requires a deep level of clinical and social skills.
You will also need to have a strong support staff, including caseworkers, community outreach workers, external placement staff, as well as back-office staff. Another role that may be considered is security. In this day-in-age, providing a space that feels safe will help people feel safe coming to your urgent care for help. Additionally, having security ensures a level of safety for those inside your practice.
Connect with the Community
Community outreach is so much bigger than you could ever know. Mental and behavioral health has had such a stigma for so long, that for mental and behavioral health urgent care to be successful, they must be known around the community. Create marketing initiatives that connect your staff and your vision with the community. Attend local events and town halls to share your vision and goals.
Drive home that your urgent care is a no-judgment zone, where each patient's mental health is taken seriously and each staff member works hard every day to help those with mental and behavioral health issues throughout the community.
Take Insurance and Price Reasonably
Part of the reason someone prefers to go to urgent care over the emergency room often comes solely down to cost. Make sure you can work with insurance companies if your patients do pay for coverage. However, you may quickly find that the majority of your patients will not have insurance coverage. You can angle your mental and behavioral health urgent care toward private pay or Medicaid and uninsured patients just as long as you can cover the costs either way. Healthcare is expensive and daily you risk providing care without ever receiving payment.
Get Ready to Support Children with Mental and Behavioral Health Issues
When opening a mental and behavioral health urgent care, you can expect to see a lot of patients under the age of 18. You will find an adolescent will be brought in after they acted out at school and threatened to harm themselves or others. Schools have policies and procedures on how to handle these children, including cornering or isolating with the supervision of the adolescent, but the reality is that they need professional help once their parent gets to the school. A school may also have a policy where a designated staff member brings a child to a mental health support facility to provide a safer environment for the child.
Often, and depending on state law, when these cases occur, parents are told their child will need to undergo a psychiatric evaluation before returning to school. Private psychiatry can take weeks to get an appointment, and most parents cannot afford to have their child out of school that long. Mental health and behavioral urgent care can get the child evaluated, treated, and back in school in a timely and reasonable fashion.
Consider Providing Follow-Up Monitoring and Treatment
Mental and behavioral health treatment oftentimes requires monitoring of either behavior or medication intake. For example, if a patient is diagnosed as bipolar and prescribed lithium, they will need to be monitored over the next three months to ensure the medication is dosed properly and doesn't cause other behavioral issues or ticks. By providing follow up appointments or easy-placement for follow-up appointments with an affiliate psychiatrist, you will not only draw in more clientele but support a positive business model that aims to care holistically for each patient's mental and behavioral health progress and recovery.
Always Be Ready To Support a Mental or Behavioral Health Crisis
Make sure you educate yourself and your staff regularly with the most up-to-date methods, findings, and regulations related to mental and behavioral health treatment and support. Have training workshops to make sure each staff member knows how to handle extreme situations that potentially could occur with a mental or behavioral health patient.
Additionally, have a strong relationship with your local emergency room, drug, and alcohol detox facility, law enforcement, women and children shelter, and any potential partner. The community is your resource, the way you are a resource to your community. You may have to transfer a patient to the emergency room every week or work with law enforcement to ensure a behavioral health patient doesn't harm themselves or someone else.
Mental and behavioral health can be a touchy subject but is something that our country needs to tackle head-on. Providing an urgent care solution for mental and behavioral health can be lucrative while providing a great service to your community. Be smart with who you hire and how you work with your patients, and you can find yourself successfully impacting those who come to you for care.
Want to Look into Financing a Mental and Behavioral Health Urgent Care?
If you find yourself needing to find funding to open a mental and behavioral health urgent care, First Union Lending is here to help.
We have nine different business loan types to choose from. This means that we're uniquely qualified to help you find the perfect loan to open your small business.
Applying for a business loan doesn't affect your credit. Better yet, your business loan may be approved as soon as the same day.
To discuss our business loans with one of our lending experts, click here or call 863-825-5626. We'll talk about our various business loans and help you find the right one for your urgent care.
Get started with the process now by learning more about our business loan types.