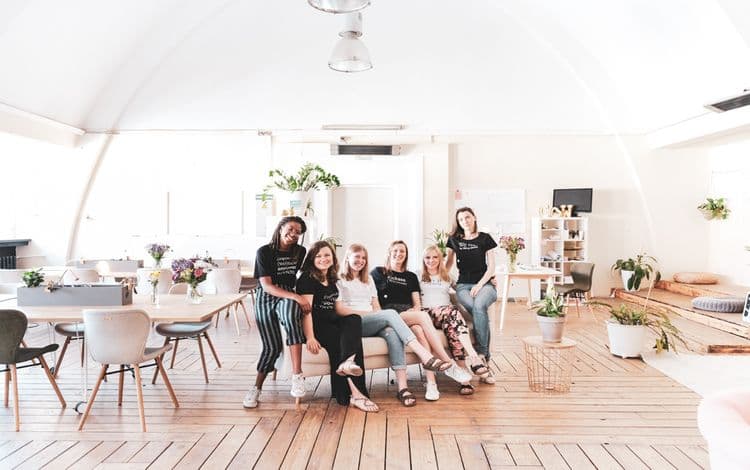 Myth vs. Truth About Women in Business
Fortunately, many of the so-called "truths" about women in business have been debunked. However, several myths still do manage to linger. Below we look at a couple of the more prominent ones and consequently look at the actual truth behind the myth.
Myth: The Glass Cliff Factor is Why More Women Are Becoming CEOs
Unlike the term "glass ceiling," glass cliff refers to a situation in which a company is in crisis mode and subsequently promotes a woman to CEO. Such an example would be, for instance, Marissa Meyer at Yahoo.
Truth: Women Are Rising to CEO Roles on Their Terms
When considering the business sector as a whole, women have assumed more leadership positions across the board. A recent study showed that they own controlling shares of more than 40% of private-sector businesses.
Myth: Women Refrain from Applying for Jobs Thinking They're Not Qualified
Many assume that a woman will not apply for a position unless she believes herself 100% qualified for that particular role. Whereas a man will go ahead and apply with only 60% of qualifications needed. The thinking is the woman doesn't have enough faith in herself; she needs to build up her confidence.
Truth: Other Factors At Play
More often than not though, as studies have shown, a woman will not apply for said position, because she simply doesn't want to waste time and effort going after a position she believes they won't hire her for anyway. Additionally, there is a certain level of gendered language that women do encounter in job ads. Male coded words versus female coded words often appear in such descriptions; words such as champion and decisive over considerate and honest.
The number of women in business at all level positions is growing. And that is terrific news! At First Union Lending, we love working with small business owners, and we especially like helping women-owned businesses take their game to the next level. Call today!