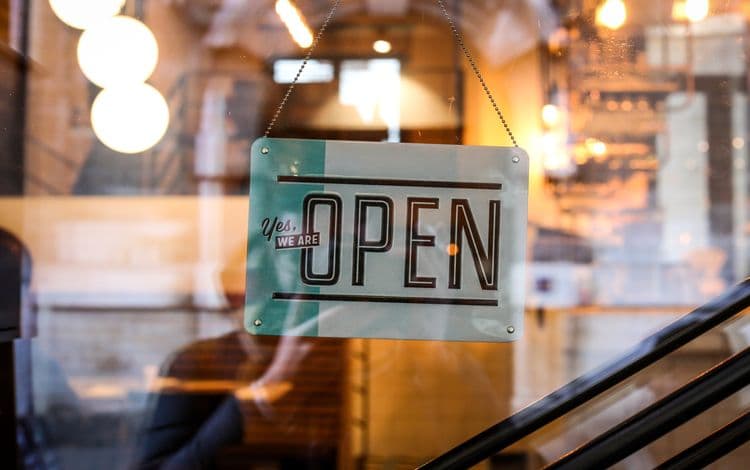 Marketing Ideas and Tips for Growing Your Retail Business
As a retailer, you rely upon marketing. Smart marketing strategies can help you attract new customers, nurture current client relationships, and perhaps most importantly, get customers to become repeat customers. You want to ensure that your company stands out and that your brand gains optimal exposure. Not to mention, it is a very competitive world out there—particularly with retail. Of course, your competition is going to be doing all they can to come out on top. What this means is that daily, customers are bombarded by messages. So how do you make sure that your message is the one they hear?
In this article, we wanted to spend some time talking about creative ways to market your brand, get your company seen and make sure that message is heard—loud and clear!
Is Your Retail Business Using Creative Marketing Strategies?
First off, you want to use a multi-channel strategy when it comes to your "big-picture" marketing endeavors. Customers expect instant access and information, and they expect it just about everywhere they turn. On average, clients utilize 5-6 different channels throughout the course of a day when trying to make a purchase. That's 6 separate touchpoints! Are you there? Or is your company relegated to a single channel thereby decreasing your chances of being found?
You need to be taking advantage of what multiple platforms have to offer. And be creative about it—this is key. Certainly, you can run a Facebook ad with a picture and blurb about a promotion, but is this really doing the job? Is it catching the customer's eye? A comprehensive strategy is imperative; integrate videos, stories, testimonials, case studies. Remember, customer attention spans aren't as long as they once were, which means that variety is everything!
And it's about more than just mixing it up online. If you have an actual store, you're also going to want to introduce the concept of comprehensive experience here as well. For instance, if you're a furniture store you can also have tablets available throughout, allowing clients to browse online and in person at the same time; they can create wish lists and even make purchases from the devices.
Should You Partner With Other Brands?
Perhaps you're thinking about expansion or venturing into a new geographic location—certainly, this can be exciting, but it can also be difficult. Maybe undertaking such a project alone isn't the best idea.
Looking into working with a company already established in the area you're considering is a great way to leverage their reputation and help bolster your company's visibility in the region. And you can get creative as far as the way in which you partner with another organization. Maybe the two of you co-sponsor an event. You can also work on a dynamic joint marketing effort. Some companies have even collaborated on a pop up events to announce an expansion or promotion. By partnering with another team, you now gain access to even more resources. And when it comes to dynamic new marketing efforts, having ample resources at your disposal is crucial.
If you do go this route, you want to find a company with some overlap. There has to be some sort of common denominator between you. Plus, you want to be sure their audience is a good fit for your brand.
And then once your partner company is identified, that is when it's time to get creative How can the two of you best work together? What ingenious ideas do you have that will help sell both your brands and get your message heard? Whatever you come up with it has to make sense to your customers. The last thing you want to create is confusion. Be clear and creative with your strategy.
Have You Considered Building a Community?
If you can make your customer base feel as though they are part of something bigger, part of a community, for example, this goes a long way toward marketing that message! The idea of the consumer is slowly giving way to a focus on treating customers not as a target demographic but as people. However you have to do more than just tell them this—you have to show them.
It takes work to build an authentic community. It takes dynamic engagement strategies on your part. Using social media to this end is probably your biggest bang for your advertising buck. Here you can be real, you can offer genuine stories, spontaneous tweets, fun FYIs. It's about drawing your potential customers into something that isn't just another stale marketing campaign but that has an impact on their thoughts and views.
In days past, the world of marketing generally stood apart from its customer base—meaning, there was a wall of sorts between the company and the end user. This is no longer the case. Breaking down the barrier is critical to the success of any marketing endeavor. You thus make your company more approachable, more personable and without question, more real. And this is what clients want: a firm that is real and that they can tell has their interests at heart.
So how do you go about building this community? For one, you have to get to know your customer base. Analytics can help here. See their behavior patterns, their purchasing history, what trends they seem to be following. And then again, take advantage of your social media platforms. People will react to posts—take the time to read what they have to say, see what type of feedback you're receiving.
Marketing isn't about telling customers what they want, it's about taking the time to know your customers and then filling their needs. Perhaps research how your competitors are accomplishing this. If something seems to be working for them then maybe adapt it for your brand. The key is to let your clients know their importance, show them that they are meaningful to you and make them feel the importance of the community of which they are apart.
At First Union, we have the funds if your business is in need of them. We offer many loan options including short term loans, merchant cash advances, and lines of credit that can help you execute your marketing plan. Call today to find out how we can help you!