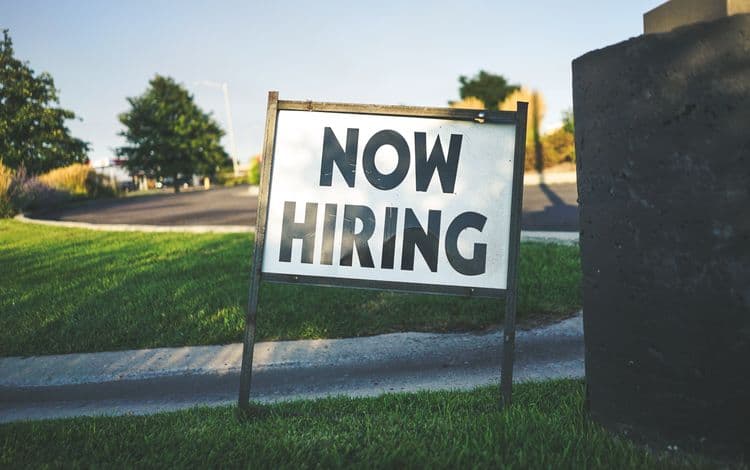 Is There Job Growth in California?
How is the job market in California? Is there job market growth in California? What is the unemployment rate in California? Should I consider moving to California if I can't find a job? What is causing California's decrease in unemployment?
According to the L.A. Times, California added 310,300 jobs in 2019, a 1.8% increase from 2018. California offered 17.61 million jobs in 2019, and the economy and job growth rate continue to steadily climb. This also occurred in a 0.4% increase differential nationwide from 2018 with 1.8% job growth to 1.4% in 2019. Overall, the national labor force grew by 0.9% with California with its lowest unemployment rate since 1989.
So has California accomplished a 1.8% job growth increase in 2019 for nonfarm jobs? Technology. "Year over year, the largest California job gain as in professional and business services, which added 17,500 positions, including 6,600 in December. The sector - which includes scientific and technical services, such as software engineers, system analysts, and scientific research and development - 'remains the workhorse of the state's economy'" (Roosevelt, M., 0124/2020. L.A. Times/).
When looking at the U.S. Bureau of Labor Statistics (extracted 02/14/2020/), California's unemployment rate is as low as 3.9%, and showing signs of continually decreasing over 2020.
What Will Create More Jobs in 2020?
California's average annual income will hit $52,447 this year ($7,572 more than the 2014 average/) and the unemployment rate is expected to get down to 3.4% in 2020. With all of the movement, there will be a housing shortage (increasing the cost of living, over time/), which will create more jobs. The Golden State is projected to need 500,000 more homes built to meet the population and economic growth.
For example, in Los Angeles County, the county will continue to move from production operations, such as manufacturing and logistics, to service-based industries - mainly in the professional business services, hospitality, and healthcare.
Orange County has a higher-than-average education level, which will continue to increase wage growth, specifically in the business services and healthcare industries. Home prices will continue to trend on the higher side of cost (the median price of a single-family home in Irvine is $930,000, a 4.2% increase from a year ago.
Riverside County's economy will continue to be fueled due to its location. Riverside County relies heavily on its shipping and transportation hub. This area is expected to grow over the next few years as job and population growth increase with a need for more affordable housing. The average home price ranges from $390,000 to $525,000. This county is also expected to lead South California's personal income growth for 2020.
San Bernardino County added 22 million square feet of industrial net absorptions in 2018, mainly e-commerce related. The area is continually growing and is considered a key logistical hub with strong employment and wage growth from trade and the transportation industry. However, this area heavily depends on trade with China, which currently can be considered questionable based on the tensions between the United States and China - as well as CoronaVirus wreaking havoc on the entire country of China, and surrounding regions.
Should I Look for A Job in California?
If you're going to look for a job in California, you may want to consider the industry in which you work, which has a lot to do with the success of the state's economy. If you work in the technology field, business industry, or healthcare industry (or a combination or trifecta of the three/), you are very likely to find a job where you can afford the cost of living in California.
The Disappearance of the Middle Class
The economy in California does not work for everyone. Due to the high cost of living, it can be difficult to maintain a high quality of life or a nice work-life balance. 40% of the jobs created in California start at over $30 per hour ($68,000 per year/), which has created a larger gap between the lower, middle, and upper classes.
Medium Incomes vs. Median Cost of Housing
To buy a home, you must first save. However, the cost of living is so high that it can be difficult to do so. With the median income being as low as it is in comparison to the cost of living, people will see a future decline in purchasing of property. The middle and lower class's incomes will need to increase drastically, or the housing or homeless issues will worsen.
The Future of California's Job Market
Everything that goes up, must go down. The question is more of just when this will happen. Currently, California is on 113-month expansion and there are no immediate signs of it stopping. However, we must take into consideration that the cost of living will continue to rise and the area becomes more populated. Supply and demand apply to more than just basic economic principles. People will capitalize on the increased population on the west coast, which could cause a future economic collapse in California or the rest of the country. But for now, let's enjoy California's growth and work on maintaining low unemployment rates.
Do You Want to Look at Your Financing Options?
If you find yourself needing to find funding for your business, First Union Lending is here to help.
We have nine different business loan types to choose from. This means that we're uniquely qualified to help you find the perfect loan to open your small business.
Applying for a business loan doesn't affect your credit. Better yet, your business loan may be approved as soon as the same day.
Get started with the process now by learning more about our business loans.