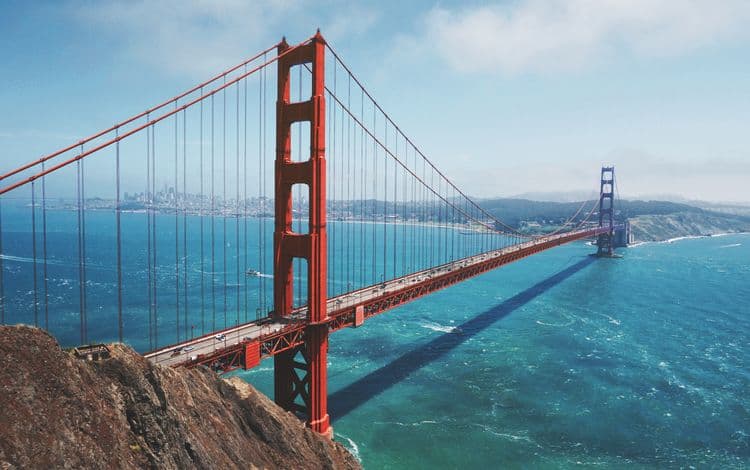 Small Business Financing in California
According to a recent article, California has the 5th largest economy in the world—that's even over major countries! This translates to a healthy and extremely active business climate, which means if you're a small business owner, California is a terrific place to be. Beyond its impressive economic ranking, California has actually contributed to 16% of the country's job growth over the past two years.
Companies are thriving in the Golden State. From Los Angeles to Sacramento and everywhere in between, the state has proven a veritable incubator for new and existing small businesses looking to expand and grow. Some of the most prominent industries in California: technology, media, agriculture, and tourism. And the prospects only look to be improving in the near future for these and many others.
Options for Small Business Funding In California
As a small business on the west coast, your outlook is certainly bright; however, that said, when it comes to getting a small business loan you may run into obstacles which cannot be avoided. Traditionally banks are somewhat hesitant to qualify smaller companies. For whatever reason, be it a low credit score or not enough revenue, they make it nearly impossible to get the money you need when you need it.
First Union has worked with numerous businesses across the state of California. We understand the pressures you're facing and we simply want to help. Our approach to small business financing for California and other states as well is about considering your entire profile—not just a FICO score or what collateral you bring to the table. We offer short-term loans, merchant cash advances as well as custom-tailored solutions to meet your unique business needs.
Ready to Apply? See if Your California Business Qualifies Today!
Our process is super fast and extremely easy. You can receive funding in as little as 2 days. And we service the entire state of California to include:
Los Angeles
Sacramento
Long Beach
San Bernardino
Palo Alto
San Francisco
Anaheim
Beverly Hills
Call today to find out how we can help you!