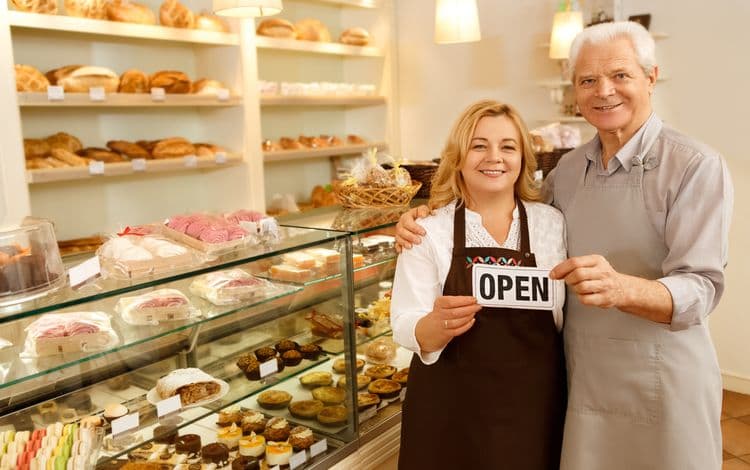 Is it a Good Idea to Open a Mom and Pop Shop Now?
In this climate, many people may think that opening a mom and pop store isn't the best idea. The economy is down; the pandemic saw numerous mom and pop stores close up shop, and so taking this kind of risk right now may not make sense. However, there is also the flip side of that coin that says opening a mom and pop store during a world moment when more than ever people prize authenticity and seek to patronize "real" businesses could be a very good idea. In this article, we take a closer look at what opening a mom and pop store entails and whether or not it is a good idea to do so.
Understanding what a mom and pop shop is…
A mom and pop shop is a small business that is traditionally family-owned—hence the name "mom and pop." There are usually just a small number of employees and often many of those employees are in fact family. At least in the heyday of the mom and pop shop, families used to run these stores almost exclusively. We saw a prevalence of such mom and pop stores in the mid part of the twentieth century. Then, however, as retail chains and big box stores emerged, many of these family-owned stores went out of business. And now, with e-commerce gaining more and more traction every single day, poised to usurp even big box stores as the country's go-to form of shopping, the mom and pop store faces even tougher competition.
Usually, a mom and pop shop will have a single location. They don't bring in major revenue, but enough to sustain the store and make a living for the ownersemployees. Many mom and pop stores will focus on selling items and products that are specific to the region/town in which they are located.
The one thing that mom and pop shops offer that bigger brands sometimes can't, is a certain uniqueness and authenticity that consumers are drawn to. Their products aren't generally mass-produced and there is thus something about purchasing and consequently owning a specific kind of product from a specific mom and pop shop that does manage to draw a loyal customer base in.
The other advantage that mom and pop stores have over larger retailers and/or chains is the fact that they are very much about the local neighborhood. Community spirit and pride often surround these kinds of shops and again, this goes a long way toward solidifying a loyal customer base.
So, can mom and pop stores survive? And what's more, is it a good idea to open a mom and pop shop now? Thanks to promotions such as Small Business Saturday, and also in part, in light of the pandemic which spurred consumers to want to help bolster their local businesses more so than even before COVID-19, mom and pop businesses do seem to be experiencing something of a renaissance.
Capitalizing on this fervor for the real, the authentic, and the local, these kinds of companies, if they market strategically, can ultimately make it and perhaps even thrive given the current environment. In large part, their marketing tactics need to be neighborhood-centered. They also need to focus on the fact that the service you do get with a mom and pop shop versus an online retailer or big box store is going to be far more personalized and thus superior.
Some statistics worth noting:
Family-owned businesses control just under 90% of all businesses in the US.
A whopping 98% of Gen Z consumers are looking for a shopping experience that involves real-life interactions versus just online.
40% of millennials are in support of helping local businesses thrive.
Nearly sixty percent of people who own mom and pop stores are over the age of fifty.
Over fifty percent of customers will say they prefer to purchase something of a higher quality versus something that is of a lower price.
75% of people say they prefer to do business with stores they have already patronized and are satisfied with.
Advantages and Disadvantages of a Mom and Pop Shop
As with pretty much anything, there are benefits and drawbacks to purchasing from a mom and pop store. Understanding these will help those thinking about starting such a business to gain a clearer picture of people's perceptions of mom and pop shops in general. Among the advantages, is the fact that with a mom and pop shop you do get more personalized service. Also, for those who love to shop local, these are the backbone of the neighborhood and can be easily found therein. Most often you will experience better customer service by frequenting a mom and pop store. You will likely even interact with the owners of the store themselves.
There are also some disadvantages to mom and pop store shopping. Perhaps the most often cited is the fact that the selection is far more limited than if you were to shop online or at a big box store. Pricing to this end can also be a bit higher—if not quite a bit higher. Unlike some larger entities, the hours are likely going to be more limited. And there is probably not going to be 24-hour service.
You want to take some time to consider if opening a mom and pop shop is the right move for you given the current economic conditions. For some, this might seem an exciting venture worth embarking upon. Others may opt to wait until the economy picks up again. Either way, you want to do your homework, understand what your community can sustain by way of a new business, and research your target demographic so that your marketing is on point.
First Union Lending works with all kinds of mom and pop operations, getting them the cash they need exactly when they need it. Call today!