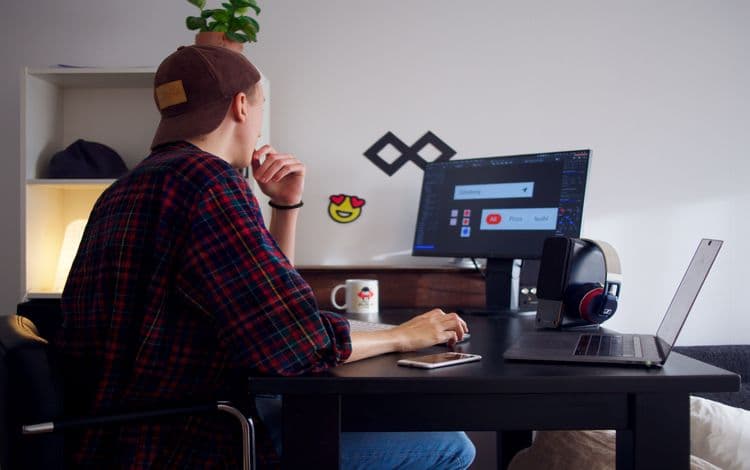 How Using PayPal Can Help Your Business
From smaller businesses just starting to those who are more seasoned and have been at it for a while, one issue that nearly every business person faces is how to get paid; what's more, how to get paid sooner rather than later. Sure, there are a variety of payment processing options, from credit cards to debit cards, but the associated fees can add up. Not to mention, more and more consumers prefer to be able to pay online. If you are not offering this option, you could be losing business. This is where PayPal for business comes into play. A giant in the online payment processing space, PayPal in some ways revolutionized how people transact business. If you are not currently using it for your business, you might want to start thinking about ways in which you can do so. In this article we look at how integrating PayPal into your business plan might offer you a much-needed boost.
Different Types of PayPal Accounts
As with many business accounts, PayPal offers a couple of different versions. This way a business owner has some choices regarding what makes the most sense for them.
PayPal Payments Standard. This is the most basic business account. With this version, you do not need to pay a monthly fee. You can still however accept all relevant PayPal payment types. This does exclude payments made over the phone. Other benefits within this plan include phone support and PCI compliance functionality. This type of plan is ideal for newer businesses. Also, if you are not worried about having all of the checkout "bells and whistles" in terms of your website, then this plan may work well for you. Keep in mind, rather than being able to checkout on your site, the customer is redirected to PayPal to finish their transaction.
PayPal Payments Pro. This business account represents a step up in the hierarchy. Of course, you will receive all benefits that you'd get with the standard plan, but with this one, you do have the ability to accept phone payments. And if you are looking for a more advanced e-commerce site, then this is the plan you would want to go with, as it gives you more control over your checkout page. In other words, customers are not redirected to PayPal when the time comes for them to remit their payment; this plan does cost $30.00 per month.
Additional Business Services
With the two plans above, you do get more than just payment processing. Other merchant services are available to you, depending on your plan type. And there are also merchant services that may cost extra. Below is a couple of those.
PayPal Checkout. Using PayPal Checkout, you can add buttons to your site page that enable users to buy their items with a single click. Where relevant, PayPal would then give you that customer's contact/shipping info. This could be a great way to compel people to buy and has been proven to lead to more conversions and thus more completed checkout interactions.
PayPal Business Loans and Working Capital. Especially within the last year, many businesses experienced difficulties when it came to maintaining cash flow. With PayPal business loans, business owners have been able to get access to working capital without having to go the conventional loan route. Rather, the money is repaid with a portion of each sale. The process for obtaining such a loan is fast (within minutes/) and does not require a credit check as they are basing the approval on your sales history via the platform.
Benefits of Your Business Account
No monthly payment. When using the standard business plan, there is no monthly charge. This makes it incredibly convenient (and cheap/) to use and thus set up for your business. The only charge you will incur is per transaction. The platform takes a fee from every payment you receive.
Get paid online or in person. This is a huge benefit as people can either pay for their productservice via their online account or they also have the option of using a PayPal credit card or Venmo (owned by PayPal/). The other great thing: you can accept payments from anywhere in the world in just about any currency.
Easy integration. Regardless of the shopping cart/system, you're using, it works with just about any provider. Check out any provider and you will likely find an option for adding PayPal to your accepted payment methods.
Get cashback. When using your PayPal business debit card, you will receive 1% cashback on relevant purchases. You can also use this card to gain access to the money in your PayPal business account, making it super easy and convenient to pay bills and purchase necessities for the business.
Who Should Use PayPal For Business?
As mentioned, everyone from just starting sole proprietors to seasoned professionals can (and should/) take advantage of all that PayPal has to offer. Among those groups/companies who tend to gravitate toward PayPal as a payment solution:
Freelancers: PayPal allows for a more seamless accounting system than you might otherwise get with less user-friendly options. Freelance workers have found it incredibly handy and useful for invoicing and getting paid on time. Plus, their available reports make it very easy come tax time.
Side Hustlers: For those just trying something out (apart from their 9 to 5 job/), utilizing it could be the perfect cost-effective solution. Especially when you are still working a full-time job, PayPal streamlines many of your bookkeeping processes and takes some of the more time-consuming tasks off of your plate.
Vendors and Resellers: eBay especially is now forever linked with the platform. Other platforms too such as Etsy are becoming reliant upon PayPal. And for those looking to sell on these sites, having a business account is an absolute must.
First Union Lending is in the business of helping small companies grow. If you need additional working capital, we can help. Call today!