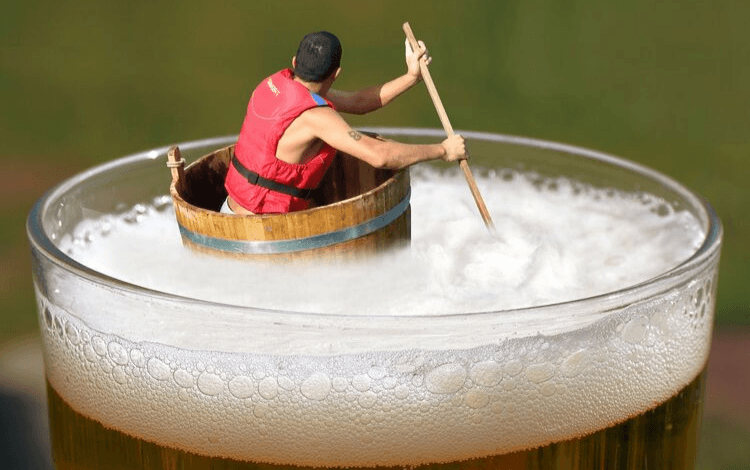 How to Get a Restaurant Liquor License
Selling alcohol can be a great way to help your restaurant turn a better profit. It has better profit margins and takes less time to serve.
Unfortunately, you can't just decide to start serving alcohol at your restaurant. You need to get a liquor license, and that may be more difficult and more expensive than you expect. There are also a wide variety of liquor laws you will need to follow based on where you live.
That's why we compiled this information on how to get a liquor license for your restaurant.
How to Get a Restaurant Liquor License
You might believe all you need to do to get a liquor license is to fill out paperwork and pay a little money. Sadly, the reality isn't anywhere near that easy. In fact, it can take up to a year and may cost several hundred thousand dollars to get a liquor license.
Find Out Your State's Specific Liquor Laws
All states have their own liquor laws that are regulated by an Alcohol Beverage Control (ABC/) agency. Even cities and counties can make their own laws regarding the sale of alcohol. As of 2019, there are still dry counties in several states, where it's illegal to sell alcohol anywhere in the entire county.
States with dry counties include:
Arkansas
Kansas
Kentucky
Mississippi
Oklahoma
Tennessee
Texas
Some states have a monopoly on alcohol sales. In the following states, alcohol can only be sold from state-run stores:
Alabama
Idaho
New Hampshire
North Carolina
Pennsylvania
Utah
Virginia
These states allow private businesses to sell liquor. However, the state sets minimum prices and determines the allowable product selection:
Iowa
Maine
Michigan
Mississippi
Montana
Montgomery County, Maryland
Ohio
Oregon
Vermont
Wyoming
West Virginia
Some states have liquor license quotas. That means only a certain number of businesses in a specific area can get a liquor license.
Since there are limits to how many licenses are issued, the state can charge a fortune for a liquor license. Liquor licenses in other states may cost as little as a few hundred dollars. However, a liquor license may cost upwards of $300,000 in any of these quota states:
Alaska
Arizona
California
Florida
Idaho
Kentucky
Massachusetts
Michigan
Minnesota
Montana
New Jersey
New Mexico
Ohio
Pennsylvania
South Dakota
Utah
Washington
Some neighborhoods in Washington, D.C.
Other state-specific laws may include:
Open containers (including wine/) can't be taken home
Types of alcohol that are allowed to be served
It's illegal to sell alcohol to a restaurant that doesn't have a liquor license
If businesses can make, sell, and distribute their own alcohol
No discounts on liquor, including two-for-one or happy hour deals
How much alcohol costs
No alcohol sales on Election Day in Idaho
Limit of one drink at a time per customer
What Do Liquor Licenses Regulate?
Liquor licenses regulate a wide variety of things, including:
Where and when liquor can be served
How much liquor or how many drinks one person can be served at a time
Who can be served liquor
What type of container liquor can be sold in
How much liquor costs
Find Out if You Need a Specific Class of Liquor License
Some states have a variety of classes of liquor licenses. You must decide which license your restaurant requires before you can apply. Some classes of liquor licenses include:
Beer and wine license for places that don't sell hard alcohol
Club license for social clubs
Hotel license for hotels that sell alcohol
Restaurant license for places where less than 40% of sales are from alcohol
Delivery license for places that deliver closed containers of alcohol
Tavern license for places that make at least half of their revenue from alcohol
Brewpub license for places that make their own beer or wine
Eating place licenses that sell small amounts of beer for take-out
File a Liquor License Application
Once you know the liquor license laws in your city, county, and state, it's time to apply for a license. You can expect it to take as long as 30 days or more for your application to be reviewed. You may need to include some or all of the following information:
Employee Identification Number from the IRS
Zoning permit
Company constitution
Code compliance certificate
Business license
Building permit
Drawings or photos of your restaurant and floor plan
Alcohol tax permit
Sales tax permit
Copy of the title of the premises
Food handler's permit
Certificate of incorporation
Signage permit
Proposed food menu
Health permit
Partnership agreement
Details about your business experience and age
Music license from online licensing companies
How to Avoid Losing Your Liquor License
After you get a liquor license for your restaurant, you don't want to risk losing it. You must renew your license every 1-3 years (depending on your location/) and pay a renewal fee. You can have your liquor license revoked for any of the following reasons:
Over-serving customers
Serving alcohol to a minor
Letting employees drink to excess after their shift ends
Need Financing for Your Liquor License or Other Restaurant Expenses?
Since liquor licenses can be very expensive in quota states, you may need a loan to get one. Even if you can afford your liquor license, opening a restaurant can be very expensive. You may need several loans to get your restaurant off the ground.
First Union Lending can help. With 9 loan types to choose from, we have the best loan solution for any need. Our lending experts want to help you find the right loan for you to open your restaurant.
Your loan may be approved as soon as the same day, and applying for a loan with First Union won't affect your credit. To communicate with one of our financial specialists, call 863-825-5626 or click here. They'll help you get set up with the loan you need to open your restaurant.