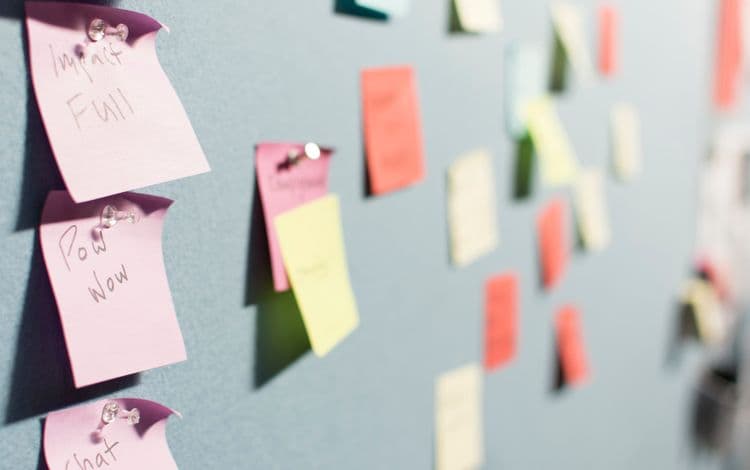 How to Draft Your Business Plan
Are you looking to draft your business plan and you don't know where to start? Do you have an opportunity for your business on the horizon and need to put together a plan for growth and direction? Do you want to explore all your business opportunities and thoughtfully document them?
Business plans are a critical component for your business and give you a solid starting point. A trustworthy business plan includes an organized format, detail about your business, and specific data that supports your plan. When drafting your business plan, don't just wing it and makeup information. Be as prepared as possible and do your research. Questions will be asked by your community, stakeholders, investors, realtors, and financial professionals. The last thing you want to deal with is being unprepared. You'll want to be as strategic as possible so when the unknown hits, you will be more equipped to handle difficult situations.
Consider creating a spreadsheet that includes a checklist to help you stay on target. Perhaps it will be beneficial to give yourself ample time each day to work on specific categories of your business plan, so you don't get easily overwhelmed. Also, create deadlines and set up meetings with those involved in your business. The more resources and guidance you have will help you stay on a smooth and targeted path.
Create an Executive Summary
Go into as much detail as possible as to why your business needs to exist. Emphasize how your business is unique and what sets you apart. Portray a positive voice when writing your summary and eliminate potential challenges and risks you are currently facing. Executive summaries should include a summary of your business plan, the objective of your research, and the future of your business. Capture the reader's attention fast by creating a concise and informative summary without giving away too much information. Remember to follow basic organizational skills when writing by focusing on a captivating introduction, body, and conclusion. Reach out to colleagues, professionals, and business partners to assist you with proofreading. Never submit anything without getting your content to proofread.
Develop a "SWOT" Analysis
A SWOT analysis allows you to see the realities of your business and breaks down your strengths, weaknesses, opportunities, and threats. Creating a SWOT analysis is cost-efficient and will help you stay on track. The questions below can guide you to create your analysis.
Strengths
What internal and external positive factors is your business currently facing?
Do you already have funding for your business?
What makes you better than your competition?
Have you built a strong customer base? If so, identify your consumers, so you can tailor your "voice" to the right audience.
In what ways is your business unique? Why does the market need you? (make sure you refer to what you highlight in your executive summary/)
Weaknesses
What internal and external negative factors is your business currently facing?
Is your business in a poor location?
What areas in your business need improvement?
Does your business lack specific resources such as technology, qualified professionals, and other necessary resources?
Do you need more funding?
Opportunity
What is the perception you are trying to portray?
After you identify opportunities will there be more that come up?
Is there currently market growth or will there be in the future?
What trends have you researched, and will they positively affect your business?
What is your competition creating that you haven't already done?
What ways can you cut costs?
If you are planning to hire professional staff have you created an onboarding process? Do you know what you are looking for in a candidate?
Threats
What obstacles are you currently facing?
Have you identified who your competition is?
Have you identified external factors that are out of your control that could harm your business?
What negative aspects is your current market facing?
Create a Marketing Plan
You'll want your consumers to be as informed as possible and this is where marketing plays a role. It's not just about advertising your business. You want to keep in mind that creating a marketing plan is a key investment strategy for your business. You can't expect to build a business and not have a plan on how you will market to your consumers. This process can be cost-efficient if you do it right. Continue to focus on who your consumers are, evaluate your competition, your brand, and refer to your "strengths" in the SWOT analysis. Focus on how your business stands out. What strategies will you use to promote your business? Thanks to social media, it's much easier these days to promote business.
Creating a website can be very cost-efficient. Websites like WordPress and GoDaddy.com are affordable when buying a website domain. If you aren't familiar with branding and web design make sure to ask yourself if this a doable task or if you will need to hire someone for assistance. If you do enough research, there are various online classes on website design and branding. Also, if you aren't familiar with creating marketing materials, many online classes offer free or cost-efficient classes for InDesign and Photoshop. You'll want to get familiar with these programs or find someone who is so you can create your designs in a sleek and visually appealing way.
Create a Financial Plan
Your financial plan is one of the most important pieces of your business plan. According to the article How to Write the Financial Section of a Business Plan, author Elizabeth Wasserman suggests "The financial section of a business plan is one of the most essential components of the plan, as you will need it if you have any hope of winning over investors or obtaining a bank loan. Even if you don't need financing, you should compile a financial forecast to simply be successful in steering your business."
Depending on the size of your business you'll want to consider creating an expense budget. Set financial goals and keep track of each expense. Sometimes, downloading a budget app is a proficient and simple way to keep track of your expenses. For example, the budget app Mint is free of charge is designed to categorize your expenses automatically as soon as they come in. If that option doesn't appeal to you and you have the budget for it don't hesitate to consult a financial planner if you feel you need more professional support.
Looking to Invest in Your Business?
If you find yourself needing to find funding for your business, First Union Lending is here to help.
We have nine different business loan types to choose from. This means that we're uniquely qualified to help you find the perfect loan to open your small business.
Applying for a business loan doesn't affect your credit. Better yet, your business loan may be approved as soon as the same day.
To discuss our business loans with one of our lending experts, click here or call 863-825-5626. We'll talk about our various business loans and help you find the right one for your medical practice.
Get started with the process now by learning more about our business loan types.