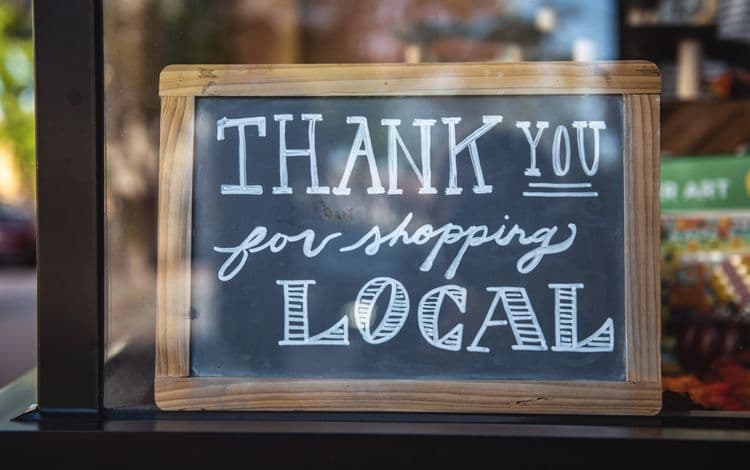 Helping Small Businesses Survive the Coronavirus
All of the measures that we're currently taking to help fight the coronavirus are certainly necessary and yet, in many ways, they are also crippling small businesses. Shops, restaurants, galleries, bowling alleys, salons are for the most part empty. In parts of the country, numerous business owners are saying that they may have to close indefinitely if not permanently once all is said and done.
There are federal and state programs being proposed to help, but for some, it may be too late or not enough. So what can we do starting now to ensure that our favorite small businesses make it through this crisis…
Purchase gift cards
A gift card is an ideal way to get business cash now and then later on when the dust settles, you will still be able to enjoy the products/services of that particular small business. Consider buying gift cards to local restaurants or theaters for instance.
Start shopping local
The smaller local companies, those that dot many a Main Street in this country are panicked about making rent and not being able to keep up with payroll. You don't necessarily have to visit the brick and mortar venue—you can always shop via their website and thus help them stay afloat.
Look for discounts
Numerous restaurants, for instance, are offering significant discounts as people just aren't buying as they did before the pandemic. Many are discounting as much as 20% on taking out orders. Some neighborhood restaurants are also providing curbside pickup or even free delivery in conjunction with services like Uber Eats and Grub Hub.
Tip a little more
If you do order in, keep in mind that most restaurant staff are now taking pay cuts, if they are still getting paid. Being a bit more generous with your tipping could make a huge difference to some workers and businesses.
At First Union Lending, we want to see small businesses and restaurants make it through this and continue to thrive. We are here to help. Call today to see what one of our business loan programs might be able to do for you!