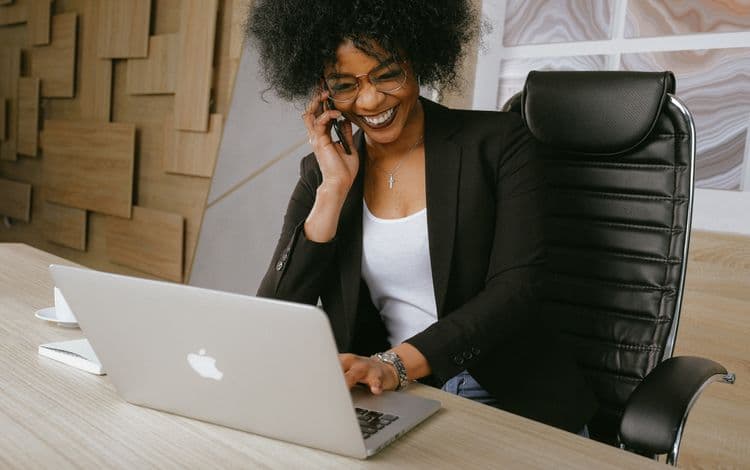 Free Ways to Keep Life In Your Business During Quarantine
Have you found your operations grinding to a halt during this time of quarantine? If you are stuck at home and unable to run your business at this time, it can be hard to be motivated to do anything. If you have stopped operations there is likely not much need for advertising or things of the sort. You may feel like everything has been put on hold and you have to wait for it to start back up, but that could not be further from the truth.
If you are fully working from home, have taken operations down to 50%, or even closed completely, for now, there are ways to stay in touch with your base. Keeping life in your business during quarantine will set the stage for how you get back up and running.
Leverage Social Media
Want to communicate with your base without spending a dime? Social media is the place to go. With so many people at home and not working right now, screen time is way up. This is completely something you can do yourself. It doesn't have to be anything fancy, a simple update on your Facebook page can go a long way to let people know you are still there. Don't have a Facebook page? Now is the perfect time to dive in. You can do all of this without spending anything at all. A business Facebook page and business Instagram account are free to set up and use. As long as you are not running ads, you will spend zero dollars by dipping your toes into social media marketing.
Remind people that you are still around, waiting to start up operations again. .Share a little bit about what has been keeping you busy during the shutdown, or a picture of what you are working on. You can build great confidence in your brand through social media and make sure no one forgets about you why operations are down.
Stay In Touch With Employees
Staying in touch with your employees should be of the utmost importance at this time. If you were able to move operations to an individual working-from-home basis, then you know how important it is to check in with them. But, what about if you had to furlough your employees? You should still keep in touch! Keep them up to date about anything going on with the company at a respectful level. Make sure they know that you are looking forward to the day that you can bring them back and start everything up again.
If you have a team that is enthusiastic to get back to work, and everyone is on the same page, operations will start back up even more smoothly for you. Get everyone excited and let them know they have not been forgotten, your employees are the lifeblood of your business!
Reach Out To Clients
Reaching out to clients will help make your presence known. If you have had to halt operations, you can still reach out and ask if there is anything you can do for them during this time. A simple act of kindness during this time is sure to be remembered. This does not cost anything other than a phone call or an email. Even if it is just to check-in, a move like this can solidify that you are a company worth working with. Reaching out will help you stay connected and keep you on the top of their minds when things start back up.
By leveraging social media, keeping in touch with your employees, and reaching out to clients you can generate some buzz for your business for free - even if you are not operating. You will feel better if you know you are doing something to keep the life in your business during quarantine, and maybe even come up with some new ideas. It's important to keep your mind and business active in any way you can. These are all great ways to keep the channels of communication open and enthusiasm for your business at a high. While it is hard for a passionate business owner to stay home and halt operations, now is the time to get creative and try new things that you may not have had time for before.
If you need funding to help your small business along, our funding experts are standing by, you can reach out by clicking here or calling 863-825-5626 today!