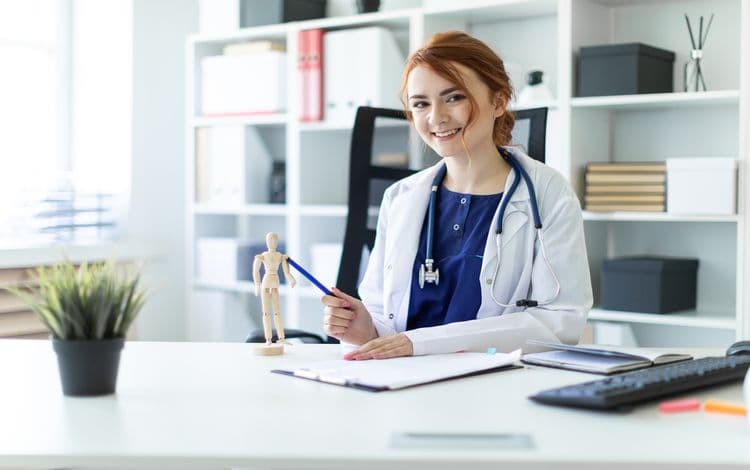 Finding the Right EHR for Your Small Nursing Facility
Does your existing electronic health record (EHR/) system not support your small skilled nursing facility's (SNF/) needs and future? Do you need an EHR that supports every workflow from intake and admissions to transfers and discharges? Do you need your EHR to support your facility's entry of MDS 3.0 assessments and their submissions to the CMS?
Investing in an EHR for your small SNF is time-consuming and exhausting, but a necessary evil that once implemented saves you time and money. A comprehensive EHR gives you peace of mind knowing that all resident records can be accessed in one location and your records are always being backed up.
Perform a Needs Analysis
Before you start researching EHR software, you want to know where you stand organizationally and financially.
How much money can you spend on a monthly EHR fee?
How much money can you afford in start-up costs?
How much money can you spend on additional costs that may come up?
How many staff members, medical and non-medical, will be using the EHR?
What care setting modules do you support (order writing, care plans, clinical assessments, etc./)?
What type of information would you like to add to the EHR in the future?
What type of skilled nursing patients do you have?
What resident data will you need to keep in the EHR?
Will you want the EHR firm to come on-site and implement or have it performed virtually?
Can you afford to invest in EHR firm-provided education for your staff?
Research Cost and Available Functionality
EHRs range in price, as well as what can be performed in the software. Investing in a newer and less expensive EHR will provide you with the basics, but you will most likely find yourself knee-deep in costs still maintaining part of the resident's chart on paper. Then in the future, you may find yourself investing in another EHR software with more capabilities. Be smart with what you choose!
When researching cost versus functionality availability, see which modules would be needed to support your facility's workflow.
Admissions & Census
Resident Charting
Financials (RCM/)
Care Planning
Point of Care (POC/) Tracking
Physician Orders (CPOE/)
Administration Record (eMAR/)
Clinical Assessments
MDS 3.0
Clinical Notifications
Progress Notes
24 Hour Report
Accidents & Incidents
Resident Programs
Integrations with Pharmacy (PCOE/), Radiology, Financials (RCM/), Intake (CRM/), and other vendors
Reporting & Analytics
Knowing what you need versus what an EHR provides can help you keep a clear and direct mindset when going down the path of investing in an EHR.
Research the Implementation Process
When shopping for an EHR, you have to take into consideration how long it takes and how expensive the implementation process will be. When implementing a new EHR consider software costs, customization, education, historical data entry, and hardware setup. Not to mention, you may need to upgrade your technology and spend money on device accessories (laptops, computers, medication cart laptop arms, etc./) to effectively support the EHR.
Before deciding your top three EHRs to move forward with, ask yourself these questions about all of the EHRs that have been brought to the table:
How many days and how much will it cost to customize the EHR?
How many days and how much will it cost to set up the integration between the pharmacy and my SNF?
How many days and how much will it cost to set up any other integrations (pharmacy, radiology, CCD, etc./) I may need?
When should I contact my electronic vendors regarding these changes?
Will these integrations cost additional money?
Are there certain licensing fees and packages with my other vendors I need to take into consideration?
How many days and how much will it cost to enter all active resident historical resident data?
How many days of training are required for each staff type and how much will it cost?
Will I need to identify peer mentors before training?
Will there be an EHR firm representative available to help my nurses, doctors, and staff go-live with the EHR?
Is there a charge for on-going support (in addition to the cost of the EHR/)?
Am I going to keep all of the contracts I have now or look for one, inclusive solution?
Research the Company's Customer Support Model
What kind of customer support does each EHR provide? You want to make sure that the company you contract with provides the level of support your users need at a cost that is right for you. Many EHR companies will include 24/7 customer support in their monthly contracts, but you may find some smaller EHRs charge a small fee per call or after a certain number of support call hours per month. Decide wisely.
Talk to Account Managers from Your Top Picks and Receive Demos
As you keep narrowing down your options, reach out to the software companies to receive more information, direct contact to support you through your decision-making, and a demonstration of how the software is used.
During the demo ask questions. Vocalize your concerns. Ask about other options and add-ons. Have a conversation about how the pharmacy will integration with the EHR. Mention the other demos you've received and see how each software stacks up against each other. Ask about regulatory compliance and how the October 1st changes are handled every year. Ask what types of reporting and analytics are available. Ask what the company is developing now.
Ask now. You do not want to find yourself stuck in a contract with a software company that doesn't meet all of your organization's needs.
Purchase Your EHR
Get the checkbook out and invest. You now know what is available within your budget and what could be well-received by your staff. Leap and get going. Start the process of reviewing staffing schedules for education and historical data entry. Plan for the EHR to conduct in-person and/or virtual training. Send out an announcement to your customers, investors, and stakeholders of the new partnership with the EHR, and when you're doing so, highlight the goal of increasing the time spent with your facility's residents and less time documenting resident details.
Now that you've purchased your EHR, just remember everything great takes time. There will be multiple roadblocks during the implementation process, including staff resistance, but they are all worth the payout in the long run. By having your resident records one-click away allows your staff to spend more time caring for the resident, and less time thumbing through binders of their medical history. And at the end of the day, all anyone wants when entering in an SNF is to feel welcome, cared for, and heard when it comes to their health care, and implementing the right EHR can help you contribute more time towards those goals.
Looking to Purchase an EHR?
If you think you're ready to implement an EHR at your SNF, you may need financing. First Union Lending is here to help.
We have nine different business loan types to choose from. This means that we're uniquely qualified to help you find the perfect loan to open your small business.
Applying for a business loan doesn't affect your credit. Better yet, your business loan may be approved as soon as the same day.
To discuss our business loans with one of our lending experts, click here or call 863-825-5626. We'll talk about our various business loans and help you find the right one to open your pain clinic.
Get started with the process now by learning more about our business loan types here.