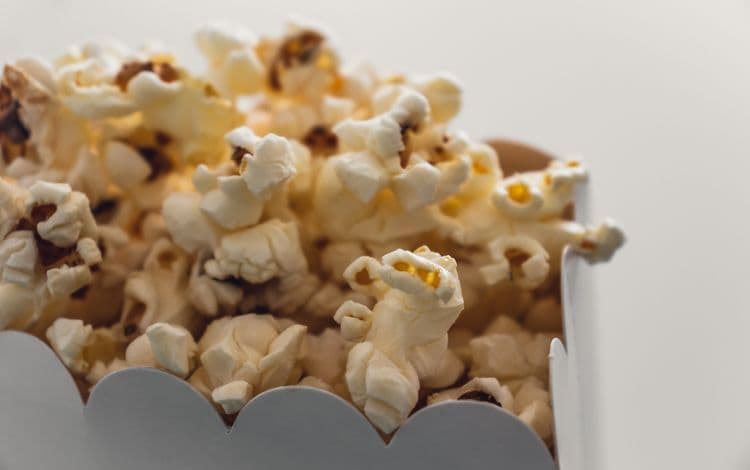 Examples Of Entrepreneurship In Film
There's a lot to be learned about entrepreneurship in film. You may have been home for a few weeks at this point. If operations on your business have stopped and you find yourself needing something to do, try watching some of these films featuring entrepreneurs like yourself. It's important to remember that all the people in these films had to face great hardships to come out on top! Some of the films on this list will bring you inspiration, some will show you what not to do, and some will downright terrify you. So, if you're getting a little bored at home and looking for something to do, take a look at some of these films.
1. FYRE: The Greatest Party That Never Happened
If you don't remember the chaos that ensued was May 2017, it's time to dive into the mess that was Fyre Festival. This film is an interesting study on what can happen when you spend your ENTIRE budget on advertising. It is a true story of a "luxury music festival" promoted by supermodels and influencers via Instagram, that ended up leaving a bunch of rich people stranded on an island full of false promises and cheese sandwiches. This is available on Netflix for your viewing pleasure. In some ways, it's the story of a marketing genius, but a cautionary tale of delivering on your promises. There is so much that can be taken away from this story, sort of a "what not to do" tale, but also wildly and chaotically fascinating.
Key Takeaway: False advertisement can be detrimental.
2. The Social Network
One of the most prolific entrepreneurs around today, this film is centered around the creation of Facebook and its birth in a Harvard dorm room. Watch as one of the most famous startups rises to success in a social media boom. Keep in mind while watching this the importance of realizing that you have a good idea and protecting your interests as your business grows. It's a great lesson that the huge businesses you see around today had small beginnings. Intellectual property is real!
Key Takeaway: Don't trust anyone in business, not even your best friend.
3. The Devil Wears Prada
The main character Andy (Anne Hathaway/) sacrifices everything in her life to get ahead at work. She navigates her way through awkward and downright difficult situations to climb the corporate ladder while it seems like no one else around her understands. This film is a great reminder to never give up until you reach your goals, no matter how many challenges are thrown your way.
Key Takeaway: If you work harder than your friends, you'll probably end up more successful than them.
4. Self Made: Inspired by the Life of Madame CJ Walker (miniseries/)
This is a Netflix-produced miniseries that tells the story of Madame CJ Walker's rise to success. Netflix says it's the story of "An African American washerwoman rises from poverty to build a beauty empire and become the first female self-made millionaire. Based on a true story." It's fun to watch and family-friendly with wonderful performances all around. If you are a student of entrepreneurship, Madame CJ Walker's legacy is an incredibly important one to know. She was truly a business-minded person and we can all learn from her.
Key Takeaway: You can be wildly successful despite all adversity.
5. Glengarry Glen Ross
A true classic, based on David Mamet's award-winning play first performed in 1983, Glengarry Glen Ross is literally a timeless tale that's just as relevant today. It tells the tale of how far people will go for business success and human endurance. You will see the dark underbelly of high-pressure sales, and probably learn a thing or two. Since its release, the film has been widely used to train people entering the world of sales. So take one of the oldest pages out of the playbook and see the emergence of romanticizing the sales world.
Key Takeaway: Always Be Closing.
6. The Great Hack
Also on Netflix, this should be watched immediately after The Social Network. Yes, another film about Facebook. This documentary is a retelling of the Cambridge Analytica data scandal of 2016 and social media's influence in global politics. Prepare to be alarmed, feel violated, and maybe want to delete your Facebook account.
Key Takeaway: Data mining is big business.
If these films have inspired you to take the next step in your business, launch a marketing campaign, or look into some new security, then make a call to First Union Lending for your business funding needs at 863-825-5626.