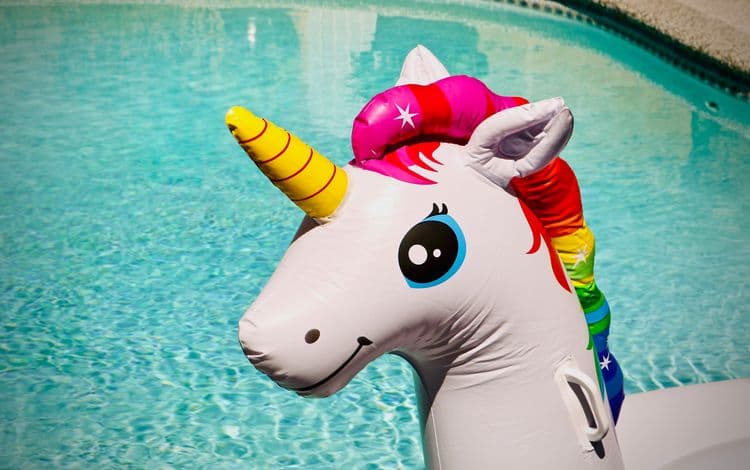 Are There Still Unicorns in the World of Business Startups?
When it comes to startups, we all know that those first few years can be tough, downright drudgery, but if you stumble upon just the right equation, you might just become what is known as a unicorn in the startup world. Unicorns are those businesses that are magical—privately held companies that are ultimately worth 1 billion-plus. Think of Uber and Airbnb to name two of the more noteworthy unicorns in existence. With the tech boom in Silicon Valley however, the number of unicorns isn't quite as rare as it once was. More and more startups are enjoying unicorn status. So has the term become devoid of meaning altogether—or is the idea of a unicorn still magical?
Aileen Lee is credited with coining the term—what could you call a company less than ten years old and already worth over a billion dollars…She deemed those who'd achieved this rare feat the Unicorn Club—currently there are just over 480 members of this elite group. According to Lee, the word unicorn just seemed to perfectly capture the spirit of what she was trying to convey: a rare, near-magical occurrence that you very seldom see.
The term unicorn thus went on to become synonymous with startups finding mega-success early on. The business media picked up on it right away and of course, ran with the word. The pioneer members of the club included the likes of Twitter, Zulily, Juul, and Pinterest.
As these unicorns get up there in age, many of them are acquired by larger companies or some others opt to go public. Once they do make this move however, they are no longer among the unicorn elite. Selling shares on the stock market effectively strips them of their elusive horns.
More Unicorns Emerging Yearly
As a boom in Silicon Valley gives rise to an increasing number of unicorns annually, is the magic still there? Or has the word lost its essential meaning? The originator of the term still believes it has magic left in it.
So why the rise in the number of unicorns who emerge on to the scene? To understand, we need to go back to the recession. Following the 2008 crisis, many businesses shuttered their doors. The number of startups declined immediately afterward as entrepreneurs were less willing to take a risk. However, once the dust cleared, a ton of new businesses decided it was time to venture into the ring. There was a sharp increase in the number of startups following the recession. And now, as the economy has realized a steady recovery, many of those startups are reaching that billion-dollar-plus mark.
As these startups realize incredible success, more venture capitalists are investing. No investor wants to be left behind when it comes to that "next big thing." Looking at the success of companies such as Slack for instance, that has now gone public, investors want to make sure they're in line to become an essential part of the next unicorn success story.
Not to mention, it's easier to become that sought after unicorn—more so than when the term was first used, as platforms like Amazon and Google offer affordable cloud-based services that enable young startups to run their businesses more efficiently and take them global far more quickly.
Some New Notable Unicorns
Generally speaking, those companies that do emerge as a unicorn, are the companies that appeal to a specific group and subsequently offer a niche type product. Also, the most successful unicorns are almost entirely consumer-driven.
Take Glossier for instance. They are currently valued at 1.2 billion. Their cosmetic/skincare line was developed based upon the feedback they received from consumers. Recently they opened their flagship store in New York and hundreds lined up for the experience of trying Glossier's products and taking Instagram selfies while doing so.
There's also the case of Impossible Foods; they specialize in plant-based foods that mimic meats. They are valued at 2 billion right now and are only poised to grow larger as they will be selling the Impossible Whopper at selected Burger King locations throughout the U.S.
Are We Repeating Mistakes?
The dot com craze of the latter half of the nineties saw investors frantically throwing money at new tech startups. Some worry that the new larger crop of unicorns will, in fact, duplicate this bubble and ultimately, it will burst. The problem, according to some recent findings, is that these businesses are being overvalued. And as such, the chances that they will meet a fate similar to the dot coms of the 90s is quite real. There is one key difference though…Unlike with many of the startups in the nineties that ended up failing, these new businesses are showing genuine growth, revenue is real and they are being super careful when it comes to taking the company public.
If your business is in need of funding, First Union Lending is here. We want to see your business grow and thrive. Fill out an online application and one of our agents will reach out to you to discuss options!