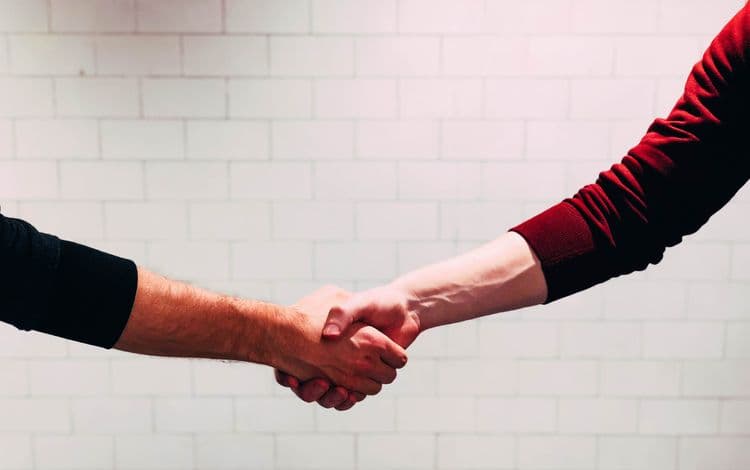 Customer Acquisition- How To Gain New Customers
The market is becoming increasingly crowded every single day. Therefore, the competition for customers is becoming more challenging—not to mention, more expensive. The key for any small business especially is to strategize and come up with ways to increase customer acquisition while at the same time cutting down on the overall cost of gaining those customers. Putting a plan into place now and executing accordingly will help you bring more people in. In this article, we will look at some of the most effective strategies for acquiring new customers while making more money in the process.
What Is Customer Acquisition?
First off, we need to understand what exactly customer acquisition entails. Essentially, it simply refers to gaining new customers. Not only are you thus attracting new consumers but ultimately you do convert them into paying customers. If you think about the sales journey that a customer undertakes, you can better understand the concept--as customer acquisition refers to the entire journey. They are first drawn to your brand, they get exposure to your offerings, they then decide to purchase and the transaction occurs. You now have a new customer.
Key Customer Acquisition Strategies
For this article, we are going to assume that the customer is aware of your brand already. So at this point, your job is to get them to commit, get them to pull that trigger, and thereby become a legitimate customer.
1. Focus on the Content You Put Out. This cannot however be just any content. Customers are becoming increasingly wary of advertising. They want authenticity. If you try and "sell" them without offering anything of real value, they are likely not going to become a bona fide customer.
Blogging is one useful tool that is inexpensive and can still have a huge impact as far as converting someone into a customer. This is your chance to show what you know, share the knowledge, offer helpful tips. The more invested you are in the information you provide, the more a potential customer will recognize this and better connect with your brand.
Many companies also offer free eBooks to those for instance who subscribe to their email list. People love getting free stuff. And an eBook is a relatively inexpensive endeavor that will help solidify your relationship with consumers. Think of it in some ways as an extensive blog post. Here you offer more in-depth insights into a particular topic/niche. You might send out an email with this type of free content offer, in return the user could potentially be prompted to provide you with some additional information that could come in handy when trying to acquire them as a customer.
These are just a couple of content examples. There are a ton of things you can do, content you can offer that all go toward establishing a more personal connection with potential customers. And that is the key. They want something to grab onto, some way to identify themselves and their needs with your organization.
2. Engage in Social Media Marketing. If you are not already, it is most definitely time to dive into the realm of social media. Social media platforms, the likes of which include Twitter, Facebook, and TikTok, are beginning to surpass websites as the go-to for info on companies. In other words, people are more apt to check out your social media presence first and then base their decision on whether or not to become a customer on what they find.
This is truly the place to go after that more personal connection with users in your quest to gain more customers. And again, it is a relatively inexpensive route to go, much like content marketing. Think about what platforms you want to leverage. What type of content are you going to post? You can always put other forms of content on your social media accounts and get double the value that way.
There are also paid advertising strategies associated with social media marketing. So for example, if you pay for Facebook ads or pay to boost your posts, it will be seen by more people versus just trying for organic likes and shares. If you are looking to increase customer acquisition, you may want to consider implementing a paid ad campaign on the most relevant channels.
3. Have an Email Marketing Plan in Place. One of the things that companies want most is solid leads. This, in turn, allows them to create a subscriber list and when you have permission to email, someone, you have a better chance of acquiring them as a customer. Many have suggested that email is outdated, but all stats seem to point to the contrary. It is a cheap and easy way to stay in front of a potential customer.
You might email them regarding promotions and discounts. You can use email to send newsletters updating people on your company happenings. You also can get a bit more personal with your email marketing strategy. For instance, send birthday or holiday greetings. Individualizing an email campaign is a great way to get people thinking about your brand and consequently how it relates to them.
Improving ROI concerning Customer Acquisition
The important thing to keep in mind about customer acquisition is that you need to stay on top of what it is costing you. There are numerous inexpensive ways to acquire new customers, as we've just discussed. But there is also the potential to let things get out of hand and before you know it, you're spending a ton on just a single new customer. So how can you be sure you're optimizing your ROI when it comes to customer acquisition:
Enhance conversion efforts. Any landing pages, websites, or any other marketing-related efforts need to be streamlined with conversion in mind. That is the name of the game after all. Are those CTAs clear? Is your copy convincing? Is the page eye-catching? All components need to gel together to convert that potential customer into an actual one.
Increase current customer value. That is to say, you can leverage your current customer base by, for instance, launching a new product that they may be interested in. You then make more money this way and also stand to get a potential referral. Word of mouth still works well in terms of customer acquisition.
When all is said and done, getting those new customers is about a consistent effort. If you're starting a blog, make it a regular thing. If you're launching an email campaign, ensure that it is scheduled consistently. You want to stay out in front of people. You want to keep them thinking about your brand. Any strategy that you use should thus be sustainable. A short-lived customer acquisition plan won't net you those new customers you desire.
First Union Lending has worked with many small businesses, getting them the funding needed to enhance their marketing and acquisition efforts. If you need additional cash, we are here to help. Call today!