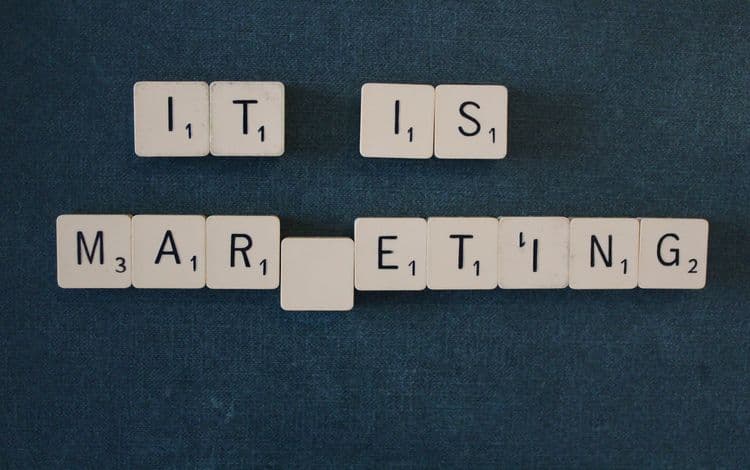 Cost Cutting Marketing Ideas for Your Small Business
While marketing is one area in which you can easily spend a small fortune, the good news is you don't have to. For whatever reason you might be thinking about expanding marketing efforts, be it attract new customers, roll out a new product, or just amp up brand exposure, there are ways and strategies you can use that are reasonable and some, even downright cheap.
On average most companies tend to spend about 10-12 percent of their overall budget on advertising and marketing efforts—this is a considerable amount. And again, you don't have to spend this much. Below are a few things you might integrate into your marketing scheme that are extremely affordable ways to get you some great exposure.
Blog to Your Heart's Content
Did you know blogging is now one of the mainstays in a company's advertising arsenal? Not only do frequent blog posts help your site get found more effectively by the almighty search engines, but you create an opportunity for some real engagement with users. Not to mention, if you currently have a website, your blogging is basically free. It's a matter of getting that list of email subscribers built up and then developing the type of content they want to read. This truly is a cheap way to get some terrific online exposure.
Become Social Media Savvy
You also need to go beyond the blog and take to those ever so critical social media platforms. From Facebook to Instagram and Twitter, having an active social media presence simply means more chances for users to learn about your business. Depending on the demographic you are trying to target, you want to explore the most relevant venues for your organization. While Facebook has a broad popularity-people from all age ranges—Twitter tends to engage a bit younger crowd, at least in a marketing vein.
Social media also give you an opportunity to create real relationships with users. You can respond directly to questions, feedback, etc. and in turn show that you authentically listen.
You Could Offer a Giveaway
Giveaways and freebies are always popular. No one can resist free stuff. So one thing you may do, now that you've got your blog cranking and your social media presence established, offer a huge giveaway promotion; thereby, drawing in even more prospective customers.
Running any sort of contest is fairly inexpensive and again goes a long way toward generating a buzz around your brand. In fact, some companies have even seen their giveaway efforts go viral. Get clever with it—let the contest creativity soar. And in turn, those users who do sign up will encourage friends to do so as well. If done correctly, your giveaway could have a wide-reaching effect.
Email Marketing Works—Think Outside the Box
According to a recent study, email marketing offers an approximate $44 return on investment for every dollar a business spends—that's a very reassuring statistic. The key to this is that your emails have to be engaging. Send out the same old same old, and clients along with future clients are simply going to relegate your emails to their spam folders. The last thing you want is to be spam.
Fortunately, there are numerous email automation tools that allow you to send out larger batches of emails rather than work through a list manually as this could take days if not weeks. So what types of things should you put in your emails…You can ask them to sign up for your newsletter, thus giving you another eventual means of reaching them. You might advertise promotions, report changes in the company, detail contests or even simply offer some useful FYI type content. Whatever you do—make it interesting and highly readable.
Also, even though you may be using automation software, you do not want to leave out the element of personalization. If customers think it's just another generic mass mailing, they are far less likely to open it, much less read it than if they see it is personally directed to them.
Rely Upon Your Old Content
Generating exciting new content is certainly important; however, if you are in a bit of a cash slump, then you could always turn to the archives of old content, spruce it up a bit and repurpose for a new marketing initiative. From videos to webinars to blog posts and newsletters, with some tweaking, you can give the old brand new life. Some examples of how you can accomplish this:
Gather up all of those old blog posts and compile them into a well-formatted ebook that you could then give away to clients. You may have to do some tying together and spend a little time polishing some of those pieces into book shape, but it's a great tool for attracting customers and offering something more tangible by way of representing your firm.

You might also take these same posts and turn them into a webinar; perhaps even a series. This is a matter of turning articles into scripts and then recording. Voila, yet another medium to put on your site and something a bit more interactive than merely on a screen.

Get together all available client testimonials and with some finessing, you can turn these into actual case studies. Reviews are critical, so if you can take a review even a step further and show it as a dynamic example of a case study, people will be even more likely to pay attention.
Is cheap marketing effective…absolutely! The key is to get a bit creative. If especially with blog posts and emails you churn out boring or uninspired content, then this may not help your bottom line. If though, you can find a way to pique clients' and potential clients' interests, you could definitely be on to something. The best part is, everything you create is yours. So you can thus add it to the archive and pull it out at a later date to once again repurpose if needed!
If your business is in need of funding for your marketing plan, First Union is here to help. We offer many loan options from short term loans to lines of credit. Call today!