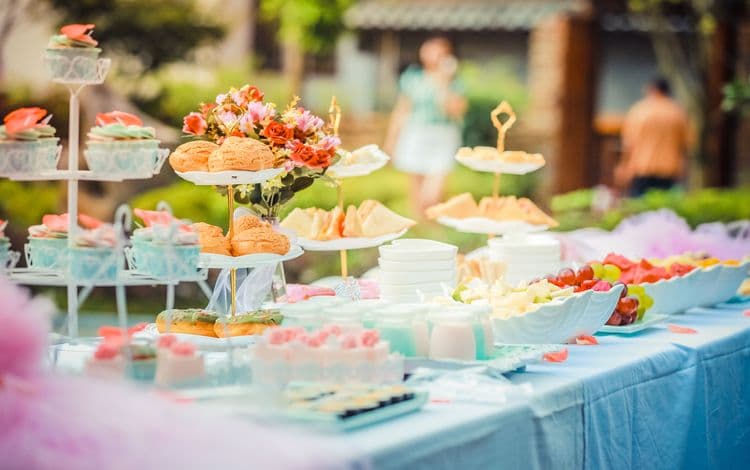 Catering Business Marketing Moves
If you're a caterer, then you understand the work, time and preparation that goes into every single event, every project you undertake. The party and/or occasion for which you are providing the food needs to run smoothly. And in turn, the ultra satisfied clients will rave about your cooking and gush about your professionalism. This is one of the best marketing tools you have at your disposal as a caterer: word of mouth. But what else can you do to help promote your catering business, attract new clients and book even better gigs…Keep reading to find out more.
Marketing Strategies that Work!
_If you don't have an online presence you're not going to be found_—it's as simple as that. What you can do to step up your game, even more, is to enlist the help of influential bloggers to promote your catering venture. Those blogs with thousands (and sometimes millions/) of subscribers actually do make a difference. If you can get a great nod from one of them, you will be golden.

You may offer some free tastings now and then. Reach out to local businesses, organizations, even attend a local conference and provide a few munchies during the break or afterward. What better way to market your catering company than via the food itself…

Invest in a little SEO. Again, being found online is critical. With a stellar website and then some due diligence when it comes to the SEO end of things, people are bound to come across your business as they search for a caterer for their next event.
At First Union, we're experienced when it comes to helping catering companies get the money they need for marketing efforts, to buy new equipment, hire on personnel, or even purchase a food truck. With lines of credit, merchant cash advances and equipment loans, we have the financial solution you need. Call today to see how we can help.