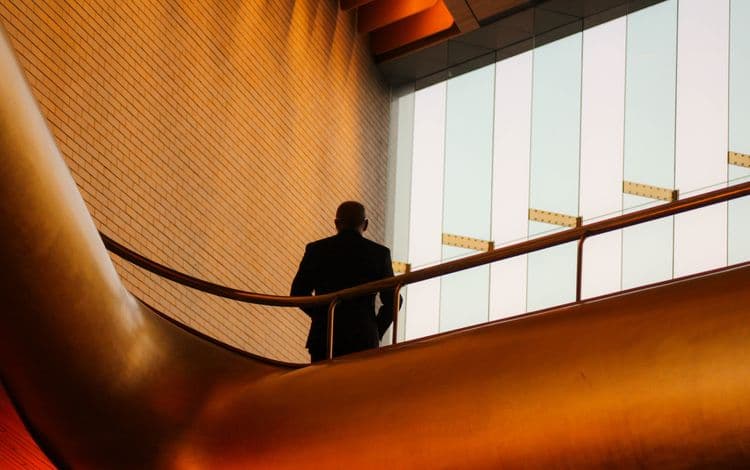 Business Insurance - What Are The Different Types?
Just about every business will require some form of business insurance. Which types will depend on a variety of factors—your industry, number of employees, also the location of your company. Having the right insurances in place is essential as they protect your company and your staff. In this article, we examine a few of the different types of business insurances available and consequently look at why you may need them.
Business Insurance Basics
Some insurances are pretty much common to every business. These are more generalized policies to help protect businesses from such things as property damage, medicalhealth-related issues, as well as problems related to income challenges that may potentially arise.
General Liability
General Liability is one that most businesses will need to get. This protects you from bodily injury claims as well as property damage your company may have been responsible for. If legal costs do arise because of something the business was involved in that consequently results in injury and/or damage, then a liability policy will cover the associated fees. Again, this is one that almost every business does need to have.
Property Insurance
If you rent or own a building out of which the business operates, then that structure and the surrounding property will need to have a policy on it. Additionally, you can also get commercial property insurance for a home office which would, in turn, cover the equipment and furnishings that are used for business purposes.
Business Interruption Insurance
As the name suggests, this type of business insurance covers you should there be an interruption in operations, and you are no longer bringing in revenue or making any income. Most often, if there is some property damage for example, and the business has to temporarily shut down, then business interruption insurance would kick in. Keep in mind, that this kind of policy will not cover interruptions resulting from lockdowns and/or pandemics.
Professional Liability Insurance (also called Errors and Omissions/)
This form of the business insurance policy helps cover the cost of legal fees if someone within the company makes a professional mistake. So, for example, if you're an accounting firm and one of your employees gave advice that costs a client thousands, that client could theoretically sue. Your errors and omissions policy would thus kick in at this point.
Worker's Compensation
If your firm has any employees, then odds are your state will require you to have a worker's comp policy in place. If an employee gets sick or hurt in some way, the worker's compensation policy would then help in terms of medical payments, lost wages for that employee, death benefits as well as any ongoing medical care expenses. If you do have employees but fail to get a worker's comp policy, you could face fines and significant penalties.
Cyber Business Insurance
Unfortunately, we live in a climate in which data breaches are commonplace. With cyber insurance, you are covered if there is some sort of hack or breach of your system and sensitive information is stolen. There are a few different forms of cyber-based insurance. You want to ensure that any policy you get covers credit card processing, identity monitoring as well as digital payment systems. Data breaches can certainly be a public relations nightmare for a company, and so many cyber insurance policies will also include coverage of a PR campaign following a cyber attack.
Umbrella Business Insurance
Essentially, an umbrella policy will extend the benefits of your other policies. So if you encounter a bodily injury lawsuit for example, that exceeds your liability policy limits, then the umbrella insurance would come into play to cover the remaining costs not otherwise covered. You might think of umbrella insurance is that which covers the difference between your original policy and anything that goes above and beyond what that original policy covers.
Commercial Auto Insurance
Whether or not you have company vehicles, you might still want to look into a commercial auto insurance policy as this will protect you if you or an employee is in an accident during the transacting business. So, for example, if one of your employees while going to a meeting happens to get into a fender bender, then the commercial auto policy would cover repair costs in this instance.
Health Insurance
If you own a small business and have employees, you're likely going to need to offer health insurance. While it may not be a requirement, it is a benefit that can help you attract talent. There are a variety of health insurance plans you can offer, with a wide range of deductible options. You will need to research the various plans to see what makes sense given your budget and number of employees.
The Business Insurance You May Need to Have
As noted, certain types of businesses will need to have different insurance policies set up to stay compliant and avoid any penalties. Again, this is contingent on factors such as business location, number of employees, and industry type. Almost all employers will have to carry worker's comp if they have any employees. Many states will also require general liability. Professional liability is a must for some industries to include physicians, lawyers, and accountants among others.
If you are unsure of what types of business insurance your company should get, you can check with your state. Additionally, working with a professional insurance agent/firm will give you greater insight into what you need and what you may be able to get by without.
First Union Lending is invested in helping clients thrive and grow! Our loan programs are custom-tailored to suit individual business needs—no one size fits approach with us. With short-term loans, lines of credit, and SBA loans among other products, we have the resources to get you the cash you need within a couple of days. Call today!