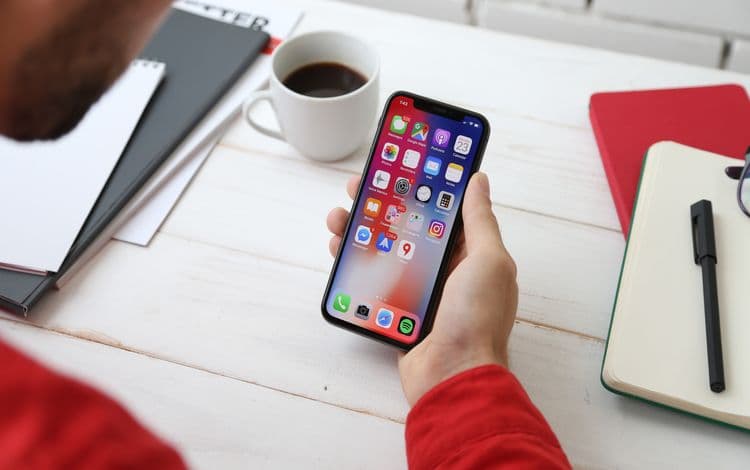 Business Benefits of Mobile Applications
Are you trying to determine if mobile applications are best for your business? Are you unsure of what mobile applications can help you not only run your business, but also your personal life? Do you think a mobile application could fill a gap in your organization?
A mobile application is a software application designed and developed specifically for use on your mobile device (smartphones and tablets/). Mobile applications reduce the amount of work conducted by staff. Mobile applications allow you to connect with your business and your clients easily while increasing your business's level of accessibility to customers.
Mobile applications are becoming extremely popular among businesses, as your phone will most likely show you. Whether it's your bank, e-commerce stores, delivery services, healthcare services, entertainment streaming, etc. there are very few industries where mobile applications are irrelevant. The applications you use for your business can help you work faster, smarter, and keep everything synced and accessible from one location.
Before you decide the type of mobile applications would benefit your business, you want to review what you require and aspire to achieve through the use of the application. It is recommended you approach this process by understanding the many benefits of mobile application development and usability.
Mobile Application Type: Financial
Consider using an app to track your business's finances. Find something that makes your company's payroll, tax, and benefits process more efficient. You may consider finding an all-inclusive application that offers additional functionality, such as employee onboarding, new hire reporting, automation of deductions for workers' compensation payments, automation of deductions for benefits, local, state, and federal tax filings, and emailing of digital pay stubs to employees.
Find an application that helps you understand your company's overall financial health. Some applications focus on your financial statements and tracking your profit and losses over time. If you want to focus on reviewing financial statements, paying employees and vendors, tracking unpaid invoices, maximizing your tax returns, and easily accessing everything in one location, investing in an application is most likely right for your business and worth the investment.
Financial mobile applications you may consider are:
Gusto
QuickBooks
Wave
Freshbooks
Expensify
Mobile Application Type: Payment
Mobile payment applications are designed to allow your business to accept payments from customers, while also tracking your expenses. Some applications allow you to attach a card-swipe reader to your phone, so you can take payments on the go.
Mobile payment applications you may consider are:
Mobile Application Type: Communication
Your business's ability to effectively communicate is critical to daily operations. You may want to find an application that makes it easier to manage your contacts, which can help with streamlining the communication process. You may want to find an application that brings people together through online meetings and videoconferencing - and you may want to consider the usability of the application across all devices (not only available on a smartphone and tablet but desktop and laptop, as well/).
Another communication application you may consider is one where push messages, organized messages, and notifications can be sent to any smartphone from one location. Some applications allow you to send over 5,000 messages each month for free before charging, so this may be a great investment for your business.
One more type to consider: communication streams. Some applications allow for message boarding and streaming in an "instant message" style. Some conversations can be kept private, while others appear on public channels. Communication mobile applications with high success rates also allow you to easily share images, PDFs, links, and other files right in the chat stream.
Communication mobile applications you may consider are:
Slack
Fuze
Addappt
Pushover
Skype
MailChimp
Mobile Application Type: Time Management
Time management mobile applications are designed to help you organize your schedule and stay focused on the most important topics/tasks at hand. Some time management mobile applications allow you to create projects and tasks and organize them into to-do lists.
Other time management mobile applications help you organize your business travel, which may be helpful if you have a lot going on or if you need a holistic picture of all of the travel that your business is doing.
Time management applications can automatically track the time you spend on applications and websites and send you detailed reports based on your activity, so you can get an idea of how you spend your day. These types of applications can help give you the "reality check" that you need to see how much time you're spending NOT focusing on work, as well as how much time you do!
Time management mobile applications you may consider are:
OmniFocus
My Minutes
RescueTime
Tripit
Mobile Application Type: Organization
Organization mobile applications are designed to help you stay on top of work tasks, errands, and other "to-do" items. Organization mobile applications help improve communication and collaboration by sharing notes and uploading files without having to send status emails.
Another organizational mobile application type is one that helps with the hiring process. Some applications help you post one job posting to multiple platforms, which will save your business time and money.
A lot of organizational mobile applications synch up with other mobile applications and platforms your business may use daily (Google Drive, DropBox, Slack, etc./). Synching applications save you time by preventing you from having to close out applications to navigate to others - with one click, you're sent to where you want to be - and sometimes prevents you from having to enter the same information twice.
Organizational mobile applications you may consider are:
Asana
Proven
Trello
Evernote
KanbanFlow
Polaris Office
Looking to Invest in Business Development?
If you find yourself needing to find funding for your business, First Union Lending is here to help.
We have nine different business loan types to choose from. This means that we're uniquely qualified to help you find the perfect loan to open your small business.
Applying for a business loan doesn't affect your credit. Better yet, your business loan may be approved as soon as the same day.
To discuss our business loans with one of our lending experts, click here or call 863-825-5626. We'll talk about our various business loans and help you find the right one for your medical practice.
Get started with the process now by learning more about our business loan types.