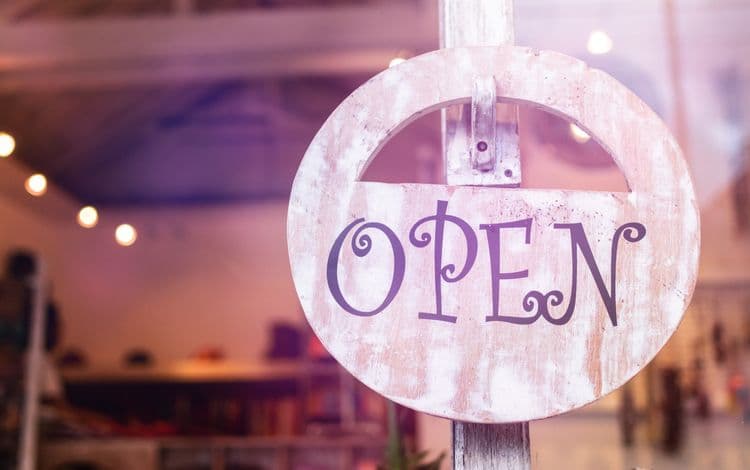 Breaking Down Some Key Small Business Statistics
Did you know that small businesses compose 99% of all US-based firms? A small business is understood as a company which has fewer than 500 employees. And of that 99%, nearly 80% have no employees—meaning they are run by a sole entrepreneur. The American spirit when it comes to the dream of owning and operating your own company is as strong as ever. Another eye-opening fact: over the course of the past two decades, small businesses were responsible for over 8 million new jobs. Small businesses are a critical part of this country's backbone. Without these companies, our economy would literally crumble. To give you a little more insight into the importance of such organizations, we've compiled a few statistics to help put things into perspective.
Four out of Five New Small Businesses Make It At Least a Year.
From their inception in 2016 according to SBA studies, nearly 80% of new companies managed to make it successfully to 2017. To put an even better spin on things, the projection is that about ½ of such businesses will make it to the five-year mark, while a third will go ten years or longer.
This is tremendous news as far as forecasted survival rates for new small businesses. That rate is increasing steadily and seems to be getting better year by year.
Because of the advances in technology, businesses are able to access more information, more demographic analysis and more resources that enable them to make a go of it.
Approximately 1 in 12 Businesses Closes its Door Annually—But Why?
Since the nineties, this figure has actually come down—which is a good thing. It's important to keep in mind that the reason for closing is not necessarily a failure or an inability to thrive.
Some of the more prominent reasons for small businesses closing: owners retiring, owners wanting to sell the business, opting to open another company, or simply personalhealth reasons. And while yes, some do close as a result of an inability to make a go of it, that's not the overwhelming reason.
Some even start a small business with the goal of ultimately closing, as they hope to be purchased by a bigger company. Entrepreneurship is still very much alive and well in this country and will continue to be a popular option for many professionals who dream of running their own business.
Employees of Small Businesses Are Very Optimistic About their Firm's Prospects.
In fact, that number hovers right around 90%. The great thing about working for a smaller company is that as an employee you tend to feel more connected to the daily goings on, you thus feel more responsible for the firm's consequent success. Recent studies have shown for instance that almost 65% of people feel that it is less stressful to work for a small business. While almost 90% believe that their voice matters more than it would if they were at a large corporation.
It's not just a matter of comfort level and voice either. Some of the benefits of working at a smaller company according to current surveys: more flexible hours, the greater sense of family, increased recognition, and the chance to have an actual impact.
As far as the talent pool for small businesses, the future looks bright. This sense that personnel actually mean something to the operations of the company is what is driving more and more professionals to seek employment with smaller firms.
In 2016, There Were Nearly 6 Million Loans Issued of Less Than $100,000.
According to SBA statistics, small businesses accounted for 82 billion in loans, all under $100k. This is because to get a small company up and running costs significantly less. In fact, some home-based businesses can get started with less than $5k.
To be on the safe side, when starting a company, you should have about 6 months worth of living expenses in reserve money. Also, you need to be very realistic about those initial stages in terms of what you may need to put out versus what will actually be coming in.
Some of the costs that you should factor into any such equation: office space/equipment, utilities, any licensing, inventory, employee costs if applicable, marketing and advertising.
The great thing about being a small business is that you have flexibility as far as funding options. Big banks are probably not going to be your best solution; whereas alternative and online lenders specialize in smaller loan packages for those just starting out.
One-Third of Small Businesses will Realize At Least $150k in Annual Revenue.
Or actually even more than that…According to recent surveys, as recent as 2018, small businesses reported revenues ranging from $150k to more than 1 million. And this accounts for approximately 35% of respondents. The average income of business owners fell in the fifty thousand dollar range. So yes, revenue and salaries can vary widely, but the good news is that small businesses are making money, they are profitable and they are thus a boon to the nation's economy.
It is important to keep in mind that many of the reported numbers came from those who are using their small business as a side gig. So, if you consider $50k as a side income, then that number definitely starts to look a bit different. Ultimately, many of these "gig" businesses are launching into full-blown companies.
The Future for Small Businesses Looks Bright
Perhaps more so than ever before, the statistics for small businesses in this country are extremely promising. In fact, if anything they point toward a trend for an even bigger wave of small business creation—and this is certainly a good thing! First Union has worked with small businesses across the country. From issuing short term loans to lines of credit to real estate loans and merchant cash advances, we have flexible solutions for all types of small business funding. And this is precisely what your company should insist upon: flexibility from a lender willing to work with you. Call today and find out more!