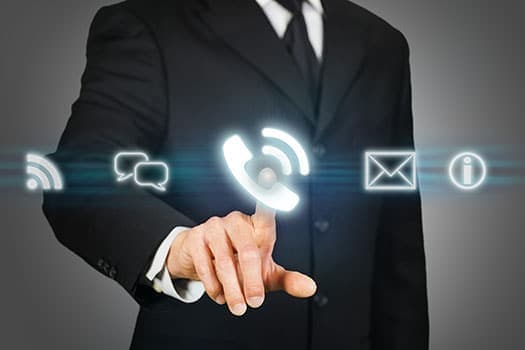 6 Ways Your Small Business Can Get More Customer Calls
Ever wonder why some businesses seem to have a never-ending supply of customers and clients while others struggle to find their next lead? Can you imagine how much better, easier and more profitable your business would be if you could generate customers on demand? This may seem too good to be true, but millions of people all around the world are doing this every single day and you can too.
Here are six simple ways you can generate more customers and get more calls for your business:
1.  Click-to-call campaigns
Encourage customers to call you by clicking on your ad. This will not only give a boost to your online campaign but also give a spike in your business calls.
2.  Get a more memorable number
This is perhaps the easiest way to get more calls for your business. Add a memorable hook, rhyme, sequence or tune to your customer phone number. This will increase your customer call volume.
3. Promote your phone number on social media
Nowadays, people spend more time on social media than anywhere else. Studies have shown that people spend at least 135 minutes on a daily basis browsing Facebook, Instagram, Snapchat, Linkedin, Twitter, and other social media websites. Promoting your phone number on these popular social platforms will put you in the limelight. People are more likely to be aware of your phone number and will be more tempted to pick up their phones and make that call.
4. Don't completely ignore the traditional advertisement platforms
Even though a great percentage of today's youth does spend more time on the internet, ignoring traditional advertisement platforms will limit your customer outreach. There is still a great percentage of people who still rely on television, newspapers and other print publications to keep themselves updated about the daily news. Promoting your phone number the right way on these platforms will give your business call center a boost.
5. Track your calls
To know what effect your calls are delivering, you will need a call tracking solution that fits your business best without making a dent in your bank account. Your strategic marketing team will be responsible for separating the calls and individually reviewing the results.
6. Keep your call procedure updated
Make sure that your current marketing team is emphasizing and mentioning the important things in their phone calls. Make sure that the call policies are regularly updated and maintained. The customer should be receiving an answer to his call at all costs and should be given the required information. This practice will lead to a satisfied customer, and a satisfied customer always talks about his experience with other people.
These actions may seem trivial, but their effects are all worth it! First Union loves advising small businesses. If you have any questions call today to speak to one of our agents.