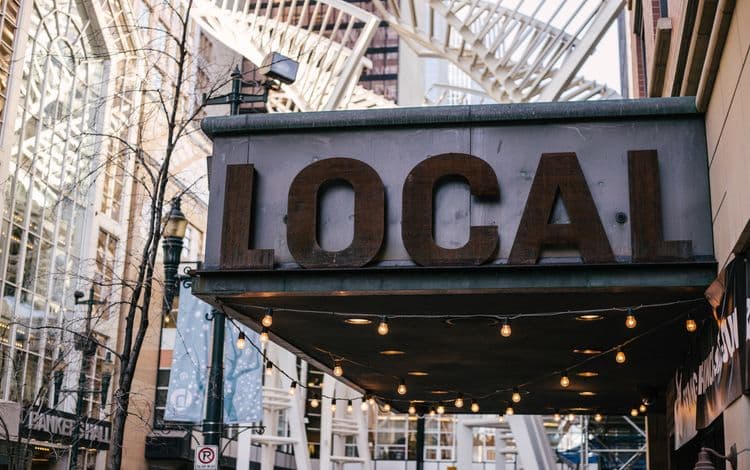 Will You Need a Commercial License?
Many small business owners, upon starting their companies, aren't certain if they need a commercial license to engage in operations. More than likely, depending on the industry, there is going to be some form of commercial license required. And again, depending on what type of business it is, this could be at the state, local or federal level or all three. In this article, we look at some of the different types of local and state commercial licenses in particular, including some of the situations in which they are needed.
Understanding the Basics of Commercial Licenses
The kind of business you have as well as the location of that business are largely going to determine what type of businesscommercial license you will need. Without getting one, you could be facing penalties and fines. This is why it's so critical to do your homework, ask the right questions, and determine exactly what you need by way of a business permit or license.
LocalCity Licenses
As far as the type of commercial license, this will vary; however, that said, there are a few local commercial licenses that are quite common to several businessesindustries. And while you may not need all of these, it is important to get in touch with and/or research that local government to figure out which applies to your company and its operations.
1. Operating License
This is perhaps the most basic when it comes to commercial licenses. Obtaining an operating license will then allow you to engage in the operations of your day to day. Often this will be issued at the city level. If you are not located directly within the city, this could also mean checking with your county to see what they require by way of an operating license.
2. Zoning Permits
The physical location of your business is also going to come under scrutiny in some instances. This is because the town/citycounty will need to ensure that wherever the firm is located the physical address is zoned for your type of business use. Not to mention, they have to ensure that parking is sufficient given your requirements. If your business is located in a zone in which there had been a previous business engaged in similar activities, then you are likely fine and may not need to pull any additional permits to this end. However, if space is not zoned for your type of business use, then it gets a bit more complicated and you will likely have to apply for certain commercial licenses and permits. Odds are in this instance too, you will need to go before the planning board to make your case for a new zooming permit.
3. Building Permits
Some new companies opt to build their office/workspace. And this is perfectly fine. Do keep in mind that you will have to get all relevant building permits in this scenario. You will go to your local building and zoning department to fill out the appropriate paperwork and submit the required documentation. This will include blueprints, specs, as well as contractor information, and insurances.
4. Health Licenses
Some industries are going to require specific health and safety-related permits and licenses. Restaurants and gyms for example are going to need to get commercial licenses specific to health and safety. You will work with your local government agency in this capacity to determine what you need to do, what you may have to supply, and what criteria need to be met to obtain the necessary health permits.
5. Signage
Many local and city governments do have regulations regarding your business signage. As far as how large it can be, color, positioning, lighting, among other factors, the city can dictate the termscontent of your sign. To this end, you may very well need to apply for a signage permit once the local government agency has signed off on the design. If you fail to comply and fail to get a sign permit, you could potentially be fined by the citytown, so keep that in mind.
State Licenses and Permits
Upon figuring out what you need locally, in tandem, you need to also be checking with your state government to determine which state commercial licenses are applicable. Not every state is going to require a specific license—then again, this will depend on your industry.
1. State Operating License
Yes, you may need an operating license at both state and local levels. The good thing is the processes of obtaining them are relatively similar. This is the state's way of tracking small businesses throughout the various counties—largely for taxation purposes. The SBA can help you pinpoint which state licensing office you need to apply to.
2. Seller's License
Depending on what exactly you sell, your state may require a seller's license. This is above and beyond the operating license. Generally speaking, these are required if you sell such things as liquor, firearms, or also lottery tickets. Always check with the appropriate government agency if you're uncertain of whether or not a seller's license is required. Failing to get one definitely could result in significant fees and penalties.
3. Tax Registration
Most small businesses are required to get what is called an Employer Identification Number. That said, sole proprietors and single owned LLCs with no employees do not have to obtain an EIN. The EIN enables the IRS to identify your business entity. Additionally, above and beyond getting this tax ID number, some states will require you to register for certain tax permits; this might include a sales tax license, unemployment insurance tax, and worker's comp. Whether or not you need them and what precisely you need depends on the state itself.
First Union Lending is here to help. We have been working with small businesses across the country, getting them the cash they need when they need it—not weeks or months from now. Call today and let's get started together!