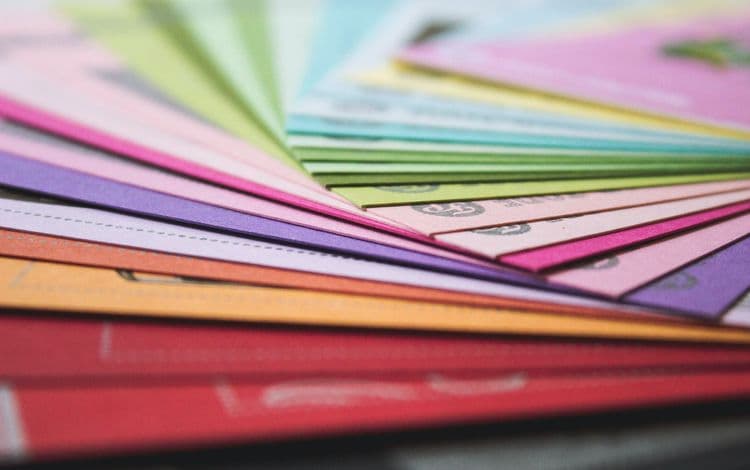 Why is the Secretary of State Important to Your Business?
As a small business owner, you may wonder why you would need to concern yourself with the Secretary of State. The Secretary of State actually has a pretty important role when it comes to business dealings within your state. This is why knowing something about what they do and why your business might need to turn to the Secretary of State is important. In this article, we will look at the role that the Secretary of State has and consequently what that may have to do with your business.
On a federal level, the Secretary of State is responsible for foreign policy by and large. Currently, John Kerry serves in this position, and part of his role is to administer the US embassies around the globe. This however differs rather dramatically from the function the Secretary of State has at the state level. In Massachusetts, Virginia, and Pennsylvania it is actually called Secretary of the Commonwealth.
What Does the Secretary of State Do?
In some respects, the Secretary of State is in charge of state records pertaining to state documents, executive orders, various statutes, and regulations. The Secretary of State is also generally the one who oversees elections. Depending on the state, this role may have several other responsibilities to include: overseeing securities as well as motor vehicle-related matters—this again, does not hold true for all states.
When it comes to businesses, the Secretary of State does play a fairly prominent role. Essentially, the Department of State (of which the Secretary is the head/) will register and authenticate your business entity. Meaning for example, if you decide to incorporate, this office will be responsible for processing and filing any and all paperwork related to your specific business entity. This will be the same for a sole proprietorship, partnership, LLC, what have you. All such records will be kept on file with the Secretary of State's office.
If you are starting a new business, one of the things you will likely have to do is to make sure that the name you are using is not already taken or trademarked in some way. Your search will start with the Secretary of State's office. Many now offer an online search option versus having to read through archives. Once you've determined that the name does not already exist, you can then reserve that name (generally for a small fee/) through the Department of State.
When forming an LLC, you will definitely need to interact with your Secretary of State. Your articles of incorporation will be filed with the Department of State. In some instances, the State office will supply the required documents needed to file. By the same token, you will also dissolve a corporation through this same office.
Incorporating Through the Secretary of State's Office
If you do decide to incorporate your business, the process is relatively easy and yes, it will involve your particular state's Secretary of State's office.
There is a fee associated—this will range by state and can be anywhere from $100-$500. As far as how long the process takes, plan on at least six weeks. First off, if your business requires a license to operate at either the local or state level, you need to ensure that you have taken care of all such requirements.
The next step is as mentioned, to conduct your name search. It generally makes sense to try and avoid using a name that is taken—especially if it is a direct competitor. This could become a legal issue and so that is why you definitely want to search through the state database to ensure a unique name for your corporation. You can then reserve this name while you complete the process of incorporating it.
You will also have to list a registered agent for the corporation. This is simply someone who can accept mail for the business and any pertinent paperwork. You can opt to use your attorney or any other agent associated with the company.
In drafting your articles of incorporation, you are going to want to be sure to include the following: business name and location, number/type of shares, name of a registered agent as well as that of the incorporator. Some states will require that additional information be submitted. The Secretary of State's website will generally offer an overview of the process and all requirements. Additionally, you will need to create your corporate bylaws. This just basically outlines how the corporation is structured and how it will be managed from here on out.
While the articles of incorporation need to be filed with the Secretary's office, the bylaws usually do not need to be. As far as interaction with the Department of State—this is basically what incorporating entails.
The Secretary of State's Office and the Uniform Commercial Code
Beyond working with businesses in terms of the incorporation process, the Secretary's office also often handles judgment liens. In order to file a judgment lien, many businesses will in fact have to go through the Secretary of State's office.
In most states, the Uniform Commercial Code (UCC/) is administered by the Secretary of State's office. What exactly is the UCC? This code first came about in the early 1950s. With business and industry growing rapidly, the country needed a more uniform approach to sales and transactions across all states. Dealing primarily with transactions involving movable property, the UCC helps establish a fundamental set of commercial laws so that business transactions in which multiple states are involved are more commonly governed.
Beyond setting forth regulations in relation to contracts and sales, the UCC also has a great deal of language regarding creditors and liens. A creditor can get a UCC Filing which essentially states that a lender/creditor has a lien against a business's assets in the interest of securing a loan. In order to do this, the lender would file with the Secretary of State.
First Union Lending works with small business owners, getting them the funds they need for whatever project they may have in mind. If you could use additional cash during this challenging time, we can help. Call today!