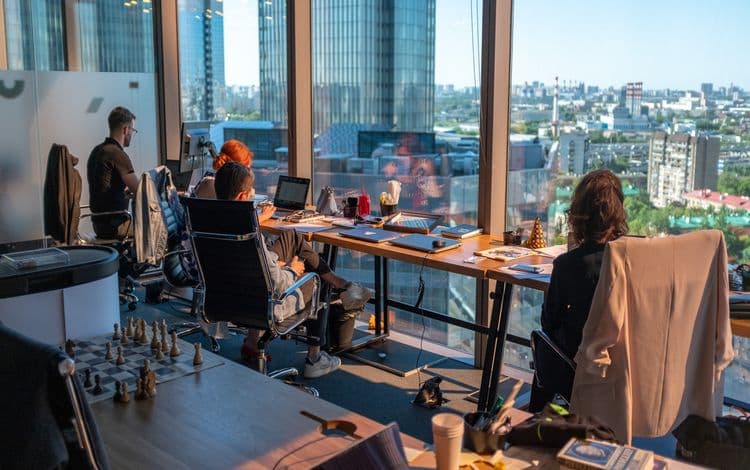 What Unemployment Could Look Like After Pandemic
While unemployment reached historic highs in midst of the pandemic, those numbers have since begun to normalize somewhat. During its peak, unemployment numbers for Americans were up over thirty million—not since the Great Depression has the country seen numbers that high. Since that peak, however, millions have fortunately returned to work. That said, over ten million still are out of a job. Pre pandemic that number hovered right around 3 million. Certainly, the pandemic has taken its toll on numerous individuals and families across the nation.
The most difficult aspect of the unemployment crisis is that for many, they had perceived their layoff to be temporary, fully expecting to return to work. What we are increasingly seeing however is that the trend seems to be that temporary lob losses are shifting to permanent ones. And even if not permanent, they are such that are lasting longer than six months or more, which undoubtedly puts a significant financial strain on many people.
With lost incomes, families are struggling. And the longer people are out of work, the reduced likelihood that they will find a job or one that pays by what they were used to pre-pandemic.
The most impacted in terms of unemployment during the virus have been lower wage and minority workers. Their ability to withstand the continued loss of a job and the financial impact of that is in greater question than other groups.
When Layoffs are Permanent
As noted, many had expected the massive layoffs seen in April and May to be temporary in response to the countrywide lockdown situation. Most assumed that upon businesses reopening, things would return to normal and people would go back to work. At the height of the crisis, 4 in 5 layoffs were thought to be temporary. As of September however, nearly 40 percent of those individuals are still laid off and facing only uncertainty as far as their future job status is concerned.
A bright sign is that since April the unemployment rate has nearly been cut in half. Though experts say that permanent job loss is increasing. September saw permanent job loss grow to 3.8 million. Economists are predicting that such a shift—from temporary to permanent—is only going to continue to increase in the coming months and with the second surge that we are currently experiencing.
Consumer demand is also down from previous years, this has prompted many businesses to cut down on costs—laying off workers is one of the primary means they have to reduce their expenses. And depending on what consumer demand does at the end of this year, those layoffs are likely to become permanent for many small business owners.
Particularly with those industries hardest hit during the crisis; airlines, hotels, and the entertainment sector, layoffs are becoming the norm, as is simply cutting jobs completely because they do not have the means or the resources to sustain employment at current levels.
The applications for unemployment insurance are increasing weekly in many areas of the country. Versus last year, the number of weekly applicants is up by almost eighty percent—staggering figures not seen before in this country.
Where Long-Term Unemployment Stands
Long-term unemployment—unemployment which extends for six months or longer—is the highest it has been. In September, according to the Bureau of Labor Statistics, those on long term unemployment numbered right around 2.4 million; this is significantly higher than what we saw in August and July.
During the Great Recession, we did see higher numbers regarding long term unemployment. Numerous families experienced income drops—around forty percent—which made keeping up with the day to day finances challenging. Those on long term unemployment had a much better chance of experiencing poverty than those who were unemployed for less than six months.
What Is To Come for Those Unemployed?
Obviously, the longer someone is out of a job, the more challenges they will face and the more damage it will ultimately do. As noted, it becomes increasingly difficult to find work when you've been employed for a long period. Business owners are hesitant to hire someone who hasn't been employed for months or longer. Not to mention, skills do become rusty. They lose touch with the latest trends and innovations in their respective industries which again goes toward making them less desirable candidates.
Many have to settle for lesser paying jobs than what they had before the crisis, thus drastically affecting the way they live. And because it has impacted lower-wage earners more, their ability to make it through is in question—as most simply do not have ample reserves and/or savings at their disposal.
There have been enhanced unemployment benefits as a result of the federal relief package. From March through July, unemployed workers received an additional $600 a week to supplement their standard unemployment benefits. But that enhancement has since run out. And now many are facing a very difficult road ahead. The question of whether or not another relief package is coming could be weeks (if not longer/) away from being decided. And given the current situation throughout the country as far as the increased spread of the coronavirus, unemployment numbers could be on the rise again in the immediate future.
First Union Lending wants to help. We have been providing small business owners the cash they need to weather this storm. Offering short-term loans, merchant cash advances, and SBA loans among other products, we have the resources to provide your business with a custom-tailored solution—no one size fits all approach with us. Most of our clients get cash in their accounts within two business days. We understand that you need funding now, not weeks or months from now. So if you require additional working capital to help you make it through this challenging period, we would love to consult with you. Call today and let's get started!