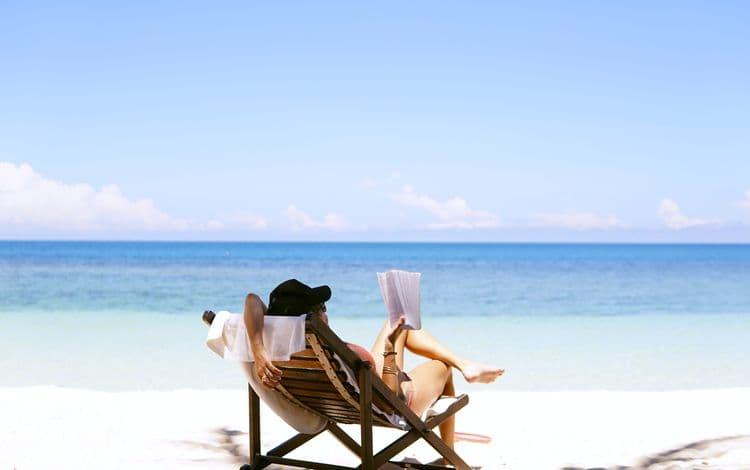 What Should You Do About Vacation Time And PTO In 2020
Many employers had to layoff and furlough workers during the crisis. Numerous businesses are still struggling to get back up and running as the states begin to reopen. Fortunately, some relief has come by way of the PPP as well as state and local government aid that is being offered throughout the country. It may be difficult to see what lies ahead, but eventually, the pandemic will abate, and somehow, we will get back to at least a semblance of normalcy. That said, there are bound to be several issues that arise for which some business owners may not quite be prepared. One of the bigger issues that could potentially come up is the question of Paid Time Off and employee requests to use this. A few of the challenges and questions that small business owners are apt to face in the coming months:
What happens if employees want to take vacation time
simultaneously, especially as the business is just starting to get going again?
What if they all want PTO at the same time?
As an employer can you put limitations on when vacation time or PTO is used?
Can you request that employees use PTO when they are still at home given various lockdown restrictions?
Unfortunately, there is no clear-cut answer to all of these questions. State and local laws vary and thus your business has to abide by what your regional governments mandate. Generally speaking, such laws specify that benefits relevant to COVID-19 are separate from those traditional benefits an employee gets. This means that once this is over, many employees may want to go ahead and use that vacation time or PTO.
As an employer, you are faced with some options. The important thing is to spend some time trying to forecast your business needs, both short and long term. You may want to adjust a few of your policies in light of what you feel your challenges will be short. Most employers do tend to word PTO policies in such a way that the policy is changeable if the change is warranted. Given the unbelievable circumstances that the virus propelled many of us into, change very well may be needed moving forward. However, you also want to ensure that your employees remain motivated to work for you and don't feel as though their benefits are being yanked. A couple of options you might consider:
Have PTO/vacation blackout dates if you know there is going to be a particularly busy and/or difficult time.
Offer priority to those who worked with you throughout the pandemic, both on-site and remotely.
Limit PTO and vacation time above and beyond what the law requires.
Offer to buy out any unused PTO at the end of the year.
Again, if you do decide to change your vacation time policies, make sure you do so fairly and tactfully so as not to alienate your employees. We've all been through a very difficult time and so you may want to engage in conversations about this with individual employees. Keep the lines of communication open, gather their feedback, and then make an informed decision based upon what you learn from such dialogues.
First Union Lending wants to help. If you need additional capital to get your business back on track, we are here for you. Call today!