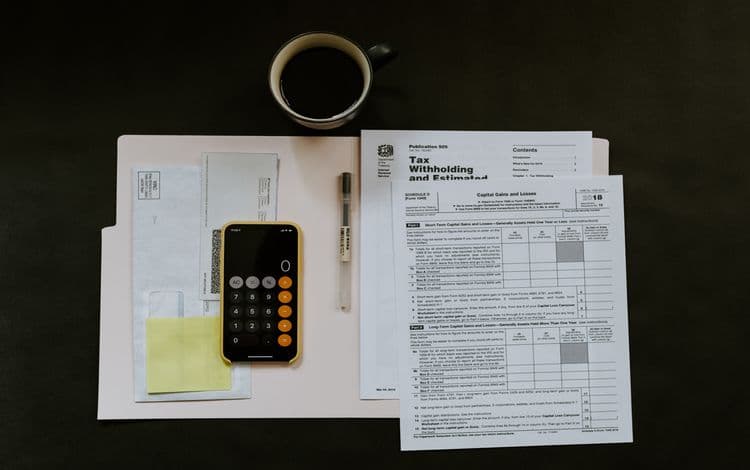 What is Tax Liability for Business?
Tax liability is simply the amount of money you owe the IRS or some other tax authority such as your state department of revenue. With any form of liability of this nature, you are responsible for ensuring that the tax liability gets paid. Your total tax liability is not merely what you owe currently, but also if you have any unpaid taxes from previous years that will be a part of your overall liability as well. In this article, we look at how it works.
Understanding What a Tax Liability is…
On your income tax returns your tl will be listed next to where it reads: "amount you owe." Additionally, there is a separate line on the tax form that will show any penalties you may have incurred as a result of late or insufficient estimated tax payments.
Even if you have made all estimated tax payments throughout the year, you still might have a balance (and thus a tax liability/) with the IRS. Many business owners don't pay enough as far as their estimated taxes and therefore are left with a bill come tax time. If you have made a payment during the year, this will be listed out on your tax returns. If you overpaid on your estimated taxes, most likely you will be receiving a refund.
What Affects Tax Liability
The biggest for most people is their income tax. What you pay in income tax will be determined by your tax bracket. Your tax bracket is factored by using how much you earn in a given year and your filing status for that year. You will then pay a percentage of your income by way of taxes. So for example, if you earn 10k in 2020 and are single, your tax bracket would be the 10% bracket, meaning, you'd be liable for 1000.00 in income taxes for that year. The more money you make, the higher the percentage tax bracket you will fall into and thus the more you will owe in income taxes.
When configuring the various tax brackets, the IRS does so with an eye on the inflation rate and this is why the brackets are, on occasion, adjusted accordingly.
Your liability is based on yearly earnings minus the itemized deductions that you list on your returns and your filing status. Additionally, if there are any tax credits you're eligible for and/or other types of deductions this will also factor into what the resulting tax liability is. The tax code, fortunately, allows individuals and businesses to take certain deductions and in that way, decrease the amount they are paying taxes on.
There is a standard deduction that is also applicable as far as what your liability will be based on. For single filers, that deduction for 2020 is $12,400. So if you were to make less than that during the year, your tax liability would be zero.
As noted, some adjustments can be made and tax credits claimed which will reduce the amount of income on which you are taxed. Such adjustments go beyond either the standard deduction or itemized deductions. For instance, some can claim educator expenses on their taxes to offset some of their income; there's also an interest deduction on student loans that you can claim. As far as tax credits go, they work a bit differently than deductions. Deductions subtract from your total income and in that way lower your tax liability. With tax credits, they are subtracted from your liability directly. So let's say you're eligible for a $500 tax credit and your tax liability is 6500.00. This would then lower what you owe the IRS to 6000.00.
Different Types of Tax Liabilities
Tax liability also covers other forms of taxes owed beyond just what you must pay in income tax to the IRS or your state. TL could involve such things as capital gains tax, self-employment tax as well as any penalties you might be responsible for paying. Among other types of tax liability are the following:
If you have an installment agreement or some such payment plan, the interest gets added to your tax liability; this interest then becomes a part of the entire tax liability owed.
If you take out a portion of your retirement account, depending on the type of account, you could be subject to a 10% penalty and this would also be considered a tax liability.
Capital gains tax is also a type of tax liability. If you owned an asset for less than a year for example and sold it for a profit, you would then owe capital gains tax on that asset.
Paying a Tax Liability
The sooner you pay your tl the less likely you will be to incur any penalties or late fees on the amount owed. The interest on the total tax liability increases the longer you wait to pay. And of course, if you do need to set up an installment agreement, you would also have interest added to your tax liability.
That said, if you foresee having trouble paying your tax liability during a given year, then an installment agreement is better than simply ignoring the amount that you owe the IRS. At that point, the IRS can put liens on your property and other such assets if you leave a tl unpaid without attempting to establish an installment agreement.
First Union Lending is here to help! We work with small business owners getting them the cash they need quickly. All of our loan programs are fast and flexible. With short-term loans and SBA loans among other programs, we are sure to have a financing solution to address your immediate needs. Even if it's just to increase cash flow, we can help. With resources ranging from 5k to one million, we have the cash on hand right now. Call today and let's get started together!