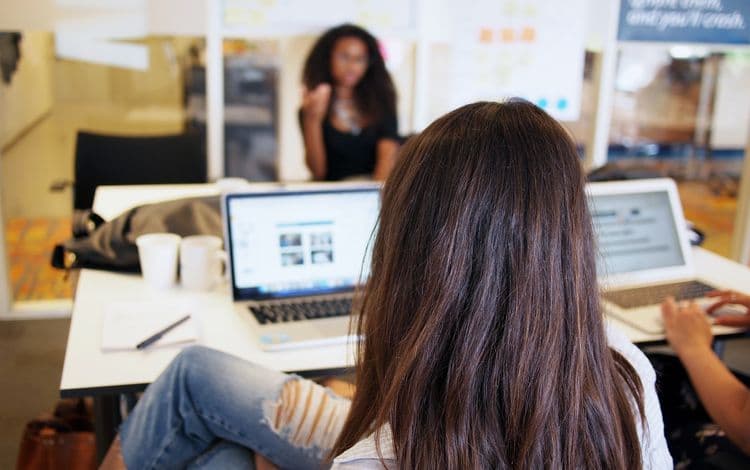 What Is A DBA And Do You Need It?
Businesses operate under a legal name. Very often when it comes to a sole proprietorship or in some cases an LLC, that legal name is simply that of the person who owns the business. However, some opt to do business with another name that is not their own—this is called a DBA (doing business as/). You can have as many DBAs as you like. They do however have to be registered with your local county office, otherwise, you cannot operate under this name. In this article, we look more in-depth at DBAs and what they entail.
Understanding DBAs
When you register your DBA and proceed to do business under this name, keep in mind it is quite different from setting up a business entity. Even with the DBA, you are still considered a sole proprietor or LLC as the case may be.
Setting up a business entity such as a partnership or corporation requires a far more involved process in most cases. And when you do establish a corporation, you are afforded liability protection. In other words, you are not responsible for the company's debt, and if legal action arises, they cannot go after you. With a DBA that a sole proprietor establishes, this will not be the case. They will still be susceptible to company-related liabilities.
Why Use a DBA?
Some may wonder about the benefit of filing for a DBA, to begin with. After all, why can't you just conduct business under your legal name…And while you certainly can do this, certain benefits come with a DBA.
Privacy. When you conduct business as a sole proprietor under your legal name, that name does become public as far as the business is concerned. So for many people who want to maintain privacy, a DBA makes sense.
You want something distinctive. Conducting business under your name doesn't necessarily lend itself to a unique or distinctive company name. If your business for example is catering, you are likely going to want a name that relates to food so that this further identifies to customers what you do and what your company is all about.
Bank requirements. Some banks will require that companies have a DBA before allowing them to open a business account. You will have to show proof of filing to start the account.
You want to align with your domain name. If in fact, you have a website for the business and a unique domain name, then it just makes sense that you would want that domain name and your company name to match. This is where you'd register for a DBA and in this way make sure that all aspects of your brand and company work together and form a cohesive identity.
Having a DBA gives you greater credibility. If you, for instance, are going under your name, people aren't necessarily thinking of legitimate business at first. But with a DBA and thus a company name, you take your business up a level.
Make it memorable. Your name for example may be hard to spell or confusing to some. A DBA allows you to pick something truly memorable and therefore sticks in the minds of potential customers.
When Filing for a DBA
To conduct your business under a DBA, you will need to file the appropriate paperwork and usually pay a filing fee. The clerk's office will then send you your DBA registration. In some states, you have to file with a state agency, while in others, the county clerk's office can handle the DBA transaction. However you need to file for a DBA, you want to be sure you are meeting all requirements and supplying all relevant documents otherwise this could invalidate your application. A few things to keep in mind when filing for a DBA:
If you are a corporation, you may need to provide proof that the business is in good standing before being able to file for any sort of DBA.
The DBA you choose cannot be a corporate name. In other words, it can't have the letters Inc. or Corp. after it.
Depending on where you live, you may have to provide public notice that you've filed for a DBA and are now in fact conducting your operations under this new name. This can generally be done via your local paper.
You don't necessarily have to have an EIN attached to your DBA, though many will recommend that you get one if filing for a DBA. Alternatively, you can just use your social security number to this end.
In most states, it will be against the law to conduct business under a different name if you have not gone ahead and registered for a DBA. You could be subject to penalties or fines if you do.
In some states, you will have to renew your DBA. Most commonly it will be valid for five years before you will have to resubmit paperwork to renew the name you're using to conduct business.
Using a DBA can be a vital part of your overall business plan. Again, choosing a name that is distinctive and that reflects your brand will only help clients more effectively identify you. Not to mention, a DBA enables you to link your company name with a website and other such collaterals. So take some time to think about what name you should choose and ultimately how that'll impact your company.
First Union Lending works with small businesses throughout the US. We are invested in helping our clients grow and realize the success they dream of. If you need additional working capital for any reason, we can certainly help. We offer short-term loans, lines of credit, and SBA loans, among other financial solutions. And most of our clients receive the cash in their accounts in as little as two days—not weeks or months from now. Call today and let's get started together!