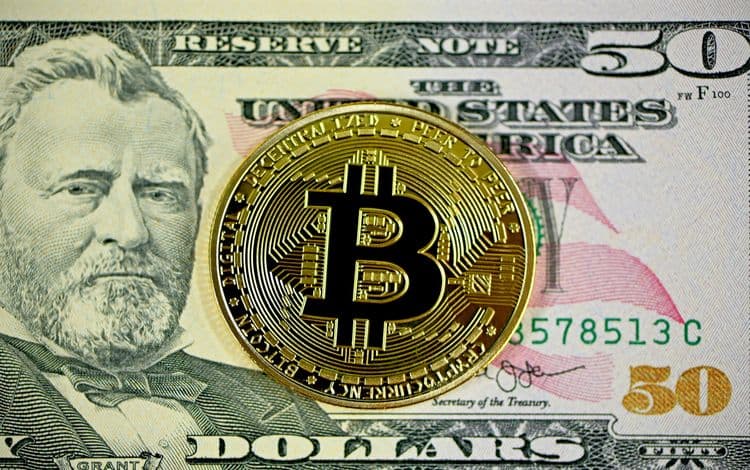 What Exactly is Cryptocurrency?
Many hear the word cryptocurrency and immediately think of bitcoin. And while bitcoin is the most popular and currently the most valuable, there are several different forms of cryptocurrency. So what exactly is cryptocurrency? It's a type of payment method that can be used online for purchasing a variety of things. Ultimately, you do need to exchange actual money to acquire cryptocurrency, and then you can go ahead and buy from a company that will accept your form of cryptocurrency. In this article, we look closer at what it is and how it can be used to purchase goods and services online.
The Basics
Cryptocurrencies are based on blockchain technology. Essentially what this is, is a form of technology that operates across multiple computers and accordingly handles cryptocurrency transactions. Many praise blockchain technology as it is decentralized versus the central banking systems upon which many countries currently rely.
As noted, bitcoin is not the only form of cryptocurrency. There are over 6500 different kinds of cryptocurrencies that are currently traded publicly. As of the end of 2020, the value of all of those cryptocurrencies combined was near 650 billion and continues to rise as the popularity of this form of digital currency expands and is used more broadly throughout an increasing number of countries.
So why is cryptocurrency gaining in popularity, and doing so in some cases, in a dramatic fashion? There are a variety of reasons people are gravitating toward using cryptocurrency versus standard forms of payment. As it is a form of digital currency, many among the younger generations especially, are viewing bitcoin and other kinds of cryptocurrency as the "money" of the future. Not to mention, cryptocurrency takes power out of centralized banking systems and thereby offers a decentralized approach to monetary transactions. Still, others feel that block chain technology is a lot more secure than more traditional systems.
Investing
Because we've seen some astounding value increases associated with various types of cryptocurrency, many even novice investors seem to be turning toward investing in this payment system. That said, there is risk involved with any such investment. A cryptocurrency has to go up in value and exceed what you bought it for you to realize any profit. And also, given the rather unstable nature of bitcoin, etc., many investors are hesitant to put too much money into this particular asset. At one point, back in 2017, bitcoin was at an all-time high of 20,000. Shortly thereafter its value fell off drastically. And then once again, at the end of 2020, bitcoin was back trading record levels. This type of instability for many is too much of a risk to take. The other problem investors see is that people are less likely to spend their bitcoin because it could potentially spike to record highs at some point in the future; they are therefore holding on to the cryptocurrency making investments more problematic across the board.
How to Purchase
There are a couple of different ways to go about buying cryptocurrency. Some, such as bitcoin, for example, are available for people to buy with regular US dollars. Yet there are other forms of cryptocurrency that require you to pay with bitcoins or other accepted cryptocurrencies. To do this, you first must create a "wallet." This can be done on a couple of different apps, and this wallet will ultimately come to hold your currency. Among the most prominent platforms that allow you to create your wallet and purchase cryptocurrency is Coinbase. Coinbase allows you to buy and sell bitcoin, as well as other types of cryptocurrency. Additionally, as the popularity of cryptocurrency rises, more and more online brokers are emerging to help with free cryptocurrency-based trades.
One question that people tend to have before purchasing any sort of cryptocurrency surrounds the legality of bitcoin and other such currency. In the US, cryptocurrency is legal. There are a few countries, China, for example, that have since banned the use of cryptocurrency. One reason for this is because there can be fraud associated with cryptocurrency transactions. And investors consequently have lost substantial amounts in certain countries because of unchecked fraud. Each country determines on its own whether or not to allow cryptocurrency exchanges of any kind.
If You Do Buy Cryptocurrency
So how do you know if what you're buying is safe? And what's more, how exactly do you know what currency you should buy? You can access the cryptocurrency company's prospectus to gain a better feel for that token/coin as well as for the company itself. You also want to look into company ownership. Often cryptocurrencies will have fairly well-known individuals at the helm. The same goes for the caliber of investors the company has attracted. Also, take a look at how far along with the currency itself is. With cryptocurrency, new tokens/coins are emerging all the time. If it is not yet fully developed, it may not be a risk worth taking. Keep in mind too that not all cryptocurrencies succeed once they are launched. Investing in this form of digital currency will require some legwork by way of researching all that you can before pulling the trigger.
Understanding the risks involved is also key. Hackers are constantly attempting to get into the networks that are housing the cryptocurrency. In 2014, hackers managed to penetrate a relatively high profile platform and steal millions in bitcoins. You want to use your best judgment and always be cautious.
First Union Lending works with small business owners across the US. We get our clients the funds they need to thrive and grow. Whether you need cash for an expansion project, to hire more staff, a marketing campaign or just to weather the storm, we can help. We offer short term loans, lines of credit, and merchant cash advances, among other products. And every financing solution is custom-tailored for the individual client—no one size fits all approach with us. Our representatives walk you through the process every step of the way. Call today!