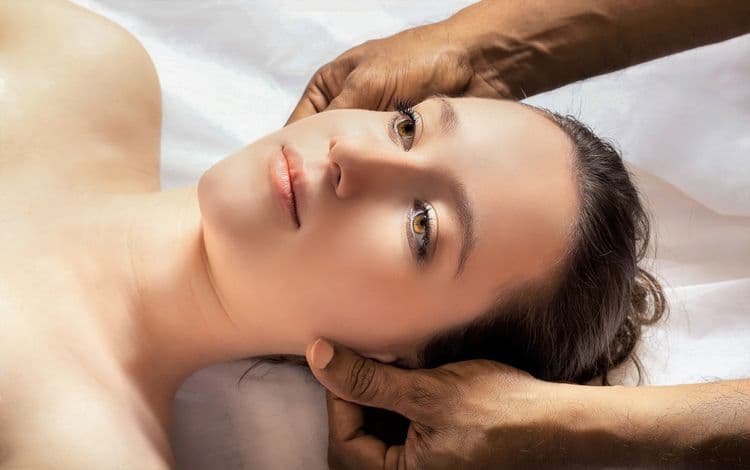 What Equipment Is Needed to Start a Chiropractic Clinic?
Are you thinking about opening your own chiropractic clinic? Whether you're fresh out of school or tired of working for somebody else, now may be the time. Little beats the joy of working for yourself.
There's a lot to think about when you open your new chiropractic clinic. One of the things you need to plan for is equipment. You need a lot more than just a chiropractic table and a waiting room.
It's easy to overlook things (like a phone/) when you're focused on other details. That's why we want to help you out. Let's talk about some of the major equipment you will need to buy to open a chiropractic clinic.
Keep in mind that not all of this equipment needs to be bought new. In fact, starting your clinic with used or refurbished equipment can save you a lot of money.
Plan Equipment by Room
We've organized our lists based on the room you'll typically find the equipment in. Keep in mind that your clinic may have a different layout. Perhaps you only have one large room where everything happens.
Either way, you may need some or all the equipment from a "room" that you don't have.
Waiting Area
Certainly, a waiting area needs chairs. Around 6 chairs is usually a good number unless you run a large practice. However, that's probably not all you will want in the waiting area.
Consider adding these items to your waiting area:
End tables
Plants
Literature rack
Product display
Water cooler
Coat rack
Front Desk
The front desk is the first impression most of your patients will have of your practice. It needs to be functional and efficient. Apart from an actual desk or counter, you will need:
Computer(s/)
Phone(s/)
Credit card processing machine
Printer/copier/fax machine
Filing cabinet(s/)
Treatment Room(s/)
This is where you will see the bulk of your patients. You may want a desk, computer, and stool. However, the primary feature of a treatment room is the table.
There are many different types of tables that chiropractors can choose from. The more features a table has, the more expensive it will be. Tables with extra features may also need additional maintenance.
You should sit down and decide which features you definitely want your table to have before buying one. Some table choices you may be faced with include:
Flat treatment table
Specialty table (designed for specific techniques like upper cervical or side posture/)
Stationary drop table (various sections drop during adjustments/)
Adjusting table (operates from standing to flat position/)
Flexion table (pelvic section of table flexes downward/)
Elevation table (height can be adjusted up or down/)
Beyond a table, a few more therapeutic equipment pieces you may want to invest in include:
Activator adjusting tool
TENS (Transcutaneous Electrical Nerve Stimulation/) machine
Cryochamber
Chiropractor's Private Office
Your chiropractic clinic may or may not be big enough for you to have a private space. If it does, you will need:
Desk
Chair
Computer
Phone
Side chair(s/)
Storage
Rehab or Physical Therapy Room
If you provide physical therapy for your patients, you may have a room just for that. This room is also handy for showing patients exercises they can do at home. You may want to include:
Ultrasound/muscle stimulation machine
Treatment tables (flat, traction, spinal decompression/)
Low-level laser therapy
Heating unit for hot therapy
Treadmill
Mobile treatment cart
Exercise bike
Stability trainers
Medicine balls
Exercise balls
Elliptical machine
X-Ray Room
An x-ray is a crucial diagnostic tool for treating patients. You should always check the condition of a patient's spine before adjusting them. Your x-ray machine may need a separate room for safety reasons.
There are various types of x-ray machines available, from traditional to digital. Do some research to decide what will best meet your needs within your available budget.
Massage Therapy Room
If you choose to have a massage therapist in your practice, they will need their own room. While they will bring some of their own supplies, you will be expected to provide things like:
Massage table
Therapy stool
Massage chair
Cabinets
Financing Your Chiropractic Equipment
Do you need a business loan to purchase equipment for your new chiropractic clinic? First Union Lending may be able to help. We offer 9 business loan types, so we're sure to have one that meets your needs.
We have expert funding specialists standing by to help find you the perfect business loan. Call 863-825-5626 or click here to speak with one of our funding specialists.
Applying for one of our business loans doesn't impact your credit. You could even get money as soon as today.
Click here or call 863-825-5626 now to learn more about our business loan types. Start your chiropractic clinic today with one of our business loans and stop working for somebody else.