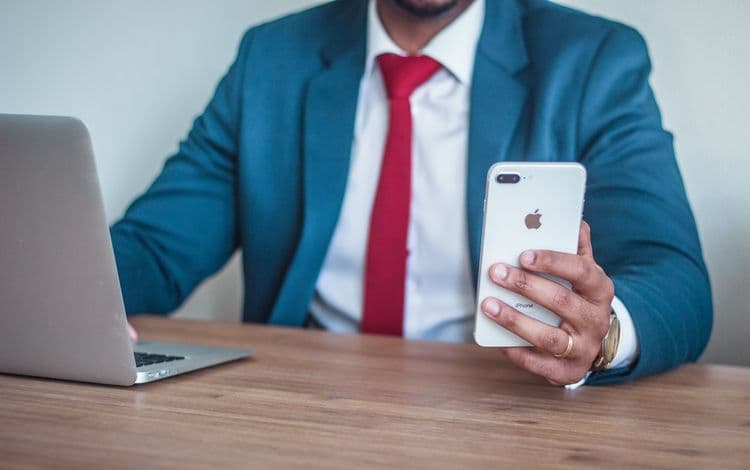 What Do Leasing Lenders Do?
Because there are certain pieces/kinds of equipment that can be quite expensive, many small business owners opt instead to lease their equipment. This way too, if the equipment becomes outdated or in some way obsolete, they're not necessarily stuck with it. With leasing also, you generally get lower monthly payments than if you were to take out a loan to purchase, and additionally, some equipment leases also come with service agreements attached. Depending on the equipment you need and your current financial picture, working with a leasing lender to lease the equipment could be your best option. In this article, we look at what leasing lenders do in terms of facilitating these types of transactions as well as the pros and cons of leasing equipment.
Some benefits of leasing
One of the great things about going to a leasing lender for your equipment needs is that the process is fairly streamlined. This is in part because the company with whom you will be working on the lease will own the equipment. In other words, they will buy the equipment and then lease it out to you. After the leasing period, you will then have the option of purchasing the equipment or if you decide not to, the lease would then just end, and you could at that time look into leasing a newer version.
Some of the benefits of working with a leasing lender to procure the equipment needed include:
There generally doesn't have to be any money down, so if cash flow is an issue then this is helpful.
You don't get stuck with obsolete equipment; especially if the equipment is related to technology, this can be very important.
An equipment lease can be eligible for certain tax credits and depending on how your lease is structured, there are also applicable deductions.
When opting to lease equipment, you're going to need to work with a leasing lender. Each lender will have its process and its criteria. It is therefore important to shop around, ask questions, and ensure you're comfortable with the leasing lender you choose to do business with.
Getting Started with Leasing Lenders
Before approaching leasing lenders, you want to take some time and have a plan in place as far as budget, timeline, and equipment needs. You may want to ask yourself the following:
Where does your budget stand?
Because with leasing the payments tend to be lower than if you were to purchase the equipment, you may not need to budget quite as much as you thought. That said, you need to be sure that you're comfortable adding to your current monthly expenses. Factor everything the company has coming in versus going out. Ensure that there is enough there to cover an equipment lease.
How long will you need the equipment?
If you foresee needing a piece of equipment for several years, then perhaps purchasing does make more sense. However, if your needs are only short term, then leasing is probably the way to go. Don't forget to think about potential business growth here. If the business is growing fairly fast, then your equipment needs could be evolving as well, so a lease would likely make more sense.
Will the equipment become obsolete?
Again, as noted earlier, this tends to be the case with technology-based equipment. The last thing you want is to be stuck with obsolete equipment, this, therefore, makes a lease more attractive.
Buy or Lease?
As you can see, there are some clear benefits to working with a leasing lender and getting equipment that way. However, you still want to carefully weigh all factors in deciding between leasing and buying.
If the equipment needs to be updated regularly, a lease is your best bet. If you plan to hold onto the equipment for a long period, you might want to explore purchasing options. Keep in mind, leasing does allow you to have the latest equipment with relatively low upfront costs as the leasing lender is the one who owns the equipment and in turn rents it out to you. Sometimes the most updated equipment, financially speaking, is out of a small business's price range; with a lease in place though, this may not be the case.
When buying equipment, there is a bit more flexibility in terms of being able to modify the equipment as well as avoiding any limitations that the leasing lender may have. When it comes to things such as servicing and repairs, these can be done of your own accord; you will not have to check in with a lessor.
Is equipment leasing the right choice for you?
Before determining whether or not to work with leasing lenders to procure equipment, you may want to explore all financing options available. It doesn't necessarily come down to just buying or leasing. For example, you could look into getting a line of credit for the company. You can then use the money available through the line to purchase the equipment you require. Lines of credit are relatively easy to get and can be done quickly.
Factoring is yet another way that some people get the cash needed to buy equipment. With factoring, you essentially sell your accounts receivable to a lender or factor and receive a lump sum percentage of the total amount. Because the invoices serve as security on the loan, factoring is easier to qualify for and you can get the money in just a couple of days. So you must look at all possible avenues in terms of getting the equipment you need.
First Union Lending believes in helping small businesses thrive! Our commitment to our clients means that we are here to support you every step of the way. Whether you need money for equipment, for an expansion project, or just to weather the storm, we can help. Call today!