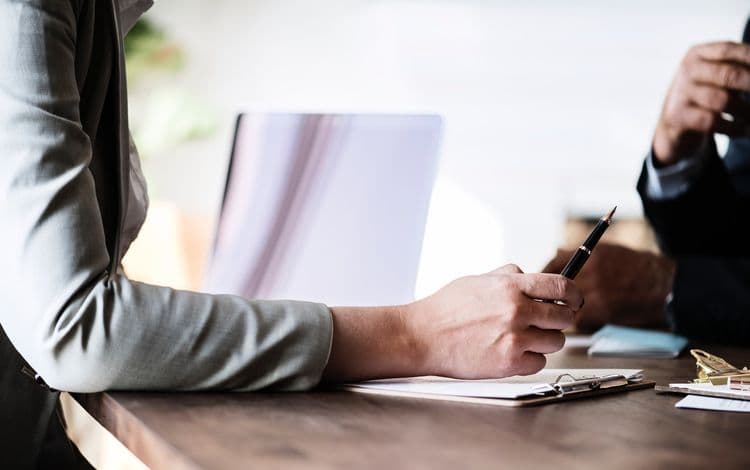 What are Business Tradelines & How They Build Credit
Getting a newer business venture off the ground is certainly no easy task. Especially when it comes to the money end of things, often times you're in a position where you're depleting your own funds just to ensure operations keep running. Because it can be so tight in the beginning, many newer companies, in particular, will try and set up business tradelines with vendors and/or suppliers.
What Exactly Is a Business Tradeline?
Basically, if you're a B2B buyer, you may have the option of setting up an account with a vendor. What will happen then is that you will come up with a repayment agreement for their products and services? This can be extended over a period of time thereby giving you a bit of breathing room. So essentially, it's a form of credit—just one that is established directly with the source.
Let's say you sign up for a tradeline with an office supply wholesaler. Rather than pay immediately, you will pay the amount owed over the course of a few months.
A tradeline is not necessarily the same thing as a business account. The tradeline functions as the record of the interactions between the business and the vendor. So in other words, it serves as evidence of your financing and payment history with a given vendor. Other creditors could reference such tradelines to get a better picture of your trustworthiness and thus determine whether or not they want to offer you an account.
How Business Tradelines Impact Your Credit Score
With business tradelines in place and a positive track record of repayment, other vendors are more likely to want to do business with you. Conversely, should you be repeatedly delinquent, this could pose a problem for future relationships. Vendors might also check your personal credit before allowing you to open an account, so be sure to stay on top of this as well.
Vendors will sometimes report to the institutions that factor your business credit score, to include: Equifax, Dun & Bradstreet and Experian. Thus, what you do in terms of your tradelines will have an impact on your score—in fact, it may have a large impact depending on how delinquent you actually are in your accounts.
Not all vendors will report to the agencies, and not all tradelines may be reported. Some only opt to report those of larger accounts or accounts with greater longevity. Some may only report those tradelines that affect a certain industry. It really is up to the vendor what they do. This is why in choosing to work with a vendor, you really want to see if they are going to report your tradelines as this can certainly help you establish a good business credit score. Yes, you may be working on that score in other ways such as utilizing a business credit card responsibly, but also being able to show tradelines with excellent repayment helps.
You can perform a google search to see what vendors report tradelines, and again, you can always ask prior to applying for an account with them.
Closing Your Tradelines and Your Business Credit Score
For whatever the reason, you may decide to split from a vendor and therefore your tradelines with them will be closed. So what exactly does this do as far as your credit score?
When a tradeline is closed, the account if reported will remain on your credit history. For positive accounts the length of time is ten years; negative accounts disappear after seven. So if your account is closed but in good standing, you still get the benefits of it over the course of the next ten years. However, end it poorly and that blemish remains on your credit for a long period of time.
Closing a tradeline may also affect your credit utilization ratio. The loss of a tradeline is decreasing the amount of available credit you have. And so even if you are using the same amount as always, the ratio is impacted because you have less overall available credit now at your disposal. This, unfortunately, could be detrimental to your score.
Just remember to carefully consider how closing a tradeline can impact your business credit score. Examine all angles before doing so.
What is "Piggybacking"?
We've been under the assumption here that your credit is decent enough to get a business account and subsequent tradeline. But what if this isn't the case? Are you out of options? Not necessarily…this is where we look at the concept of seasoned tradelines and what is called piggybacking.
A seasoned tradeline is exactly what it sounds like: over a fairly long period of time a company has been in good standing with a vendor as far as repayment goes. Good would be considered at least two years with no delinquent payments.
So what does this have to do with you? Often companies with seasoned tradelines will let a smaller business with little credit history come in and piggyback on their credit history with a vendor.
How This Works…
Company X possesses seasoned tradelines with a few different vendors.

Company Y needs to boost its business score, or no suppliers will open accounts with them.

By charging Company Y a fee, Company X will, in essence, sell their tradelines to Company Y and then, in turn, will get the benefit of Company X's excellent history. This is done because Company Y is now an authorized user on Company X's account—although Company Y cannot make charges to said account.

But Company Y can use this excellent credit to help them secure accounts with vendors.
The Downside:
While it is legal, there is some murkiness associated with this method of trying to establish credit and get vendor accounts.
First off, the reporting agencies aren't big fans of piggybacking. In fact, if they discover that this is what you've done, your credit score could take a hit—a big one. Secondly, when a company does offer to piggyback, the fees connected to it could be significant. They may be as much as a few thousand dollars. This in turn potentially puts you into an even deeper hole.
So keep in mind that while piggybacking can work to get you a vendor account, it really is prohibitive as far as building your business credit score and also just in terms of proving overall trustworthiness.
Getting a Business Tradeline
Looking into opening a tradeline is a smart move. You get the items you need to operate and yet have more time to pay them off so you're not depleting your cash flow at the time of purchase. Plus, it can definitely help you to establish that business credit score if you're working with a reporting vendor.
At First Union, we work with many small businesses establish their credit score with the many loan programs we offer. Call today to find out how we can help you!