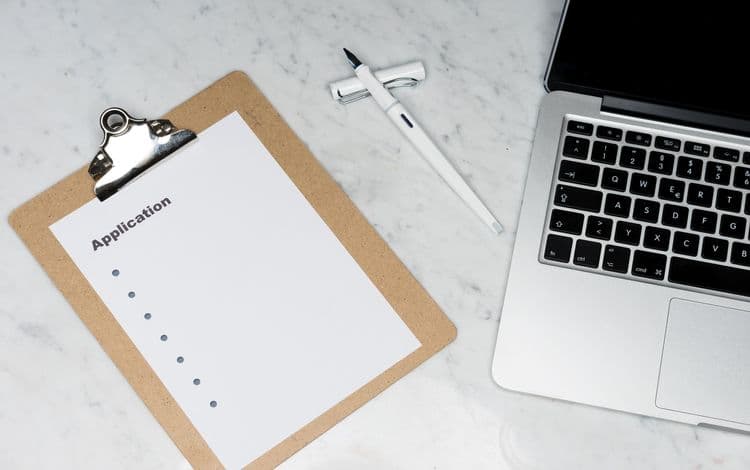 Understanding the SBA Loan Process
Many small business owners across the country, especially now, need additional funding. And with traditional commercial loans, the process can be overwhelming, not to mention difficult to qualify for. This is exactly what the SBA is designed to do: help small business owners secure the money they need. The SBA backs up to 85% of a business loan, thereby ensuring that the lender has less risk involved. This makes the borrower's application more attractive and so more often, lenders are willing to take a chance on the loan.
That said because essentially the applicant is working with two entities: the SBA and the lender, this particular loan process can be somewhat lengthy versus other types of business financing. On average you can likely count on the loan application process start to finish to take anywhere from 60 to 90 days. There does tend to be more paperwork associated with an SBA loan and this in part contributes to why it can take so long. Having a better understanding of the process and being prepared ahead of time can help expedite things though. In this article, we will look at the SBA loan application process in terms of how small business owners can more effectively navigate it.
What is an SBA Loan?
The Small Business Administration in the case of an SBA loan will help owners qualify for a commercial loan, whereas with other options they may not be able to. As noted, the SBA will guarantee the loan up to 85%, this of course poses less of a risk to the lender evaluating the application. There are primarily 3 types of SBA loans: SBA 7(a/) which offers up to five million and has a 10-year repayment term. There are also 504 loans—these are longer-term loans designed for real estate and equipment purchases. And then there are SBA microloans—up to 50k with a shorter repayment time.
As you prepare to apply for an SBA backed loan, you need to consider which type best suits you and also you need to be preparing diligently for the road that lies ahead. Ensure all financial records are ready to go and up to date, and you also want to be on top of where your credit score currently stands.
Beginning the Process
If this is your first time going for a business loan, the SBA process in and of itself can be somewhat complex to understand. And again, keep in mind that it is a bit lengthier than other types of business financing.
Each step takes a certain amount of time, so be prepared to do some waiting around. You can always be looking ahead to the next step and gathering the required materials that you will likely be asked to provide. The overall timeline, as mentioned earlier, can be anywhere from sixty to ninety days, start to finish. It stands to reason, that the bigger the loan, the more comprehensive the funding needed, the longer the process as a whole can take.
1. Gather all requested documentation. And in some cases, you might even go a step further and offer information that hasn't been requested. First off of course you want to find a lender with whom you are comfortable working and who is also qualified to work on SBA loans.
Your loan specialist will then give you a checklist of all necessary info. That said, there are several standard documents involved with all SBA loans and you can start to get these together ahead of time. Such documents include All company and personal information—so addresses, your educational background, company location, and so forth. They will also likely want to see a resume. The lender will ask to see the last 2-3 years of both personal and business tax returns. You will have to provide legal documents such as those about incorporation. Furthermore, it is never a bad idea to have a business plan ready to go. The more information you can provide, the better.
This is a start. The lender will probably request additional information along the way. You will then also have to fill out a business loan application—both from the lender and the SBA itself. The SBA forms can get quite involved. Often, a business owner will work with an accountant or attorney to help facilitate the process and ensure that everything is filled out correctly.
2. The underwriting stage. At this stage of the game, the lender will proceed to examine all documentation provided. They will often come back to you asking for clarification and potentially more forms. Always be open and honest with whomever you're working with.
In going through any SBA loan application, the lender is focused on some key things to determine whether or not your business is worth the risk. Among them: evaluating any outstanding debts you have (both personal and business/), assessing collateral if applicable, looking at past loans, examining business revenue and cash flow numbers, and seeing if there are any legal issues that you are dealing with.
This underwriting phase can take up to a couple of weeks—again, this will depend upon how organized the information presented and how large the loan in question. Ultimately, they want to make sure that the company can pay back the debt. If all goes well with underwriting, you then move on to the approval stage. This is where you will receive that commitment letter which outlines all loan terms, including the interest rate and collateral value. You then have to decide whether or not to accept the financing terms.
3. Closing on your SBA loan. This is the final step in the application process. You will have to sign several documents to close on the loan. The lender at this point too will do a lien search to ensure that there are no liens in place that have not already been verified. The closing itself can take up to two weeks. At that point, the money will be deposited into your business account.
First Union Lending specializes in helping small businesses procure SBA loans. We also offer several other types of business financing products that may work for your company. Call today and let's get started!