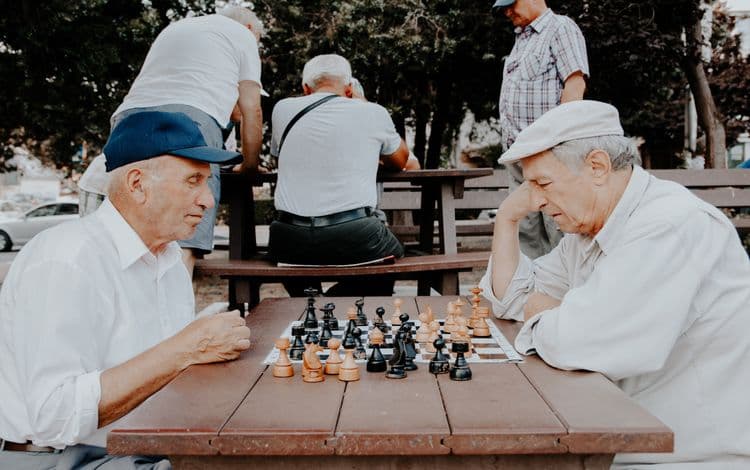 Top Healthcare Costs for the 55+-Year-Old Community
It is no secret that the cost of healthcare is extremely expensive in the United States. Between healthcare reform and high deductible costs, it can be hard to figure out how much money you will need to survive your later years. Of course, there are government programs for the 55 and older community that assist with reducing these costs and making them more manageable, but there are still lingering overhead costs that can cause a lot of stress and uncertainty. Not to mention, the healthier you are, the more money you are likely to spend on your healthcare costs due to an increase in life expectancy.
Research shows that a healthy 65-year-old couple would need close to $390,000 to cover healthcare expenses upon retiring, which includes Medicare Part B (medical insurance/), Medicare Part D (prescription drug coverage/), dental insurance, and out-of-pocket expenses related to doctor's visits/exams, therapies, services, and more. When broken down by gender, without Medicare coverage, on average, it is estimated that women need $150,000 and men would need $135,000 for healthcare-related costs, which does not include long-term care/skilled nursing coverage.
Make a Plan
Hopefully, you started saving or investing in your future years ago. When it's time to start figuring out how much retirement money you will need to take into consideration that the average retiree spends almost $46,000/year to live, which includes not only living and meals, but insurance coverage and program expenses.
Review Your Insurance Options
While creating your plan for retirement, you will need to review your insurance options across the board. These options man from medical coverage to senior living considerations.
Medical and Prescription Drug Coverage
The United State's program providing medical and hospital insurance for Social Security beneficiaries in Medicare. Medicare ends up being what you make of it and how much you want to pay, based on how it's bundled. Medicare ultimately consists of four parts:
Medicare Part A: Provides inpatient/hospital coverage.
Medicare Part B: Provides outpatient/medical coverage.
Medicare Part C: Offers an alternative way to receive your Medicare benefits.
Medicare Part D: Offers prescription drug insurance.
You may find investing in secondary insurance will help cover out-of-pocket costs outside of Medicare, which can save you money in the long run and provide a level of stability and comfort.
You may also qualify for Medicaid, the United State's insurance program for elderly, disabled, and blind individuals with low income and limited resources. If that is the case, you can receive medical, prescription, hospitalization, nursing home, and home health care benefits.
Dental Coverage
Unfortunately, dental is not covered under Medicare. Dental insurance is often overlooked because of the high cost and the lack of inclusivity. But without dental coverage, you could find yourself spending tens of thousands of dollars. You may also find that without dental insurance there are more drastic measures are taken with your mouth and teeth when the time does come where you visit the dentist. Take the time to do your research, and base a lot off of what your trusted dentist tells you and what your medical history shows you. If you foresee oral appointments and surgeries in your future, invest.
Research Your Senior Living Options
There are various types of senior living awesome available in the United States. Some options allow for a completely independent life surrounded by other similar age folks to have a person come to your home and take care of you daily. They're also hybrid of Senior living options, such as life planning communities, that helped you through all the phases from retirement to the end of life.
Independent Living and 55+ Communities
Moving into a 55+ and older or independent living community can save you a lot of money in the long run. The cost of living tends to be much lower to accommodate fixed-income residents. Oftentimes, these communities are set up in areas or with amenities to ensure the safety and convenience of their residents (on-site barbershop, free transportation to the grocery store, on-site pharmacy, etc./).
Nursing Home (Assisted Living/)
A nursing home, also known as assisted living, maybe the right option based on your needs. If you find you are starting to struggle to take care of yourself, there is no shame in it. Assisted living can help you through daily activities ensuring a higher quality of life. Assisted living was created to help ease the elderly community into receiving on-site care while maintaining a level of independence. If you think assisted living is the right path for you, you're looking at the national average cost of $4,000/month.
Skilled Nursing Long-Term Care
Skilled nursing facilities are essentially in-patient rehabilitation centers staffed with medical professionals. This is often a temporary residency for patients undergoing necessary medical rehabilitation, including nursing services, physical and occupational therapy, speech pathology, and audiology.
A skilled nursing facility can cost anywhere from $110/day to $750/day, so save wisely. Depending on why you're there, which is always based on the need for medical attention/assistance on an around-the-clock basis, Medicare may cover the full cost of the first 100 days of your stay, so make sure you understand your benefits through your health insurance.
Home Health
Home Health is when you live in your home and a professional nurse or aid, depending on your needs, spends time with you and ensures your activities of daily living are met, you have taken all of your medications, and anything needed around the house is taken care of. The type of assistance you request in your home will determine the cost of your aid.
Typically, home health services charge $200 to $350 per day, which you may find is a better solution and more comfortable than on-sitelive-in care.
Hospice
Hospice was designed to give supportive care to people in the final phase of their life by focusing on comfort and quality of life, rather than a cure. Ultimately, the hospice's goal is to enable a comfortable, pain-free life, so they can live each day as fully as possible. You could be looking at the same costs as home health (often agencies are designed to support both care settings/) if hospice is the right solution for you.
Life Planning Communities
Life Planning Communities (LPCs/), also known as Continuing Care Retirement Communities (CCRCs/) are the wave of the future. They take every step of your senior living and you work with the community to set up all of the phases. These communities:
1. Offer more than one level of care in one location/on one campus.
2. Focus on overall wellness, which includes a healthy active life.
Become socially responsible partners by integrating into the community around them and having you integrate yourself into the community as a whole.
Do your research. If an LPC is right for you, you will end up meeting with an adviser who will help look at all of your assets and your wishes and work with you to ensure you get everything you need.
The United State's healthcare expenditures are anticipated to grow an average of 5.5% annually between 2020 through 2026. Medicare's per-capita spending is anticipated to grow an average of 4.6% annually between 2020 through 2028. The point is, it's time to start saving and investing properly in your future. The cost of living is constantly increasing, and you need to protect what is best for your family, your assets, and you.
Want to Look at Your Financing Options?
If you find yourself needing to find funding for your future, First Union Lending is here to help.
We have nine different business loan types to choose from. This means that we're uniquely qualified to help you find the perfect loan to open your small business.
Applying for a business loan doesn't affect your credit. Better yet, your business loan may be approved as soon as the same day.
To discuss our business loans with one of our lending experts, click here or call 863-825-5626. We'll talk about our various business loans and help you find the right one for your medical practice.
Get started with the process now by learning more about our business loan types.