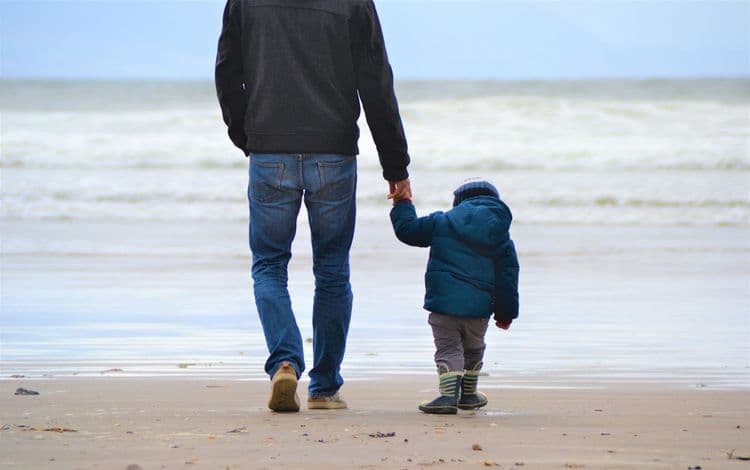 Tips on Passing Down a Business to a New Generation
What happens when I finally decide to retire but want to keep my business running? How do I pass my business to a newer generation while maintaining the small touches that I have made sure are a part of the business? How do I keep a separation of business and family while passing down a business to the next generation?
Passing down your business to the next generation can be stressful, but full of amazing bonding experiences. Most business owners who want to pass down their hard work ethic and decision making to family, the process is very specific to your business, and you will encounter challenges along the way – but it's worth every second. It's important to have a plan in place before jumping the gun and switching ownership. To have a successful transition, the next steps must be thoroughly planned.
Planning Next Steps
Once you've broken the news to your family that you will be passing your business along to the next generation, set up multiple meetings with those who are interested in continuing running the business. You could have a family member who is qualified to run a business, however, there could be a possibility that they are simply not interested. Never force a relative to take over the business unless they are confident with the transition and want to take on the challenge. If you push someone who is not fully invested in your business, it could potentially fail. Often when forcing a generational passing of a business, a lack of motivation and interest can be a major setback which is the last issue you want to see. You want to set your business up successfully with the right family members to avoid this. Once you've identified family members who are committed and interested, make sure they are prepared.
Depending on which industry you are in, family members may need to complete additional education to boost credibility. For example, if you run an advertising agency, make sure family members have at least a bachelor's degree in advertising, business, public relations, marketing, or communications. Make sure they have experience in the industry – whether they have worked for you the entirety of their career or elsewhere, experience matters. Also, a family member that has graphic design experience and sales experience would go a long way and helps each department understand the spread of knowledge and capabilities of your next generation's qualifications. Perhaps the person you choose as CEO will need a master's and is required to join a professional organization relevant to your industry. Always make sure the person you pass your business onto is qualified in every way possible.
Moving forward, make sure you train the next generation as much as possible and don't rush the process. You don't want to push someone into a role who is short of ready. Conduct weekly training sessions and have a set agenda in place. It could be a good idea to have them shadow you for a few months. Also, you can set up networking events or lunches with clients to introduce your new leadership. That way, clients won't be surprised by the change and an organic transition can occur.
Once you have decided who will be part of the business and you've planned out an on-boarding process, create a new budget, if necessary. With the new transition, you may need to cut costs in different areas; especially with newcomers, you want to be certain you have enough finances to cover additional resourcing and technical requirements that may be needed. If your business has other workers there who are outside of the family, consider hosting an internal event, so your relatives can meet everyone in the company. Hosting an event is a great way to continue the transition, so staying in a budget to support these additional costs is worth it. Refinancing certain areas of your business during the new generation passing can help transform your business and keep it relevant.
Make Sure to Stick Around in the Beginning
The time has officially come for you to hand over the business to your successor. There are a few things to keep in mind once that happens. If you have someone who is currently working for you who had hoped to take your place, there may be a chance you could lose them if you do choose your spawn instead. This could very well be the case, so you must stick around while you hand over the business and be a part of those tough conversations. You want to make sure all of the decisions you've made are clear to everyone who works for you. Set up additional meetings with other workers and keep communication open since you don't want to cause additional stress and confusion. Your successor will need all of your guidance during the initial stages, so don't rush to plan a vacation and leave them hanging. You'll want to be accessible whenever possible while being realistic about your complete transition out of the company.
Seek Additional Resources
If you are feeling lost and have questions during this process, it's important to bring in experts who can help. The last thing you want is to break family ties and cause your family and business to suffer. You'll need to have a new strategy set in place in areas such as tax planning, estate planning, and personal financial planning. It will be in your best interest to use your financial planner as a resource and seek help from a lawyer.
Transitioning a business can result in very different tax ramifications for the business and its shareholders, depending on how the deal is structured. Considering the different scenarios and how they relate to your objectives will enable you to make informed decisions. As a business owner, you may have done extensive estate planning, identifying how personal assets should be managed if you pass away. However, many business owners fail to include their business assets in their estate plans, which can lead to time-consuming and costly estate administration. Taking a deliberate approach to financial planning, including your wealth and various business success and succession scenarios, will position you to meet your goals for your business, your retirement, and wealth transfer to future generations.
At the end of the day, remember to enjoy the process of teaching your successor the ins and outs of your business and the transitioning from business owner to retiree. The process will be long, there will be familial issues at some point (keep a cool head and remember this is happening for the betterment of your business and your life/), but remember family is family and they'll always be there for you. Remind your children/family member(s/) taking over your business how proud you are of them and how hard they will need to work to be successful as a multi-generational business owner.
Do You Want to Look at Your Financing Options?
If you find yourself needing to find funding for your business, First Union Lending is here to help.
We have nine different business loan types to choose from. This means that we're uniquely qualified to help you find the perfect loan to open your small business.
Applying for a business loan doesn't affect your credit. Better yet, your business loan may be approved as soon as the same day.
To discuss our business loans with one of our lending experts, click here or call 863-825-5626. We'll talk about our various business loans and help you find the right one.
Get started with the process now by learning more about our business loan types here.