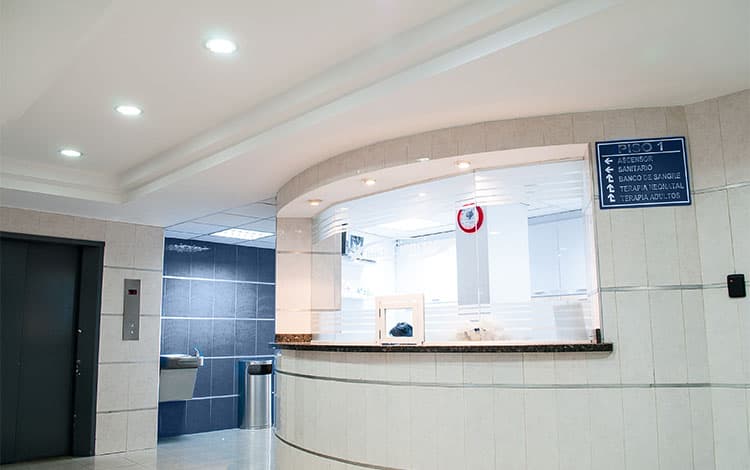 Tips for Opening a Pain Clinic
Pain clinics are becoming an increasingly popular way for patients to receive treatment for chronic, acute, or cancer pain. Now could be the perfect time to open a pain clinic of your own, especially in the midst of the opioid crisis. Here are our top tips for opening a pain clinic.
What Is a Pain Clinic?
A pain clinic is a medical facility that specializes in treating different types of pain. There are many types of pain clinics. Some offer only one approach to managing pain, while others offer multiple types of pain management options.
The Different Types of Pain Clinic
The term "pain clinic" is actually quite vague since there are many different types of pain clinics. Let's learn the differences between each type of pain clinic to help you decide which to open.
Pain Treatment Facility
Also called a pain unit, a pain treatment facility is any type of medical practice that specializes in pain management. The term can be applied to any of the other types of pain clinics.
Multidisciplinary Pain Center
This is the largest and most complex type of pain clinic. In addition to patient care, multidisciplinary pain centers also teach and perform research related to pain management.
A trained, licensed doctor clinical director must oversee all clinical programs. Health care specialists that you may find at a multidisciplinary pain center include:
Physicians
Nurses
Psychologists
Physical therapists
Social workers
Vocational counselors
Occupational therapists
Other specialized healthcare providers
Multidisciplinary Pain Clinic
A multidisciplinary pain clinic varies from a multidisciplinary pain center only in that it does not do research or teaching. Otherwise, it offers the same programs and health care specialists in an inpatient or outpatient setting (or both/).
Pain Clinic
Pain clinics are facilities that focus on the diagnosis and management of pain. They may be small or large but should not be a solo practitioner. Research is encouraged at pain clinics, but it isn't required.
Pain clinics differ from multidisciplinary pain centers and clinics because they specialize in certain diagnoses or parts of the body.
Modality-Oriented Clinic
A modality-oriented clinic only offers one specific type of pain management. It does not offer comprehensive management or assessment. Different types of modality-oriented clinics include:
Transcutaneous nerve stimulation clinic
Nerve block clinic
Biofeedback clinic
Acupuncture clinic
Getting Started
Now that we've discussed the varying types of pain clinics, let's talk about the steps to open one.
Be or Find a High-Quality Pain Management Physician
It goes without saying, but your pain clinic must have a doctor who specializes and is certified in pain management. They should believe in multidisciplinary pain management and work well with other clinicians.
Choose Your Business Structure
You should talk to a healthcare business attorney about which type of business would be best: LLC, LLP, etc. Then, you need to go through the process of forming your business.
Obtain Licenses
Depending on your business type and location, you will need a variety of city, county, and other licenses. Your healthcare business attorney should help you with this to make sure you don't miss anything.
Get Liability Insurance
Tell your insurance agent which treatment types you offer so you get a liability insurance plan that covers it all. Your physicians should also have their own liability insurance coverage.
Get Financing
Opening a business costs a lot of money, and a pain clinic is no exception. You may have money saved up, but you will likely also need one or more loans to get started.
You must be able to afford the salaries of all your employees before you even start. You may also choose to contract clinicians as opposed to hiring them full time.
Hire Clinicians
You should have a variety of clinicians for your pain management clinic. Some examples include:
Acupuncturist
Physical therapist
Occupational therapist
Reflexologist
Massage therapist
Personal trainer
Nurse practitioner
Network and Market
As with any business, you need to get your name out there. Network with different facilities, such as:
Hospitals
Local physicians
Neurological practices
Orthopedic practices
Gerontology practices
Need a Loan to Open a Pain Clinic?
If you think you're ready to open a pain clinic of your own, you may need financing. First Union Lending is here to help.
We have nine different business loan types to choose from. This means that we're uniquely qualified to help you find the perfect loan to open your small business.
Applying for a business loan doesn't affect your credit. Better yet, your business loan may be approved as soon as the same day.
To discuss our business loans with one of our lending experts, click here or call 863-825-5626. We'll talk about our various business loans and help you find the right one to open your pain clinic.
Get started with the process now by learning more about our business loan types here.