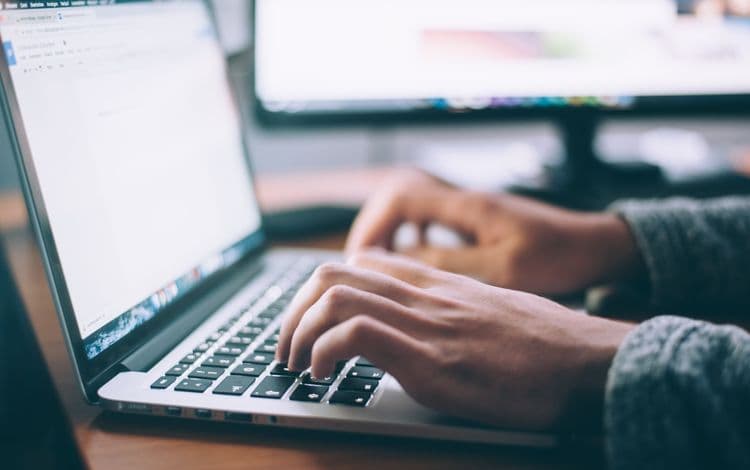 Tips and Tricks of Writing a Business Loan Request Letter
In applying for a commercial loan from a bank or from the SBA, odds are you're going to have to present a cover letter. This is basically your loan request letter. The underwriter will look at this among the first pieces of documentation they examine in terms of your application, so you want to be sure that it is well crafted, does what it needs to do and makes a terrific first impression.
So how do you write such a loan request letter, and what components should go into it? In this article, we cover the details of the said letter and offer a template that you might be able to use for your own purposes.
When to Draft a Loan Request Letter
Most companies aren't aware that they do in fact need a loan request letter. There are essentially two instances in which you will. 1. When asking for a loan from a traditional bank and 2. When applying through the SBA program, they will almost always request such a cover letter.
You do not however always need to include a loan request letter with your application. For instance, if you're applying for a loan through an alternative lender or if you are looking solely for equipment financing then you will not need this letter. Also, in applying for a business line of credit this probably will not be required.
Preparing to Write a Loan Request Letter
The letter, of course, needs to be well written and paint a detailed picture of your business and its financial needs. Other than that, you want to back it with solid facts pertaining to the company. Make sure that you have on hand info regarding your credit score. If you see any discrepancies address them immediately. And have all of your business financial statements accessible so that you can reference these if need be.
The credit score gives the lender insight into what type of credit risk you might be. If you are a good risk, the odds of being approved increase greatly. And your financials show the lender what your company is all about beyond just a score. The financial statement should include profit and loss statement, balance sheet, and a cash flow statement as well.
How a Loan Request Letter Should be Formatted
As with any formal letter, there is a certain formula as far as formatting that you definitely want to follow.
Header and Greeting:
At the top of your letter you will need to include the following:
Name and contact information
Date
Name, title and contact information of your loan agent
A subject line
A greeting
Summary of Your Request
You want to begin the letter by stating the purpose of writing it and why your business needs to borrow money.
Basic Business Information
This includes:
Company name
Legal structure (sole proprietorship, partnership, LLC, S-corporation, etc./)
What you do
Years in business
Annual revenue
Explanation
The lender is going to need to know the purpose behind why you need the loan in the first place. Explain what you'll use the cash for. You want specifics here and you want to offer a brief overview of how you plan to attain your goals once you do have funds in hand.
How Will You Repay Your Loan
This is critical. The bank, of course, wants to be assured that you will not be delinquent or default in any way. You can provide for instance:
A summary showing business growth over the past year.
A potential repayment schedule.
Your cash flow projections.
The end of your letter needs to have:
Reference to the attached documentation
Concluding paragraph asking them to review your application and thank them for their time.
Your signature
Sample Template
[NAME]
[TITLE]
[BUSINESS NAME]
[BUSINESS ADDRESS]
[CITY], [STATE] [ZIP CODE]

[DATE]

[LOAN OFFICER'S NAME]
[TITLE]
[COMPANY]
[ADDRESS]

Re: Small business loan request for $[AMOUNT]

Dear [LOAN OFFICER'S NAME]:

The reason for my letter is to request a small business loan for $[AMOUNT]. The loan will be used for the purpose of [PURPOSE HERE]. [BUSINESS NAME] represents a growing company that actively and proudly serves clients in the [INDUSTRY]. If you visit our website you can learn more about what we do and see how successful we've become.

[BUSINESS NAME], a [LEGAL STRUCTURE], began in [DATE] with [NUMBER] workers. Over the past [NUMBER OF YEARS] we have grown consistently and now employ [NUMBER] workers.

With an annual sales revenue of $[NUMBER] and a net profit of $[NUMBER], we've been able to maintain positive cash flow and are confident that we will continue to do in the future.

The reason for the loan will be not only to foster continued growth but also to hire on a full-time bookkeeper and sales representative. The amount requested is the predicted cost of salary plus benefits for these new roles.

Because of our positive cash flow situation and given our monthly budget, we have ample funds to cover monthly repayment. Our projections suggest that by adding these two new positions we will, in fact, generate more revenue and thus be more than capable of repaying the loan in full within [NUMBER OF YEARS].

Attached, is our most recent financial statements, as well as our business credit score report. We are confident that you will find us a safe credit risk. Thank you for your time and consideration. I look forward to working with you.

Very truly yours,

[SIGNATURE]
[NAME PRINTED]
The Importance of the Loan Request Letter
Again, when working with a traditional lender or the SBA, this letter will be of significance. This is your chance to "speak" to them via the application packet and really make your case. The above template is just an example. Of course, you want to inject your own story and your own personality into it. Just always make sure to follow the proper formatting guidelines. There are some trial and error involved as far as creating your perfect letter draft, but if you include all pertinent details and use a professional tone, you will get there.
At First Union, we have worked with many small businesses regarding loans. We offer loans from short term loans to lines of credit. To find out how we can help you, call today!