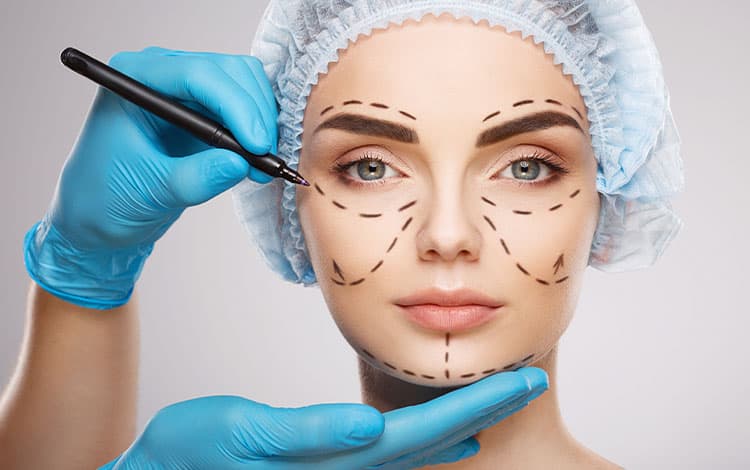 This is How Social Media Is Impacting Plastic Surgery
Recently, plastic surgeons have seen a 31% increase in patients who want to look like social media versions of themselves. That's a massive amount of potentially increased profits in the world of plastic surgery.
Let's talk more about how social media is impacting plastic surgery and how you may consider taking advantage of it.
Different Expectations
People used to bring pictures of celebrities to describe to their plastic surgeon how they wanted to look. Now, they show filtered and FaceTuned versions of their faces. They are looking to resemble an idealized version of themselves rather than somebody else.
On the one hand, it's nice that patients are less interested in looking like somebody else. On the other hand, they often don't understand that surgery can't necessarily match up to digital alterations.
"Snapchat Dysmorphia"
It's easier than ever to edit photos to look like an idealized version of ourselves. However, that can lead to increasing dissatisfaction with how we look.
"Snapchat dysmorphia" can make people so self-conscious that they develop body dysmorphia. Body dysmorphia involves intrusive thoughts about perceived flaws in a person's appearance. It can become quite a serious and potentially lifelong struggle to manage body dysmorphia.
Body dysmorphia can lead to eating disorders. Or, as we're talking about here, a desire for unnecessary plastic surgery to strive for an ideal that doesn't exist.
More Specific Requests
Since many patients know the areas they like to edit on their faces, they tend to have very specific requests. A little bit of filler here, a little bit of Botox there. They are telling plastic surgeons what they want rather than asking what they suggest to achieve a certain look.
Lips, jawlines, chins, and around the eyes are common places for people to want work done for improved selfies. Social media is affecting more than just how people feel about their faces.
Hand rejuvenation procedures are becoming increasingly common. This is especially true of those who want to show off pictures of an engagement ring. Hand rejuvenation may involve anything from lasers to fillers to an all-out "hand lift."
New Guidelines
Up until 2017, there were no guidelines about how plastic surgeons should handle people asking for "selfie surgeries." The American Society of Plastic Surgeons introduced guidelines about social media in 2017.
There is still a lot of grey area about the morality of performing surgeries to look like an edited picture. Some surgeons will perform just about any surgery a client asks for. Others try to be upfront and realistic about what they can and can't do to help the client look the way they want.
Fillers, injections, and lasers are one thing. Is it ethical to do a full surgery on somebody who doesn't need it, though?
Future Expectations
Unfortunately, no matter what procedures somebody gets, they'll likely start editing their photos again post-surgery. They will find new things wrong with their face and want more work done to match the newly edited photos. They may never feel satisfied that their actual face matches up to their social media face.
Lost Sense of How We Look
Some people who go to a plastic surgeon can only use photos of their faces to describe what they want. Hand them a mirror to look at their faces, and they have a harder time pointing out their trouble spots.
Thanks to filters, lighting, and different camera angles, nobody looks as good in real life as they do in pictures. It's unrealistic to expect your entire face to always look the way it does in a tweaked photo.
Increased Self-Awareness
In a world of constant selfies, people in general and women, in particular, are more self-aware about how they look. Somehow, seeing yourself in a photo is different than looking at yourself in a mirror.
With increased self-awareness comes increased self-consciousness. After all, there's a lot of pressure to look up to everybody's edited photos and not just your own.
It was hard enough when women were constantly bombarded by images of airbrushed and Photoshopped women in magazines. Now, they must see idealized versions of nearly all the women they know, all day and every day.
Looking to Expand Your Plastic Surgery Practice?
Are you considering a business loan to expand your plastic surgery practice to accommodate the millennials coming in for "selfie surgeries"? First Union Lending can help.
They have 9 types of business loans to fit your needs. Lending specialists are standing by to help you find the right business loan to help you expand your business.
To get started, just click here or call 863-825-5626. Applying for a business loan won't affect your credit, and you could be approved as soon as today.
With today's selfie-obsessed culture, now may be the perfect time to expand your practice.