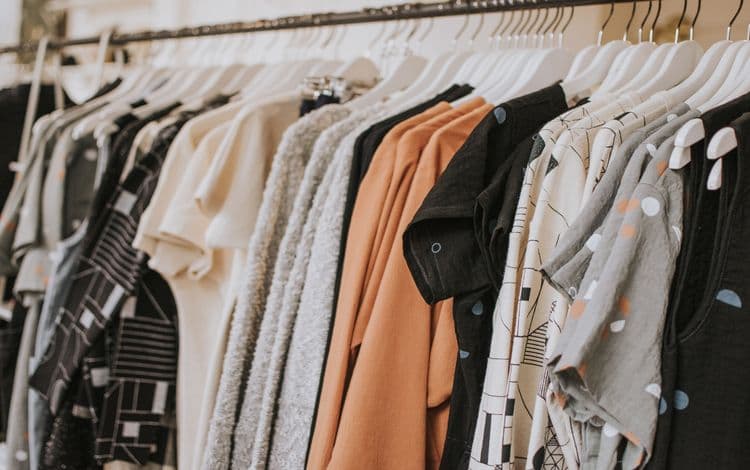 The Rapidly Expanding Resale Market
So why is resale so seemingly hot? Companies such as ThredUp for one. Recently their offerings have been seen for sale through the likes of Macy's, Banana Republic, Nordstrom, and Hollister, among others. After adding these companies to their list of resellers, ThredUp's sales increased by over 250%!
Especially now as money gets tighter, people are even more willing than before to purchase pre-worn clothes. A recent survey showed that 82% of people were okay with buying secondhand items versus 70% in a 2019 survey.
Experts predict that over the next decade, secondhand clothes sales will likely double from what they are now. And given what we've all just been through, it is easy to understand why. More affordable and yet still of quality, resold clothing is certainly in demand.
The company's inventory currently stands at nearly 800k garments. And the brand names associated with these items are among some of the most recognized: Louis Vuitton, Gucci, Halston, Burberry and the like.
Preparing now to partner with Walmart, the company is eager to help people get access to higher-end, designer names but at prices, they can afford. Everything from traditional clothing items, to footwear, to otherwise expensive handbags, will become a part of Walmart's new digital shopping experience courtesy of ThredUp. And in a time when money is tight for so many people around the country, this is ideal.
This secondhand market is only poised to grow even more substantial as department store numbers—even before the events of early 2020—have been way down. To give you an idea, in 2019, the market share for department stores was down to just 13%. Projections show that within ten years that number will hover only around 7%.
Founded in 2009, ThredUp is headquartered in San Francisco. Originally it was intended to be a site where people could go to share men's dress shirts. In 2010 it brought in women's clothing and also added children's s—this proved to be their biggest success at the time. Now that company is part of a collective which beyond just apparel offers electronics, as well as other types of products. Many are expecting it to go public fairly soon given their astronomical growth and the diversification of their business model. Regardless, there seem to be no signs of people shying away from purchasing second-hand items such as clothing; in fact, if anything this will become a truly robust sector of the US economy moving forward from all of this.
First Union Lending wants to partner with you. During this difficult time, so many small businesses are in dire need of financial help. We create custom-tailored loan programs for every one of our clients—no off the shelf approach with us. From short term loan to lines of credit among other such programs, we likely have the optimal lending solution for you. Call today and let's get started together!