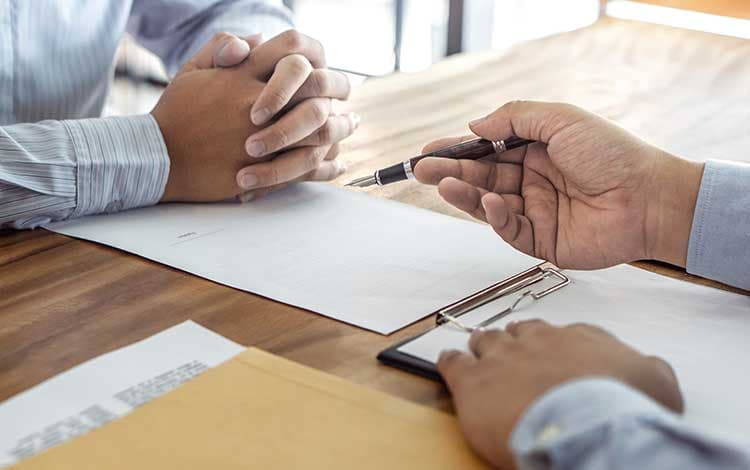 The Most Common Requirements for Business Loans
SBA loans are perhaps one of the better loan programs for which you might consider applying. They have low-interest rates, and because of the security involved banks feel better about lending to small companies. Even though some of the criteria may seem somewhat stringent, there are ways that you can prepare to facilitate the SBA loan process.
So what exactly do you need to know as you ponder the questions of whether or not to apply for an SBA loan…Below we break down some of the most common requirements associated with applying for and getting an SBA loan. Avoiding those mistakes that some applicants make is imperative if you want to have a chance at securing the money your business needs.
Consider the Following Before Applying
What does an SBA loan entail? Of course, you're going to spend time gathering your documentation and filling out the requisite paperwork, but having a firm grasp on the overall loan itself and loan process is pretty significant as well. The more you know, the better your chance will ultimately be of getting the financing that you seek.
A Question of Credit Score
More importantly, the question is what's the difference between a personal score and a business credit score. So why does it matter? With an SBA loan, they are going to want to see both; however, the business score will be the one that they weigh heaviest. An excellent personal score is essential, but that business credit score needs to be there.
The higher both scores are, the better chance you have of qualifying. Your credit score is merely a way for the lender to see that you are trustworthy, that you repay debts and that you do so on time.
Purpose of the Loan
You are applying for a business loan because you have a use for the money. The lender will want to hear more about this. Perhaps it's for new office space, more equipment, or you're buying out a smaller firm. Whatever the reason, thoroughly outline it in a business plan that you present to the lending institution. Also, by knowing the exact purpose of the loan, the lender can better establish the terms and interest rate.
Amount Required
Also in your business plan, you should specify the amount of money your business requires. With bigger banks, they tend to like higher dollar amounts (6+ figures/). If you need less than this, you may think about going another route. Perhaps an SBA microloan or reach out to an alternative lender.
What Type of Company Are You
How your company is structured can impact your ability to qualify for an SBA loan as well as other types of loan products. In some cases, only incorporated entities might be eligible.
Before you do anything else, make sure you know what type of entity you are and consequently what sort of loans this may disqualify you from or qualify you for. If you are a corporation, be sure to have the articles of incorporation to show to the lender when asked.
Steps to Qualifying for a Small Business Loan
Many of our clients do inquire about what exactly it takes to get qualified for a small business loan. Here we offer a step by step guide outlining the process.
Step 1: Research Lenders
Every lender is different. Sure, there are relatively uniform standards to which many subscribe, but there are nuances. Learn them. Additionally, with an SBA loan, there are specific industries that are not eligible for this type of funding. These include gambling, nonprofits, MLMs, and consumer cooperatives to name a few.
If your small business is a for-profit, US-based company then you are still eligible for an SBA loan as long as your company doesn't fall under any of the above categories.
Step 2: Becoming Credit Worthy
Of course, one of the most critical considerations in any loan application process is determining whether or not your business has the capacity to pay back the loan. This in part is determined by looking at credit score, but also there will be other factors taken into consideration. Don't worry, if you do have a bad credit score—some lenders do offer programs directed toward those with less than stellar FICOS, which is generally anything below 700.
Step 3: Have a Plan
Especially for small businesses, having a business plan is a necessity. Investors really will not take your application seriously without one, so it is crucial that you draft a detailed and professional plan to present to them.
The business plan should include: an executive summary, an overview of the company's structure, a description of what you sell, and also, perhaps most importantly, a breakdown of how much you need and the proposed use for the funding should help you get it.
Step 4: Prepare Documents
Have those documents organized and ready to go—this really can help to facilitate the process. Every lender is different in terms of what they might ask for, and it could also be dependent on the type of loan product you're seeking. Some of the documents you may be asked to provide:
• Bank statements
• Licenses
• Tax returns
• Balance sheets
• P&L statement
• Incorporating documents
Step 5: Put Up Collateral
In some cases, you may be asked to put up collateral to secure the loan. This lessens the risk for the bank and makes your application more attractive. If you cannot put up collateral this doesn't necessarily disqualify you, however, it may make your chances of getting approved more difficult.
Types of Business Loans Available
The good news is that there are quite a few options when it comes to getting small businesses the money they need. We offer many flexible loan products that can help you expand, hire more staff, even buy real estate. Some of the financing solutions we feature include SBA loans, short-term loans, equipment loans, lines of credit and merchant cash advances.
So if you have been in business for a while and consequently have a decent credit score to show for it, your options are even broader. Contact First Union Lending today for more details!