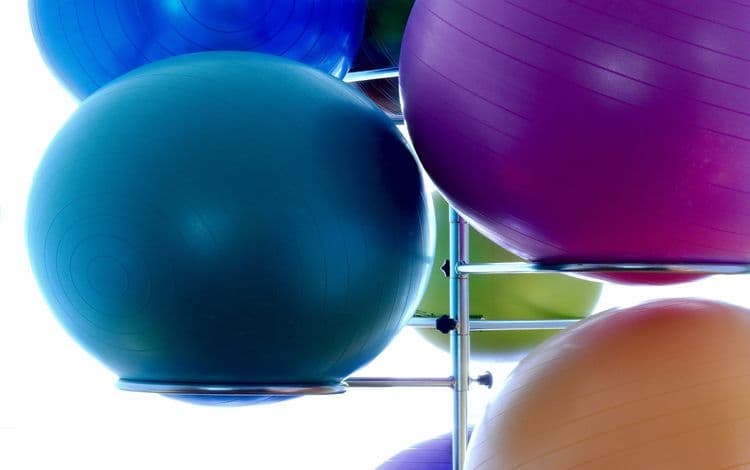 The Equipment Needed to Open a Physical Therapy Clinic
Opening a physical therapy clinic is exciting, but physical therapy equipment can be costly. How can you make sure you get all the equipment you need without destroying your budget? Here are some suggestions on the equipment you need to open a physical therapy clinic. We'll also cover tips for helping you decide what you need right away and what equipment can wait until your clinic is established.
Tips to Help You Decide the Most Important Equipment to Open a PT Clinic
While it's tempting to buy every piece of physical therapy equipment available, it isn't the right business decision. You shouldn't invest in every piece of equipment before your business has a chance to get off the ground. However, how do you decide what you must buy now and what can wait?
Write a list of the joint problems, diagnoses, and patient populations that you plan on treating.
Create a second list of the most critical equipment for each category.
Rate each piece of equipment on its level of importance, with five being the most important and one being the least important.
Rate how versatile each piece of equipment is, with five being the most versatile and one being the least versatile.
Start with the highest-rated pieces of equipment for the most cost-efficient way to open a physical therapy clinic.
Types of physical therapy equipment You Need to Open a Physical Therapy Clinic
It's easy to get carried away buying physical therapy equipment dedicated to physical therapy. However, don't forget to budget for things like computer software, waiting room furniture, business cards, and more. Here are some of the types of equipment you need to open a physical therapy clinic.
Office Equipment and physical therapy rooms
At a minimum, you will probably have a reception area, one back room office and a physical therapy room. It would be best if you made sure each space has what it needs, such as:
Chairs
Desks
Computer with appropriate hardware and software
Cash box and credit card processing machine(s/)
Patient chart materials
Filing cabinets
Business cards and stationery
Brochures
Multi-function copier/fax/scanner
Other physical therapy equipment
Other Business Supplies
While not relating directly to the back office or reception desk, don't forget to include these other business supplies:
Waiting room furniture
Cleaning supplies
Doormats
Trash cans and bags
Coffee maker
Refrigerator and microwave for the breakroom
Other breakroom supplies
Washer, dryer, laundry basket
Medical and First Aid Supplies
Accidents happen, and you should prepare for everything from a paper cut to an injury to a heart attack:
AED (automated external defibrillator/)
Ace wrap
Band-Aids
Cotton swabs
Tongue depressors
Gauze
Athletic tape
Rubbing alcohol
Educational Materials
A big part of physical therapy is helping people understand their injuries. Another is knowing how to properly execute their exercises to help improve their injury without the risk of making it worse. Some physical therapy equipment that can help with this include:
Skeleton
Posters
Anatomical models
Tablet or computer for patient education
Testing and Measuring Devices
Don't forget to include the tools that can help you assess your patients' progress. Make sure you include things like:
Thermometer
Stethoscope
Blood pressure monitor
Tape measure
Goniometer
Dynamometers
Reflex hammer
Neurological testing instruments
FCE testing equipment or system
Video analysis hardware & software
Basic Modalities
To have an excellent physical therapy clinic, you need more than just big equipment. Smaller things that can make a big difference include:
Ice packs
Small freezer
Ice massage cups
Massage cream
Vaso pneumatic compression device
Hydrocollator with hot packs
Electrical stimulator with electrodes
Iontophoresis unit
Paraffin bath
Traction unit, table, and accessories
Exercise and Fitness Equipment
Exercise is a big part of the physical therapy process. Consider including some of the following pieces of equipment in your physical therapy clinic:
Treadmill
Gym ball
Medicine balls
Foam rolls
Dumbbells
Pulleys
Resistance bands or tubing
Putty
Cuff weights
Supine shuttle-style leg press machine
Stationary bike
Upper Body Ergometer
Multi-purpose, multi-joint, adjustable resistive machine
Balance boards
EMG biofeedback or diagnostic equipment
Wall or parallel bars
Basic PT Equipment
Now, the equipment you've been waiting for: Here is some of the equipment you should consider investing in:
Treatment tables
Mirrors
Step stools
Linens: towels, blanket, sheets, gowns, pillows, pillowcases, etc.
Gait belt
Variety of bolsters, wedges, supports
Orthotics / Splinting materials
Taping supplies
Treatment room cabinets, chairs
Therapist stools on wheels
Exercise steps
Various assistive devices
Need Financing?
While some physical therapy equipment can wait, it does require lots of money to get the minimum equipment necessary to get your physical therapy clinic up and running, and equip your physical therapy rooms.
First Union Lending has a wide variety of small business loans to help you get the best loan for the equipment you need to open a physical therapy clinic. Not all loan types are created equal, so click here or call 863-825-5626 to speak to a lending specialist about the best kind of financing for your needs.
We can help you bring your dream of opening your physical therapy clinic to life. call us today, or fill out the form above to get started.