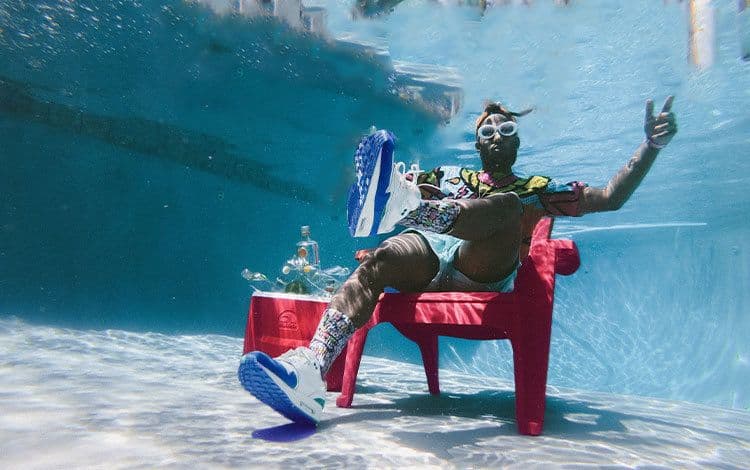 The Benefits of Switching to 4-Day Workweeks in Your Small Business
Have you been considering switching to a 4-day workweek in your small business? As people strive for a healthier work-life balance, 4-day workweeks and other flexible work schedules are becoming more popular. Let's talk about the benefits of switching to a 4-day workweek.
How to Schedule a 4-Day Work Week
Many people think of a 4-day work week as being four 10-hour shifts per week, usually Monday through Thursday. However, that isn't the only way to schedule a 4-day workweek.
Some companies find that productivity increases so much that their employees can work four 8-hour days and be just as productive as working five 8-hour days. When employees must finish the same amount of work in less time, they tend to be more focused and productive to accomplish that goal.
Also, a 4-day work week doesn't mean that everybody needs to work Monday through Thursday. Indeed, many businesses need to be open five to seven days a week. The three days off can be any days of the week and don't need to be all together.
Benefits of a 4-Day Work Week
There are a ton of benefits to a 4-day workweek for both your employees and your business. Here are some of the top benefits.
Increased Personal Time -  The biggest benefit of a 4-day workweek is more personal time. Even if people work the same 40 hours, but in four days instead of five, they can eliminate a whole day's commute to have additional free hours. More than that, though, is that three days off feels like more time, even if the hours are the same.
Environmental Benefits - In many metropolitan areas, people drive as much as one or two hours each direction to work. Imagine how much less gasoline would be used and how much less carbon dioxide would be released if a whole day's commute was eliminated from millions of workers' weeks.
Reduced Utility Consumption - Your employees aren't the only ones who will benefit from shorter workweeks. If you can close your office one extra day each week, you can reduce your utility bill by as much as 20%. That can add up to some real savings for your small business.
Reduced Stress - In one study, employees who switched to a 4-day work week reported a 7% decrease in stress. Reduced stress leads to happier, more productive employees and a better work environment.
Increased Productivity - Many companies who have switched to a 4-day work week have discovered increased productivity. People spent less time filling their hours with things like social media and more time striving to complete their work.
Better Work-Life Balance - One of the most important reasons to switch to a 4-day workweek is for a better work-life balance. Many people feel they don't get to spend enough time with their families or hobbies. A better work-life balance leads to happier, more fulfilled employees.
Easier to Hire and Retain Quality Employees - As the idea of a 4-day work week becomes more popular, employees will start seeking it out as a benefit. You may have more qualified applicants to choose from when hiring, and current employees are more likely to stick around.
Potential Downsides to a 4-Day Work Week
Like anything, switching to a 4-day workweek can come with some downsides.
Potential Increased Costs - If you don't gain increased productivity, there is a chance that switching to a 4-day workweek could increase your business costs. You could end up paying your employees the same amount of money for less work.
May Have Decreased End-of-Day Productivity - If you go with a schedule of four 10-hour days to maintain a 40-hour workweek, productivity may drop considerably at the end of each day.
Could Attract the Wrong Employees - You could attract better employees with a 4-day workweek. However, you could also attract people looking for an "easier" job who may not be as productive.
Daycare Difficulties - Many daycare facilities are only open long enough to accommodate parents with 8-hour workdays. Switching employees to four 10-hour shifts could complicate daycare for working parents.
Inconvenience for Customers - If your customers are used to reaching you five days a week, they may be inconvenienced if your office is closed an extra day each week. However, you may be able to compensate for this by giving your employees different days off.
What About Flexible Time?
4-day work weeks aren't the only way to help employees achieve a better work-life balance. There are a lot of ways to incorporate flexible time into your small business.
For instance, you could allow your employees to come in as early as 7 am and work as late as 7 pm. That could help early birds and night owls become more productive.
If your employees can have 24-hour access to your building, you don't necessarily even have to have specific hours. You could dictate that each employee must work a certain number of hours each week or month and let them decide when to work.
You could also incorporate spending some time working from home. With all the online tools these days, there may not be enough reason to have your employees come into the office every day.
Need Financing for Your Small Business?
First Union Lending wants to be the first place you turn to for your small business financial needs. If you need a business loan, we have 9 to choose from.
Our lending experts enjoy helping small business owners to find the right business loan to start, grow, or expand their company. Your business loan could be approved as soon as the same day, and applying won't affect your credit.
To discuss our business loan types, click here or call 863-825-5626. Let First Union Lending help your small business thrive.