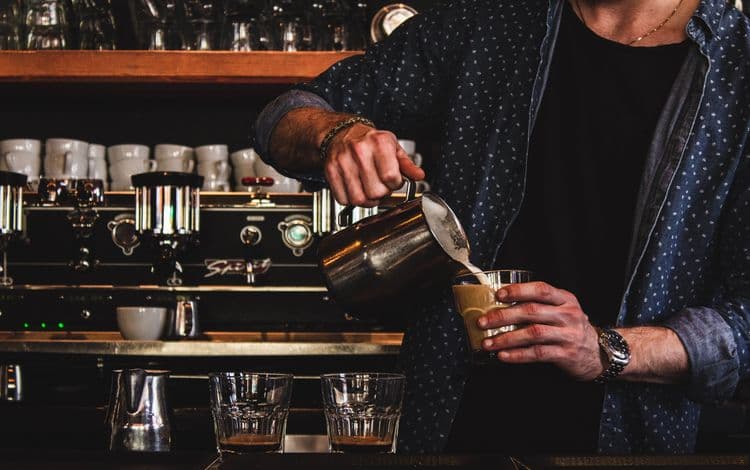 The Advantages of a Sole Proprietorship
When you start a business, any kind of business, you are going to be facing some challenges, obstacles, and downright hurdles that may seem overwhelming at times. You are going to be wearing numerous hats and doing many tasks yourself as you don't necessarily have the resources to hire a huge team, to begin with. From dealing with customers to budgeting to advertising, you are responsible for all of it. So what can you do to try and make things easier on yourself as you set out to begin your business? The type of business you form could have an impact on how difficult or easy things are in the initial phases of your company. That is to say, if you have a more involved business structure, like a C Corp, for example, the associated details will just add more to your already full plate. Whereas, if you set up your company as a sole proprietorship, you could have a much easier road in the early days. In this article, we look at some of the advantages of setting up a sole proprietorship.
A breakdown of the advantages of a sole proprietorship
Yes, there are going to be some drawbacks going into things as a sole proprietorship. But the reason why so many new companies start this way is that establishing this type of business entity is so incredibly easy and does have numerous benefits.
Less paperwork and red tape to get started
When you establish a corporation or even an LLC, you are, in some cases, going to be facing substantial amounts of paperwork, especially in setting up a corporate structure. There is the article of incorporation and all of the other required documentation that must be filed with the state. Most have to hire an attorney to help with the process. With a sole proprietorship, however, this is not the case. No paperwork needs to be filed (unless you are going to be operating as a DBA, then you'd need to file with the county clerk's office/). So how exactly do you become a business if there is no need to file any paperwork or jump through other such hoops? Basically, as a sole proprietorship, you become a business because you are operating as a business. It is as simple as that.
This is not to say that you may not need a license or permit to operate. This will be dependent on your business type, industry, and location. You always want to check with local governing bodies to see what permits/licenses if any are required to get started.
Taxation advantages
One of the major benefits of setting up a sole proprietorship comes with the tax issues. Far more straightforward than with a C corporation, your taxes for the business are simply run through your returns; for all intents and purposes, they are the same. You also are not required to get an EIN as a sole proprietor, though you can opt to do so if you choose. You would just use your social security number for tax purposes.
The way taxes work with sole proprietorships is that all business profits and losses, as noted, are recorded on your returns. This way you do not have to worry about paying separate business taxes. You would complete form 1040 and a Schedule C to report the profitlosses for the year and that is all there is to it as far as taxes go when you have a sole proprietorship.
Fewer fees involved
One thing every entrepreneur is well aware of is how tight the budget is in the early days of a company. And so, having to pay exorbitant fees for establishing your business entity just may not be all that feasible. Registration fees, depending on structure type, can start to add up, substantially sometimes. The great thing about being a sole proprietorship is that you don't have to register with the state and so you thus avoid any such fees connected with doing so. That doesn't mean you won't have any associated startup costs and fees, but they are going to be far less than you'd encountered with some other business types.
Easier banking process
For many new businesses that are set up as LLCs or S Corps, they will have to apply for a business checking account to get their business started. This is not the case with a sole proprietorship. You can get started with the personal checking account you already have. In the short term, as you are just beginning to get off the ground and especially if you are a relatively small one or two-person company, this could be ideal.
However, as the company matures, you most likely will want to look into a business checking account even if you are a sole proprietorship. Keeping your business and personal finances separate is so critical to the health of any business. When those lines get blurred, you begin to lose track of expenses and revenue, and then you could end up with a mess come tax time. If you opt to just keep it as one checking account—personal and business—then you want to have very thorough records to differentiate between funds.
More streamlined ownership
Versus what corporations or even some LLCs deal with, as a sole proprietor, you are the owner of your business. In other words, you are not having to deal with the opinions of shareholders or boards of directors. The control rests solely in your lap and you thus get to make your own decisions without having to defer to others. Because of this simplified ownership structure, you can focus your time and energy on more important matters as well—taking care of the day-to-day operations, managing your budget, ensuring customer satisfaction, all of those elements that go into building a successful business. A sole proprietorship also offers you more privacy than you'd get with other business structures. You don't have to provide reports or disclosures to stockholders and board members. The bottom line: you control your business as you see fit.
First Union Lending works with small businesses getting them the cash they need when they need it. Call today!