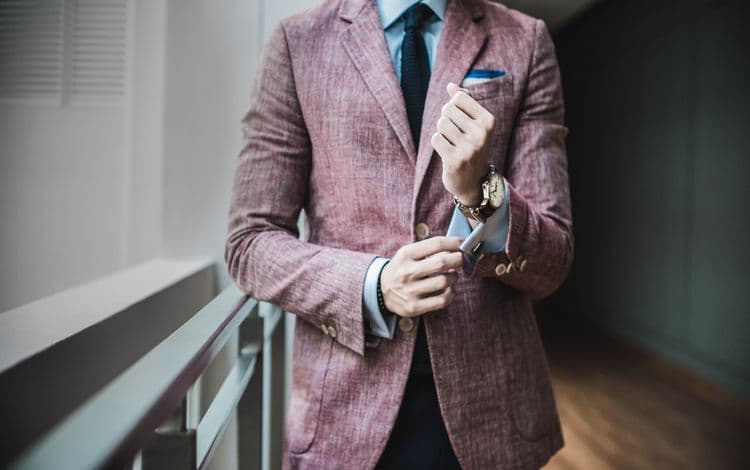 Some Small Business Management Tips from Top CEOs
Managing a small business is no easy task. You supervise employees, manage operations, oversee finances and budget, the list is virtually endless. Sometimes thinking about your day to day to-do lists can be head spinning. That said, it never hurts to ask those who've "been there - done that." Below are a few tips for successful business management gathered from top CEOs from around the globe.
1. Make Sure Employees Feel Empowered
Especially for those smaller companies, employees should feel included in decisions—they should feel connected to the leading voice or voices in the firm. Being recognized for their contributions regularly is huge in terms of building morale and motivating them to perform at optimal levels.
2. Allow for Greater Employee Growth
Those who work for you want to learn from you; they also want the opportunity to grow within their role and thus acquire new skills and knowledge. Training is hugely important in our current climate. Make no mistake about it, employees are looking for opportunities to improve.
3. Have Systems in Place
You may be starting as a one or two-person operation, that said, it is never too early to start getting the requisite systems in place so that when you do grow, you are positioned to lead your team seamlessly. Even just by being able to bring new people in and thereby teach them the business given the systems you've set up, greatly facilitates your life. Plus, it makes it so much easier to scale operations accordingly.
4. Give Up Some Control
Most entrepreneurs believe that starting they have to do everything themselves. This is a shortcut to burnout. Figure out what your best assets are, play to your skillset and then delegate those tasks that may not be within your wheelhouse to others more qualified.
5. Take a Big Picture Approach
You work every day at your business; you are consequently working within the context of the business—but are you working on the business as a whole. It is easy to get caught up in the small stuff. But if you're constantly dealing with small fires, how are you helping your business grow at all. Think about your vision for the future—you need to devote some time to achieve that larger goal. Make your team aware as well of what you are ultimately striving toward.
6. Hire Like-Minded People
People can be trained, but attitude is something innate to every individual. Are they on the same page as you? Do they have similar goals? In general, how would you rate their attitude? This is critical to think about, otherwise, you may be stuck with employees who only make life harder for you.
7. Keep With Your Processes
Document everything as far as business processes are concerned. Have a standard operating procedure in place, and make sure your team abides by it. This is also necessary as far as hiring new people goes. You want to ensure that everyone understands the protocol. Make sure you have a manual to this end.
8. Encourage Transparency
Your company culture should be centered on transparency. Feedback should be encouraged among all stakeholders. Your team will come to trust you more and listen to you more if you start right out making sure they know that yours is a firm built upon the foundation of honesty and transparency.
9. Don't Lose Sight of Your Budget
The budget truly is the basis for just about everything connected to running a business. Knowing exactly where it stands and what's more, using that budget as a de facto guideline will help you to know when you need to up your sales game and it will also serve as your blueprint for growth.
10. Cut Down on Costs
By the same token understanding and following your budget will also enable you to see when and where you need to start cutting costs. Especially during these challenging times, reducing wasteful expenditures is going to be essential. Also, be sure to look at any relevant tax breaks that may apply to your business.
11. Keep Track of Progress
That is to say, you should consistently be evaluating (and re-evaluating/) your business model. Every quarter takes a step back, see what is and is not working as far as operations go. If you keep on a path and stick to processes that simply aren't getting it done, then you could easily jeopardize the future of the company. Always be looking at everything you can to assess the bigger picture.
12. Don't Be Afraid to Automate More
The great thing about the time we live in now is that almost any task can at least in part be automated. As an owner, you have a ton on your plate. So why not automate those things that you can and thus free up some of your otherwise valuable time. Invoicing and payroll for example are easily automated jobs that then leave you a few fewer things you have to worry about.
13. Keep on Top of Organization
Even if you think it is overkill—the more organized, the way better off you will be, and consequently, the better the business will run. Let spreadsheets become your best friend. Organize those critical documents and file them accordingly. A business can never have too much organization.
First Union Lending has been working hand in hand with small companies across the nation during this difficult time. We want to see our clients make it through this and come out stronger than ever. We offer short term loans, lines of credit, and merchant cash advances, among other such products. If you need additional capital to weather the storm, we likely have the perfect financing solution for you. And many clients receive the cash in their accounts within 2 business days—we get that things move quickly and you can't afford to just sit and wait for weeks or longer for your funds. Call today!