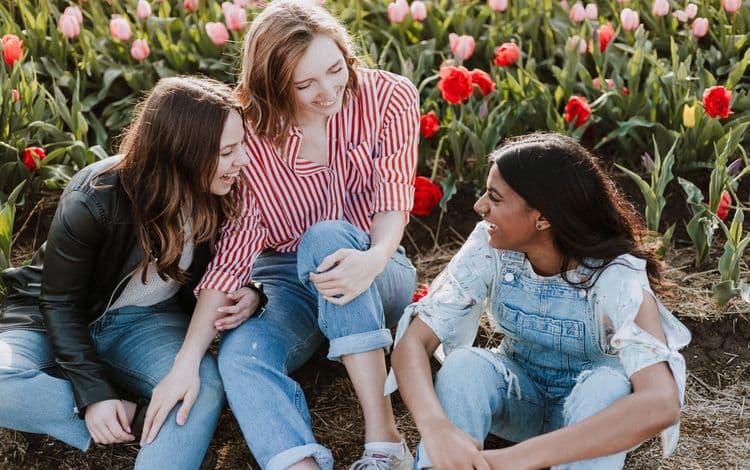 Small Business Loans For Women
While a growing number of entrepreneurs are women, women are still at a disadvantage nationally when it comes to procuring business loans. A recent study found that less than five percent of business funding in a given year went to women-owned businesses. In this respect, there is a gender gap issue at play. There are a variety of reasons women seek business funding, from purchasing inventory and equipment to covering payroll, their needs are no less pressing than those of their male counterparts. There are options available to women business owners seeking additional working capital for their company. Below are a few options that women can pursue in the hopes of ultimately qualifying for small business loans.
SBA Loans
The SBA of course doesn't issue the loans themselves, rather they back a percentage of the loan thereby securing it for the applicant. So if the borrower does not have the best credit history or perhaps not enough collateral, an SBA loan thus makes the borrower more attractive to a lender as there is less risk involved. The SBA loan options include 7(a/) loans which are the primary type issued to small businesses and can range up to five million in funding. Some small business loans only go up to fifty thousand, but for some smaller women-owned businesses a microloan could potentially be perfect for immediate capital needs. The SBA has an Office of Women's Business Ownership, that can be quite useful in terms of helping women business owners locate funding opportunities.
Online lenders
Many women entrepreneurs have turned to online and/or alternative lenders. The good thing about going this particular route for a business loan is that they tend to work much faster than more traditional lending institutions and they are not as stringent when it comes to such things as FICO and time in business. Alternative and online lenders also generally have a broad array of financing programs to include lines of credit and equipment loans. Some lenders that you can work with online can get the client the funding needed within 24-48 hours.
Other Small Business Loans
Doing a bit of legwork can help turn up other types of funding and small business loan options beyond just that offered through the SBA. Of course, women owners can approach banks and credit unions, but there are also private organizations for example invested in helping promote women-owned businesses. Small business loan amounts do tend to fall into the smaller category and repayment, therefore, is generally over a shorter term, but because of this there usually is greater flexibility when it comes to qualifying as there is less risk involved than say with a large, long term loan.
Improving Your Chances of Qualifying for Small Business Loans
Qualifying for a small business loan can be somewhat difficult depending on your circumstances. That is why the more you know, the more research you do, and the better prepared you are going into the process, the better your chances will be of getting approved for a loan.
Understanding what factors go into the qualification process is key. Lenders will be looking at a credit score, revenue, time in business, assets and liabilities, financial statements, business plan, and tax returns, among other such documentation.
Having all of these things organized and ready to go will help facilitate the process. Make sure everything is up to date, especially those key financial statements.
You also want to consider any options available to you as far as business financing goes. Small business loans differ, as do lenders. You want to understand how to compare those options so that you maximize your chance of approval and also are going after the best type of funding for your small business's needs. Look at such factors as interest rates, repayment terms, APR, the qualification required, as well as how long the entire process takes, start to finish.
You want to look into issues of collateral and personal guarantees. With some loan products you may be required to sign a personal guarantee which means if you default on the loan, the lender could go after personal assets to include property and retirement accounts. So keep this in mind as you explore financing options.
Choosing the Right Business Loan
The key is going to be to weigh your funding needs with your capacity to comfortably repay any loan. Knowing where your cash flow position stands are pretty important in this regard. In other words, do you have enough coming in versus going out to be able to make those monthly loan payments without feeling the pinch?
There are other ways as well that women business owners have found procuring funding needed for their business endeavors. Less conventional ways might include: approaching friends/family, exploring grant opportunities available specifically to women-owned businesses, taking to crowdfunding platforms with a new idea, looking to VCs or angel investors. There are pros and cons to all of these approaches when it comes to getting a business loan. By using venture capitalists, for example, you are having to give up a certain share of the company. In borrowing from family, if you cannot for some reason pay back the loan that could ruin the relationship. But then again, there may be plusses as well to go a less traditional route for your financing needs. It is all about taking the time to carefully consider all options and then understanding which might best suit your particular business model.
First Union Lending is here to help! Through the years we've worked with numerous women-owned businesses getting them the funding they need when they needed it. There is no one size fits all approach with us—we custom tailor all of our loan products to fit your individual needs. From short term loans and lines of credit to SBA loans and business credit cards, we can provide you a comprehensive business loan solution. So if you need additional capital to hire more staff, build out your office, or simply to weather the storm, we can accommodate you. Call today!