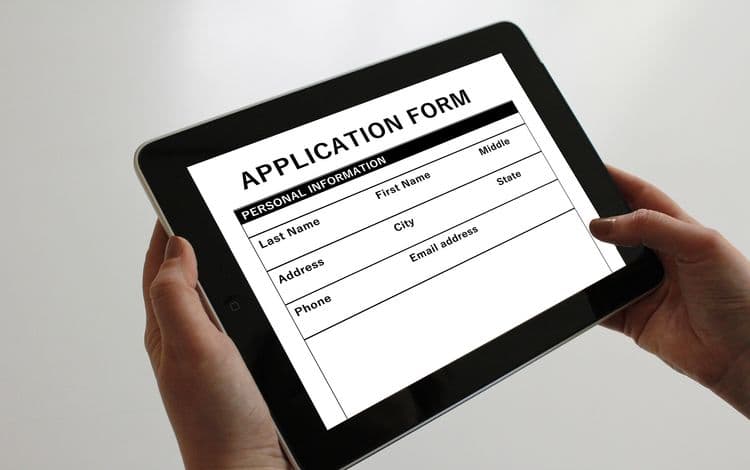 Small Business Loan Basics: Be Prepared Before You Apply
We frequently get asked by prospective clients about what is involved when it comes to getting a small business loan. So in this article, we wanted to address this directly. Covering items such as what you need to do prior to applying, the basic process that ensues, and what types of funding might be available for your company, we try to get to the heart of the question regarding how you go about getting your small business loan.
Loan Types Available
First off, you really do want to take the time to try and figure out exactly what type of loan might work best for your business situation. In order to do this, ask yourself the following: What do I intend to utilize funding for? How much money do I need? What is my time schedule as far as getting that money? And what can the company afford from a repayment standpoint?
In determining the specific loan type, you first need to have some sort of idea of why you need funding in the first place. For instance, let's say you're a construction company and you require a new bulldozer or backhoe—then you'll likely look into equipment financing options. Whereas, if it happens to be a slower time of the year and cash flow isn't where it needs to be, then perhaps you might go for a short term loan.
Timing, as they say, is everything. Usually, it goes without saying, that you would like the money sooner rather than later. Especially if, for example, there is a business opportunity that hinges on timeliness. Getting the cash now is thus imperative; an online lender will probably be your best bet in this situation, as they can often fund companies in 1-2 days.
The question of affordability is a critical one. Take on too much debt and you will only be hurting your business. Honestly evaluate your finances, see where current debts stand, get a handle on your cash flow and then figure out precisely what you can afford to pay back.
The type of payments will also come into play here. Whether daily, weekly or monthly, again you want to make sure that you will be able to cover whatever the expense associated with the loan, otherwise you will cripple your company and your credit score will take a hit.
Choosing a Business Loan Lender
There are several avenues you can explore when it comes to finding that ideal lender for your loan. More and more online and alternative lenders are getting into the game. This is good news as it means there are more options available and more lending institutions competing for your business. Again, figuring out what type of funding you need will ultimately help you narrow down the choice of lender.
Short-term funding
If your cash flow is hurting, or if you just need money to weather a downtime, a short term loan may be the ideal lending product for you. These can range from 5k to 1 million and often have repayment periods between 3 months to 18 months. The interest rates on this may be a bit higher, but the good news is depending on the circumstances, some can get the money in as little as one day.
Lines of Credit
A line of credit may be ideal for you depending on what you're going to use the money for. As with short term funding, the cash could be available in as little as one day. And the good thing about a line of credit is that you pay interest only on what you use—not the full amount of the line requested.
Business Credit Card
A number of lenders do offer business credit cards. As with a line of credit, there is the flexibility of only using the amount you need. Remember, with these, rates could be higher, so don't utilize more than you can pay back. And also remember to use the card for business only. Conflating personal and business expenses can be dangerous to the financial health of the company.
Long-term funding
More traditional loans can offer companies more money; however, keep in mind, qualifying for long term loans (repayment from 1-5 years/) is generally harder. The interest rates are lower and usually, with this type of loan, you're going to be working with a more traditional bank or lender.
When You're Ready to Apply for a Small Business Loan
Back in the day, applying for a business loan was quite a tedious process. Beyond the mountain of paperwork, it also took an inordinate amount of time. And to get a decision, could take weeks if not months. With the emergence of alternative and online lenders, that has all changed. Applications are online and can even be completed right from your phone.
In going to apply you will need (beyond the completed application/) tax documents, bank statements, profit and loss sheets, credit score, a voided check, and probably a few other pieces of information per the lender's requirements.
Getting approved is not guaranteed, though there are a few things you can do to better your chances. Be organized! Have everything ready to go beforehand. Even the little things count, so showing a lender that you are taking this seriously, that you have all your ducks in a row so to speak, certainly can't hurt your application.
Also, make sure you're being realistic. Don't inflate numbers or data. You want to be honest, especially about what you can afford when it comes to the loan amount. Be conservative as far as cash flow projections. Having your numbers crunched and making sure you're prepared from an economic standpoint is key.
At First Union, we've had the chance to work with many businesses across tons of industries. The ones that come to us with business plans, with organized information and with a clear and concise picture of their company's present and future tend to be the ones that thrive. We'd love to discuss your funding needs and see what we can do to help your small business grow. Call today!