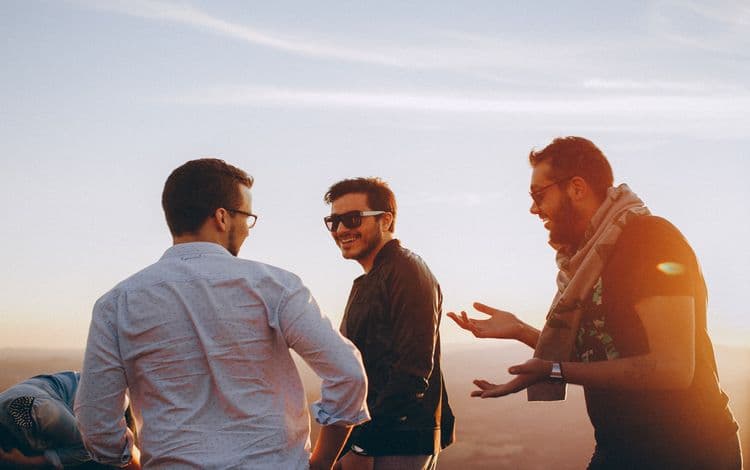 Small Business Ideas for Men – With Room to Grow!
Annually more than 600,000 small businesses open. You can see then that finding a small business idea for men that is original and that offers room to grow could be a difficult task in this type of environment. However, it's not impossible to find areas that aren't already oversaturated and in this way, begin your new business venture.
Smart business ideas for men are out there; it's about doing your homework, researching the various industries and aligning your skills and talents with gaps that need to be filled. Within the areas of healthcare and technology, for instance, there is certainly room to grow. You could also look into the food and beverage industry. Or how about auto repair?
Below we offer a list of small business ideas for men within markets that are not oversaturated. Remember though, it also needs to be about what you enjoy doing and what you are good at.
1. The Healthcare Industry
People are living longer. The baby boomers are reaching their golden years and are thus requiring more medical care. As such, the healthcare industry is growing rapidly—the next decade is predicted to boom when it comes to healthcare needs.
Among the top twenty fastest growing jobs, healthcare related careers account for almost half. From physical therapy to home healthcare aides, starting a medical-related business is most definitely a good idea.
Some of the pros and cons to consider in terms of healthcare as a business idea for men:
Pros:
Rapidly growing field
Don't necessarily need a huge staff to start
You get to help people
Cons:
May require an advanced education degree
Some of the equipment to get started could be expensive
2. Online Company
If you have always dreamt of working from home, then an online business may be the way to go. While yes, there are a lot of men going the online business route, there are still numerous untapped markets in which you could make a fair amount of money.
So what types of online business ideas for men are there…You could create items and sell them. Depending on your skill set, you could become a consultant of some sort. If you're a sports fanatic, why not sell sports memorabilia.
The great thing about starting an online business is that the upfront costs are generally low. Not to mention, the overhead is minimal compared to some other startups. Invest in a good computer, whatever software/hardware you might need, a reliable communication system and voila, you're good to go. Of course, you also are going to want a great website and perhaps for this you might look into hiring a professional developer.
Pros:
You get to work from home
You can go global
Low startup costs
Cons:
It could be a crowded market depending on your niche
Making products could get costly
3. Tech Sector
The technology sector is not slowing down anytime soon. In fact, it is one of the fastest growing fields in the country. It thus offers job security, the opportunity to work from home, as well as a challenging and ever-changing work environment.
One of the more prominent technology-based needs that companies now have is finding ways to avoid breaches and thus secure customer information. Starting a Cybersecurity company is a terrific idea and is one that is definitely in demand.
Just look at some of the massive attacks on major companies like Facebook for instance. As a cybersecurity companyconsultant you're responsible for things such as app security, information security, along with disaster recovery.
Pros:
Plenty of room for growth
You are helping to protect people's sensitive information
Cons:
You may need additional training to start
4. Restaurant/F & B
And it's not just the restaurant industry that is a good business idea for men. The food and beverage field is growing across the board. From food preparation and home delivery businesses to catering companies, to food trucks even, this is one industry in which opportunity is plentiful.
Healthy food delivery services, in fact, are on the rise, as families look for ways to eat better but yet cut down on preparation time. Meal prep companies such as Blue Apron, for example, have really taken off in the past few years. Plus, they truly do help American families make smarter choices with their food.
Pros:
Relevant to any region
Hugely growing market
Get to help people make better food choices
Cons:
Could be some heftier equipment costs
Food costs also need to be factored in for starting such a business
5. Auto Repair
Everyone loves their cars. Therefore auto repair businesses are probably not going anywhere anytime soon. And while cars tend to last longer, people's ability to maintain their own vehicles has dropped off drastically in the last two decades. Most don't even know how to change a flat tire.
Car owners need help—they need maintenance, they need skilled mechanics and autobody specialists. This is a great business idea for men as currently there is a shortage of talented auto repair professionals. You certainly have room to grow in this field.
Pros:
Just about everyone needs a mechanic
You could lead the way via innovating
A proven business endeavor
Cons:
Labor intensive
Equipment could be expensive
Heavy machinery involved
So What Should Your New Business Be?
What it comes down to is you. What do you like to do? What are you qualified to do? Where does your skill set lie? From there, research various industries and see where indeed more companies might be needed; where are the gaps in other words.
You can start small. It may just be a one-man business in the beginning. But if there is room for growth, the sky truly could be the limit. Just make sure it is something you ultimately enjoy and about which you are passionate about.
At First Union, we love working with small business. If you are in need of funding, we offer many loan options from short term loans to lines of credit. Call today to find out how we can help you!