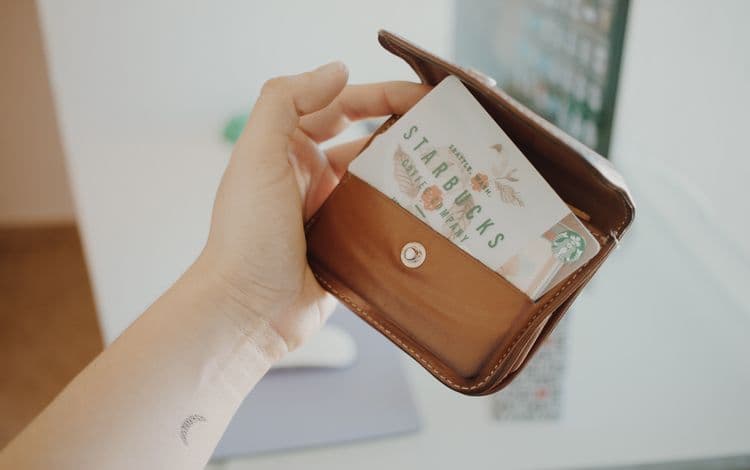 Should You Start a Loyalty Program for Your Business?
Have you recently considered starting a loyalty program for your small business? Is your small business in a financially comfortable position to offer your customers a loyalty program? Do you have a creative idea for implementing a loyalty program and you don't know where to start?
Loyalty programs incentivize customers to return to your business and make frequent purchases. These incentives come in the form of discounts, advanced access to new products/services, and even free merchandise.
Typically, a loyalty program requires your customers to register their details with your business. Once registered, you provide them a unique identifier, whether it's a membership card with a barcode or a numerical ID, so every time they patron your business they provide the identifier when checking in/out.
A loyalty program's main function is to reward your customers for being loyal to your businessbrand and you get to collect consumer data. When integrated into your customer's/audience's everyday routine, they can naturally cultivate loyalty to your brand, while you retain customers through your offers.
You may be asking yourself, why would I start a loyalty program? Look at it this way: loyalty programs rely on returning customers. It is more expensive to acquire a new customer than to sell to an existing customer. There is not only value for your customers, but value for your business. Creating a loyalty program for your small business benefits includes:
Leading to customer retention
Attracting new customers
Increasing sales
Cost-effective solutions
User-generated reviews
Natural promotion of your brand/business
It is always important to remember that there are two sides to the coin. With the amazing benefits, there are also a few negatives that could occur from creating a loyalty program, including:
Costs and resource allocation when creating or purchasing a system to monitor your loyalty program
Excessive time-consumption
Loss of profits if the program is not planned well
Lack of appreciation or satisfaction from your customers
Types of Loyalty Programs
Loyalty programs come in different forms. Here are a few successful loyalty plan solutions that could work for your small business:
Point Program
Spend more to get more. Your customers continue to build their loyalty status and benefits over time.
Spend Program
Your customers receive loyalty credit for each dollar they spend.
Paid Program (VIP Membership/)
Your customers pay a monthly/annual fee to receive benefits from your business.
Tiered Program
Your customers work their way up tiers to your loyalty program's rewards
Value-Based Program
You create a loyalty program that is based on your customer's values.
Game Program
Have your customers play a game to receive rewards.
Partnered Program
Offer partnership or inclusion to your customers based on how loyal they are to your business.
Hybrid Loyalty Program
Offer a loyalty program that is a combination (hybrid/) of two or more programs. Creativity is key!
Starting a Small Business Loyalty Program
If you have decided that creating a loyalty program is the best route for your small business, start with these steps:
Take a step back and decide what your goal for the loyalty program is.
Document how this program benefits the customer.
Document how the program benefits your company (other than customer retention/).
Figure out what the rewards are/what the program will be.
Figure out how everything will be tracked (software, spreadsheet, etc./)
Figure out how each customer would provide their loyalty program identifier (barcodes, swipe cards, an ID number, etc./)
Automate processes, if possible. You want the loyalty program to run itself and require little manpower.
Simplify any workflows associated.
Send communication.
Continue to engage your customers.
Keep everyone up-to-date on social media.
Tips and Tricks for Creating a Loyalty Program
There are a few things to remember when creating your loyalty program - because it's bigger than retaining customers. The following points should be considered when creating a loyalty program for your small business:
Choose fun and memorable name for the loyalty program.
Make sure there's a deeper reason for the loyalty program and it's communicated to your customers.
Offer a variety of rewards for a variety of customer actions.
If you use points, make them valuable.
Make sure non-monetary rewards are structured around your customer's values.
Keep enrollment open.
See if any other businesses want to collaborate with you on a loyalty program.
If you can, make it fun and game-like.
Tracking Your Loyalty Program
If you're going to start a loyalty program, you will need to create a tracking mechanism. You can start with an easy-access spreadsheet, but if your program starts to grow beyond punch cards, you may consider purchasing a loyalty program software.
These are some of the top loyalty program software to take a look at:
Fivestars
Whisqr
Loyalty Gator
Currency Alliance
Preferred Patron
CandyBar
Kangaroo Rewards
Social Spiral
TrustRadius
LoyaltyLion
RevelSystems
Thanx
LoyaltyZen
Pocket
Like investing in any other software/technology, make sure you do your due diligence. Read reviews, contact the company and ask questions, make sure they can provide what you need for your business. Sustaining a loyalty program through an app becomes a seamless process, but you want to make sure you find something that works for you.
Need funding to start a loyalty program for your small business?
If you find yourself needing to find funding for your small business, First Union Lending is here to help.
We have nine different business loan types to choose from. This means that we're uniquely qualified to help you find the perfect loan to open your small business.
Applying for a business loan doesn't affect your credit. Better yet, your business loan may be approved as soon as the same day.
To discuss our business loans with one of our lending experts, click here or call 863-825-5626. We'll talk about our various business loans and help you find the right one for your medical practice.
Get started with the process now by learning more about our business loan types.